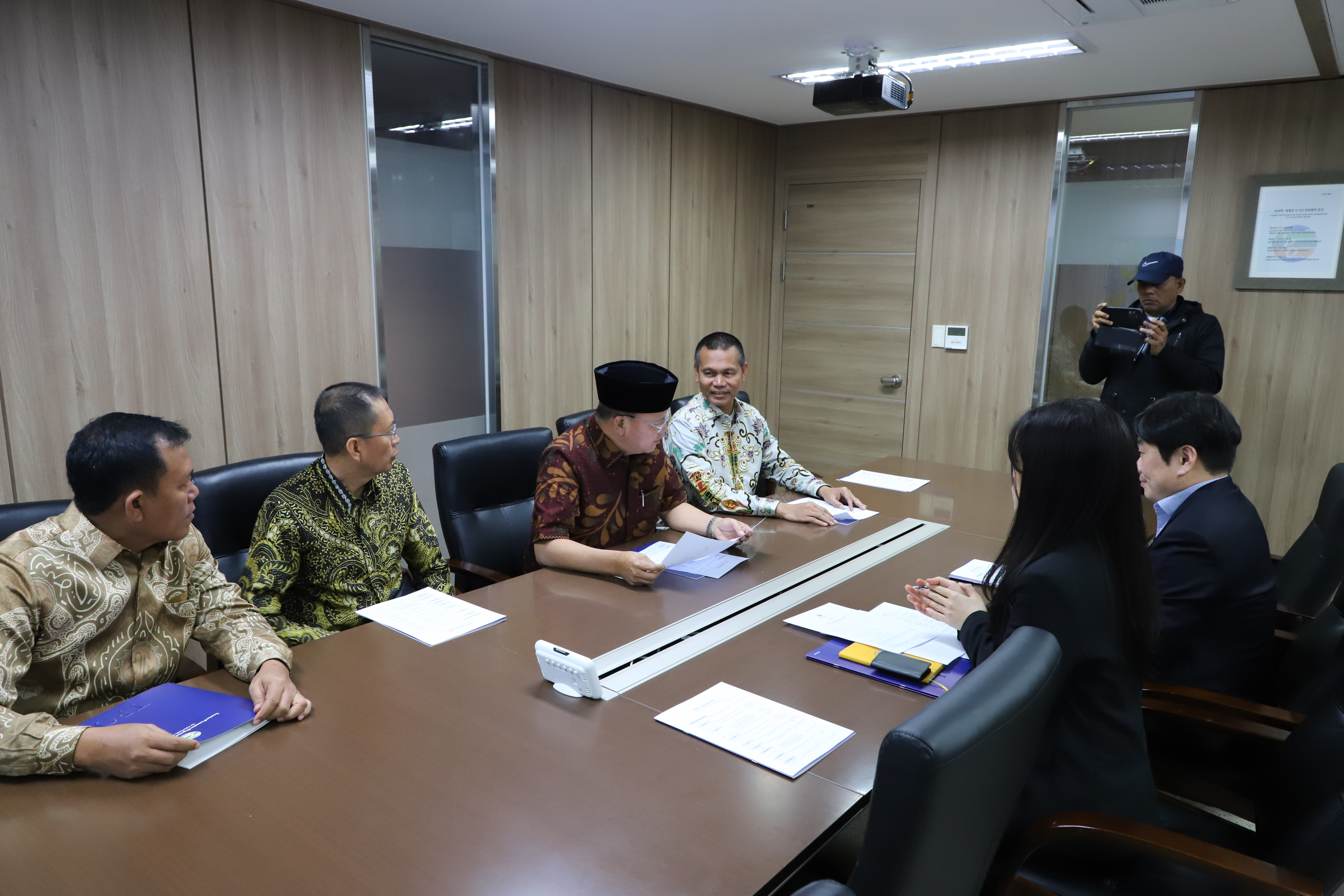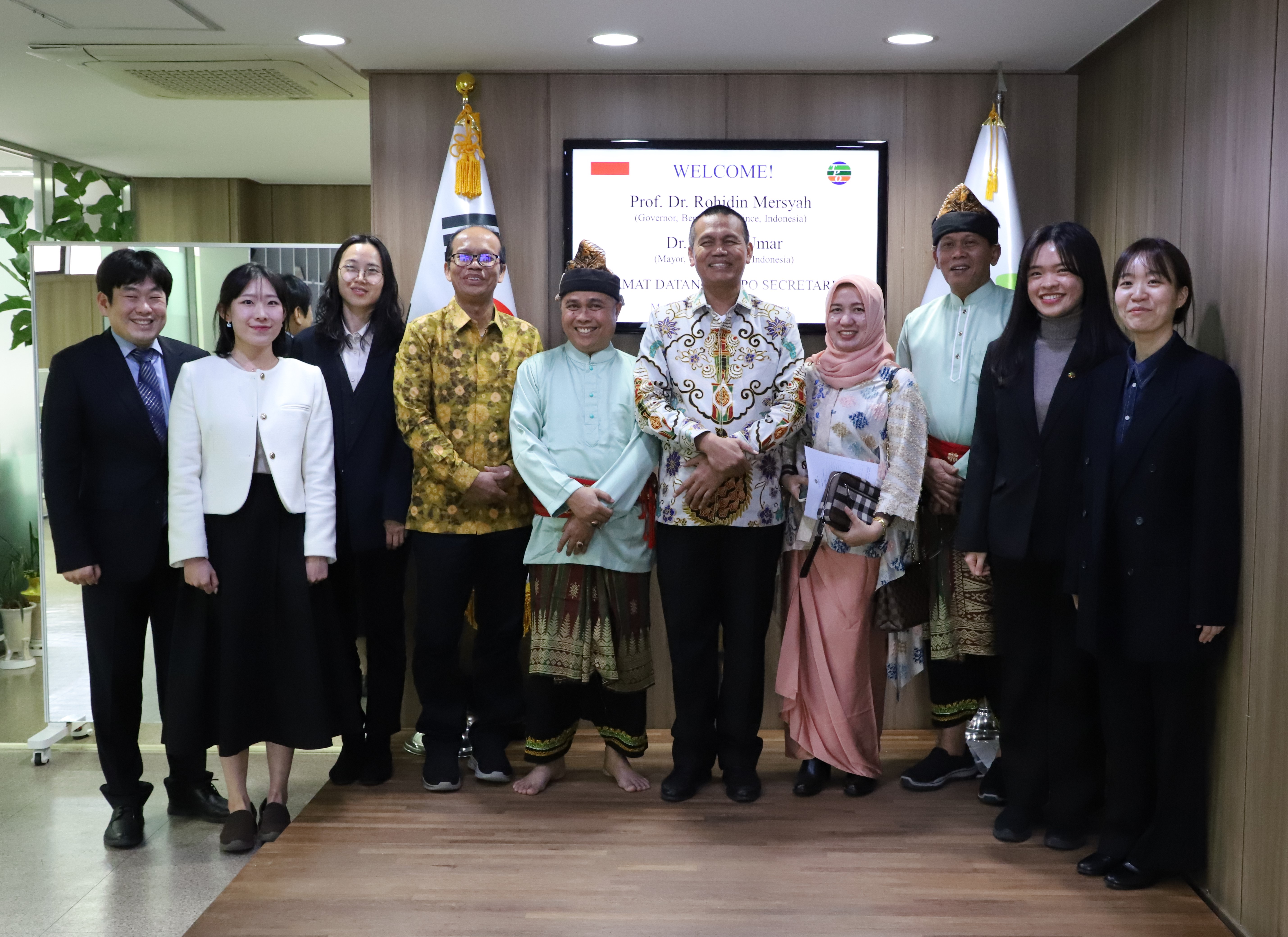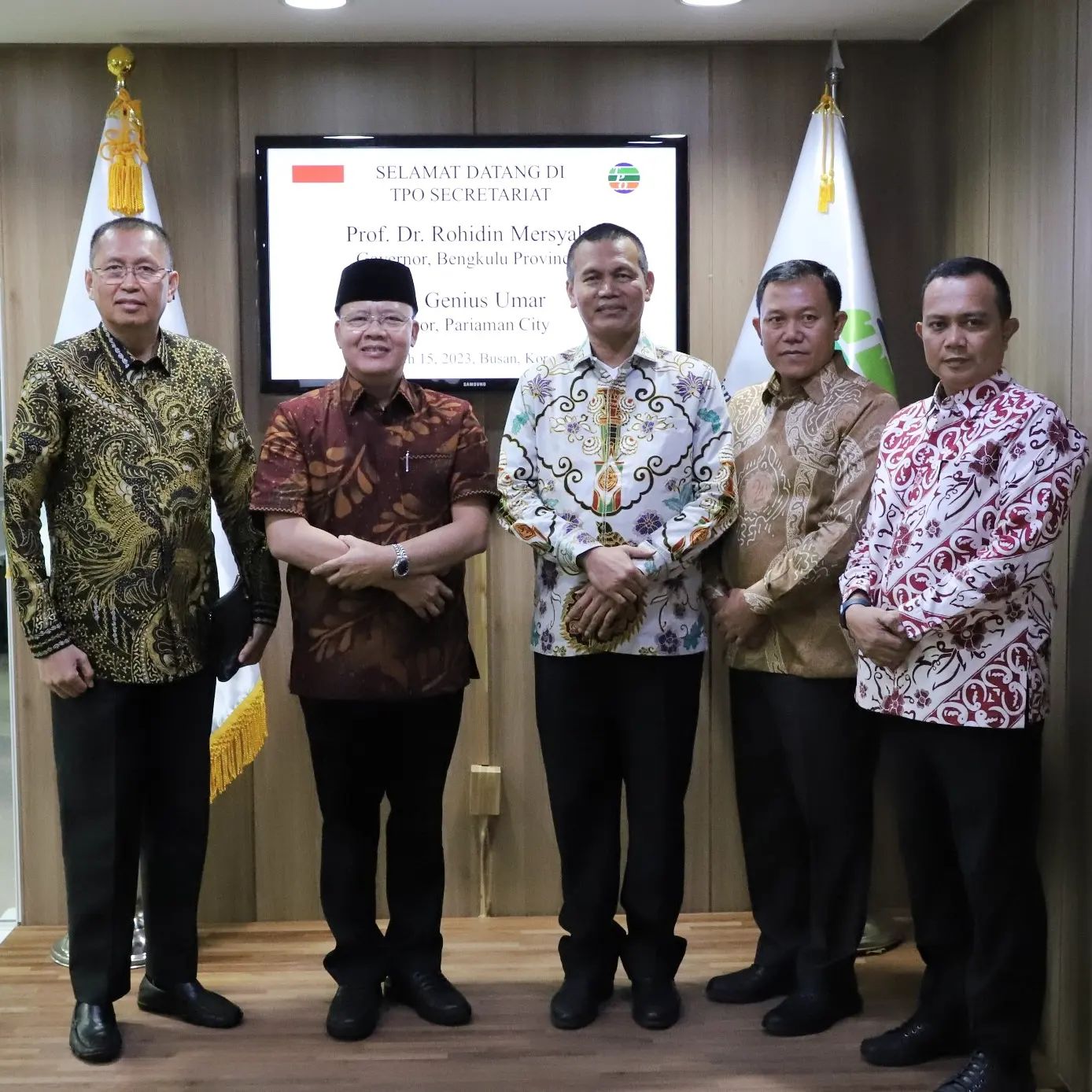 VIP's from Indonesia, Professor Dr. Rohidin Mersyah, Governor of Bengkulu Province and Dr. Genius Umar, Mayor of Pariaman City, visited the TPO Secretariat in Busan on Wednesday, March 15, 2023.
Governor Dr. Mersyah expressed keen interest in joining the TPO as a full member for a mutually beneficial future. Dr. Umar reiterated his plan to host the TPO Regional Meeting for Indonesian Members in Pariaman City coming May.
Indonesian VIP's appreciated TPO Secretariat's hospitality and looked forward to working closely with the TPO in the future.