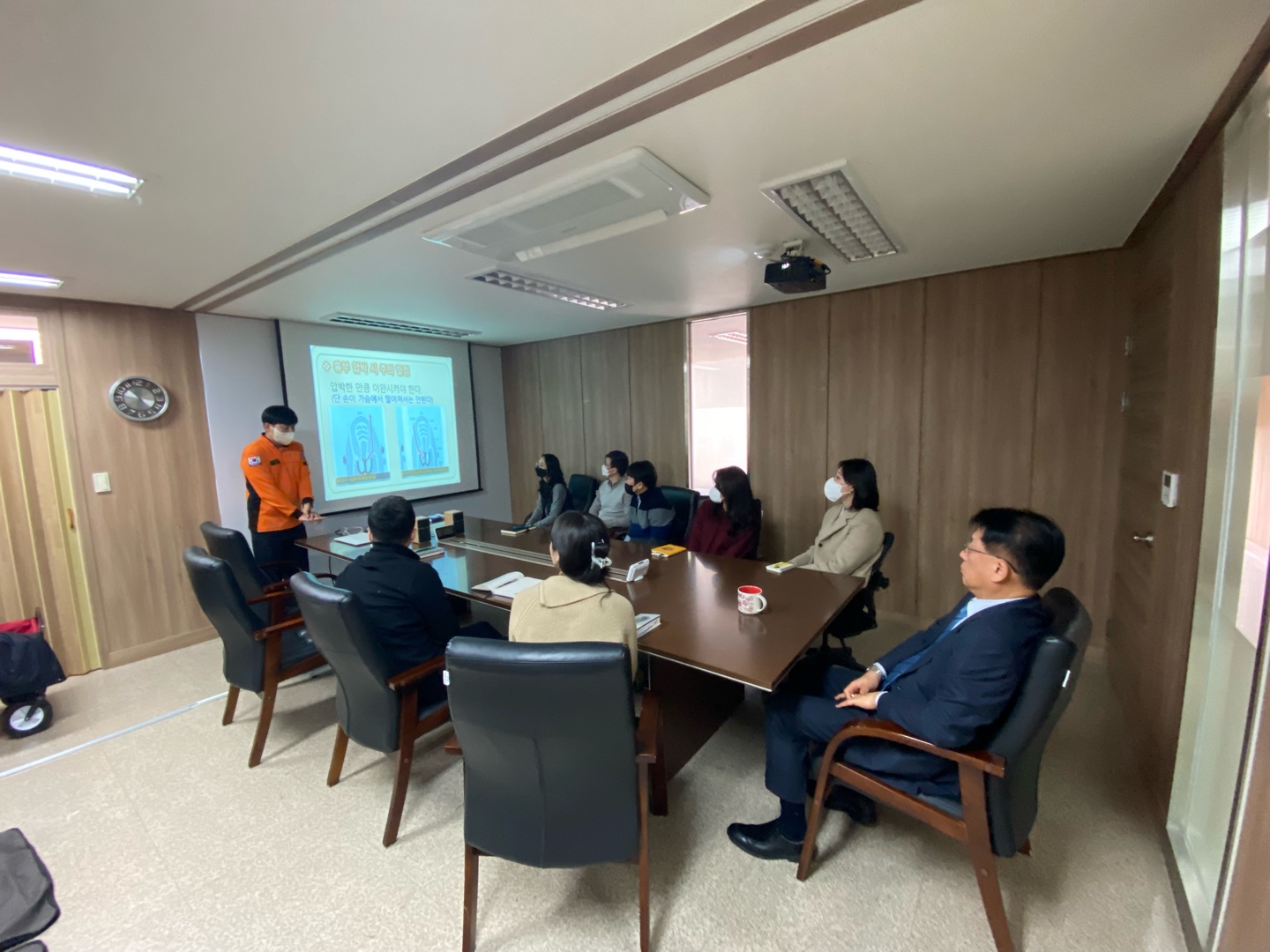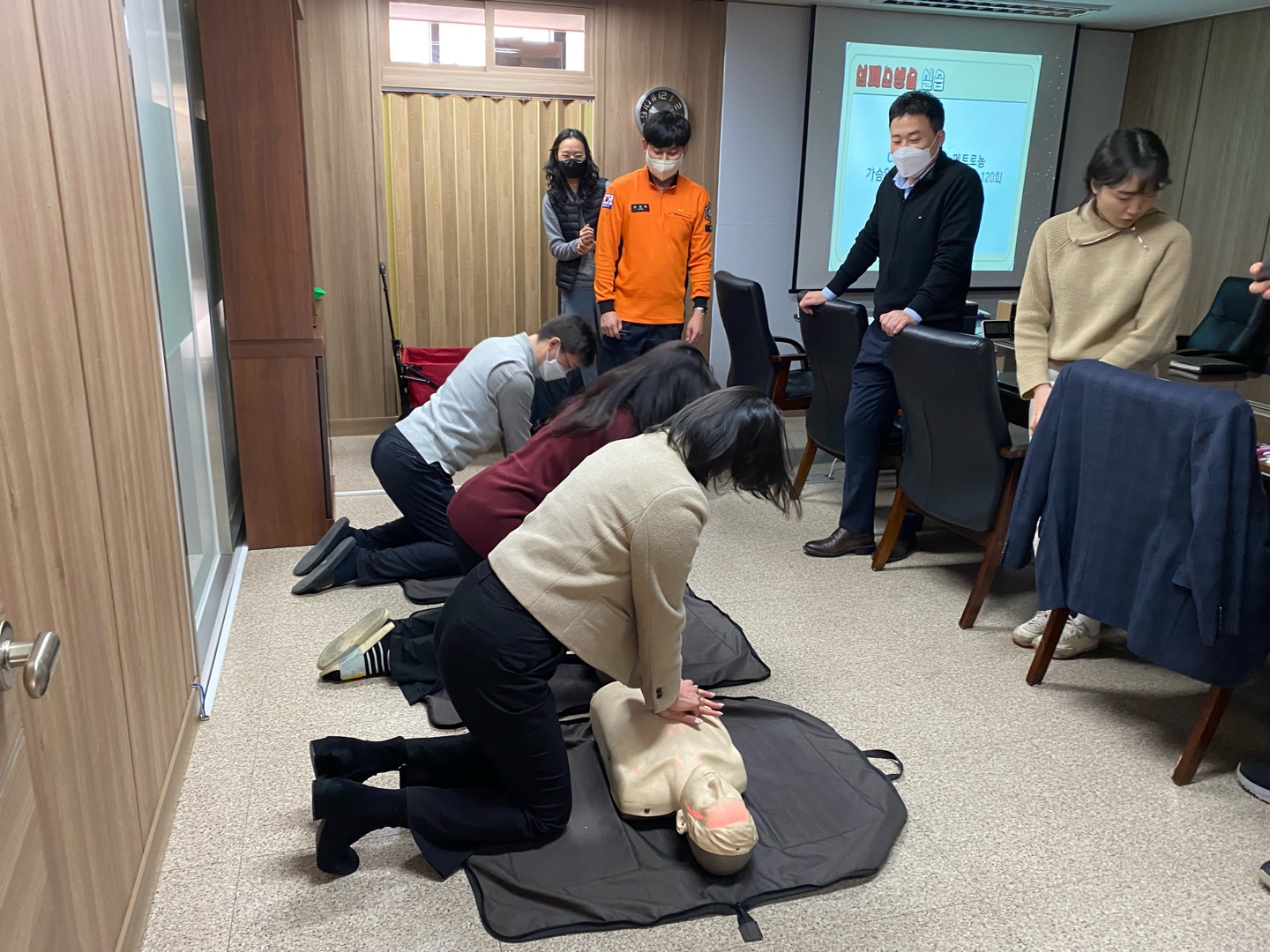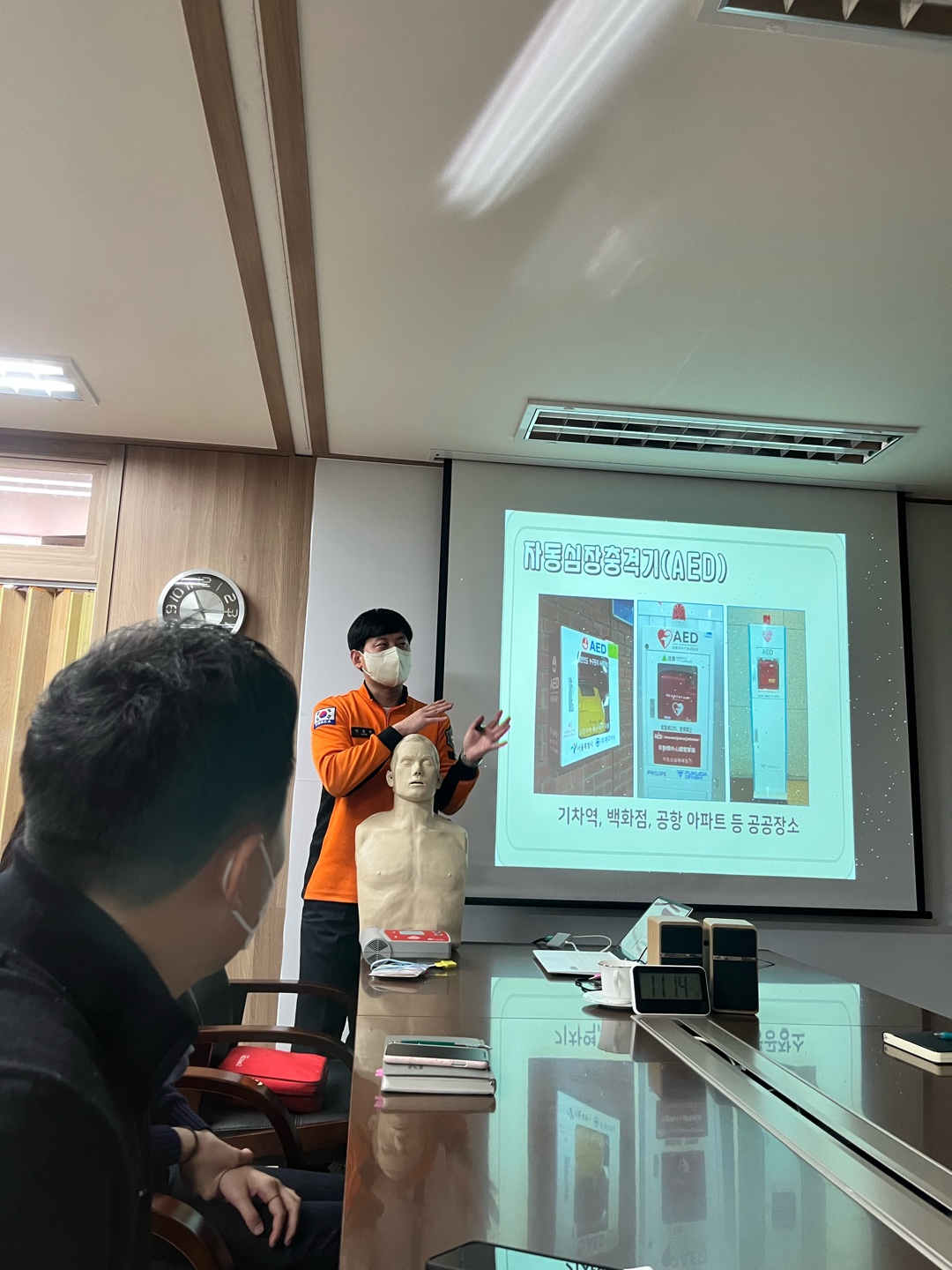 On February 15, 2023, all staff members of the TPO Secretariat had a very meaningful, special, life-saving session on CPR (Cardio Pulmonary Resuscitation).
An expert from the 119 emergency squad, Busan Bukbu Fire Station, emphasized the importance of first response in cardiac events, and got everyone hands-on practice in performing CPR, which is more difficult than it seems.
The Secretariat is now more determined and better equipped to help those in urgent need.
We sincerely respect and appreciate all the 119 Fire Squad members.​