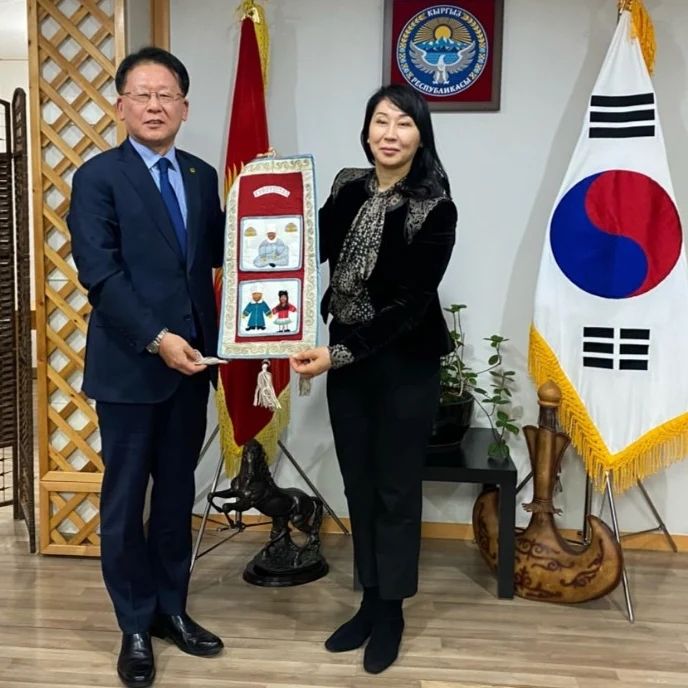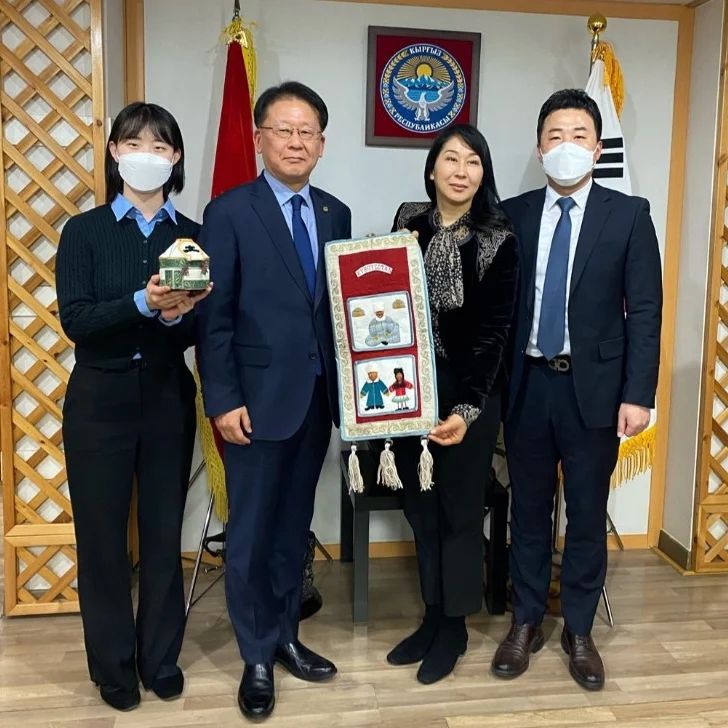 On January 17, 2023, Ambassador Woo Kyoung-ha, TPO Secretary General, met Kyrgyz Ambassador H.E. Aida Ismailova at the Embassy of the Kyrgyz Republic in Seoul.
Ambassdor Ismailova and her colleagues appreciated the TPO Secretariat for sharing its vision and activities carried out thus far.
The TPO Secretariat requested the Embassy to encourage Kyrgyz cities to join the TPO as its member. Two sides further discussed ways on how to expand the TPO network in Central Asia. They look forward to working closely in the future.