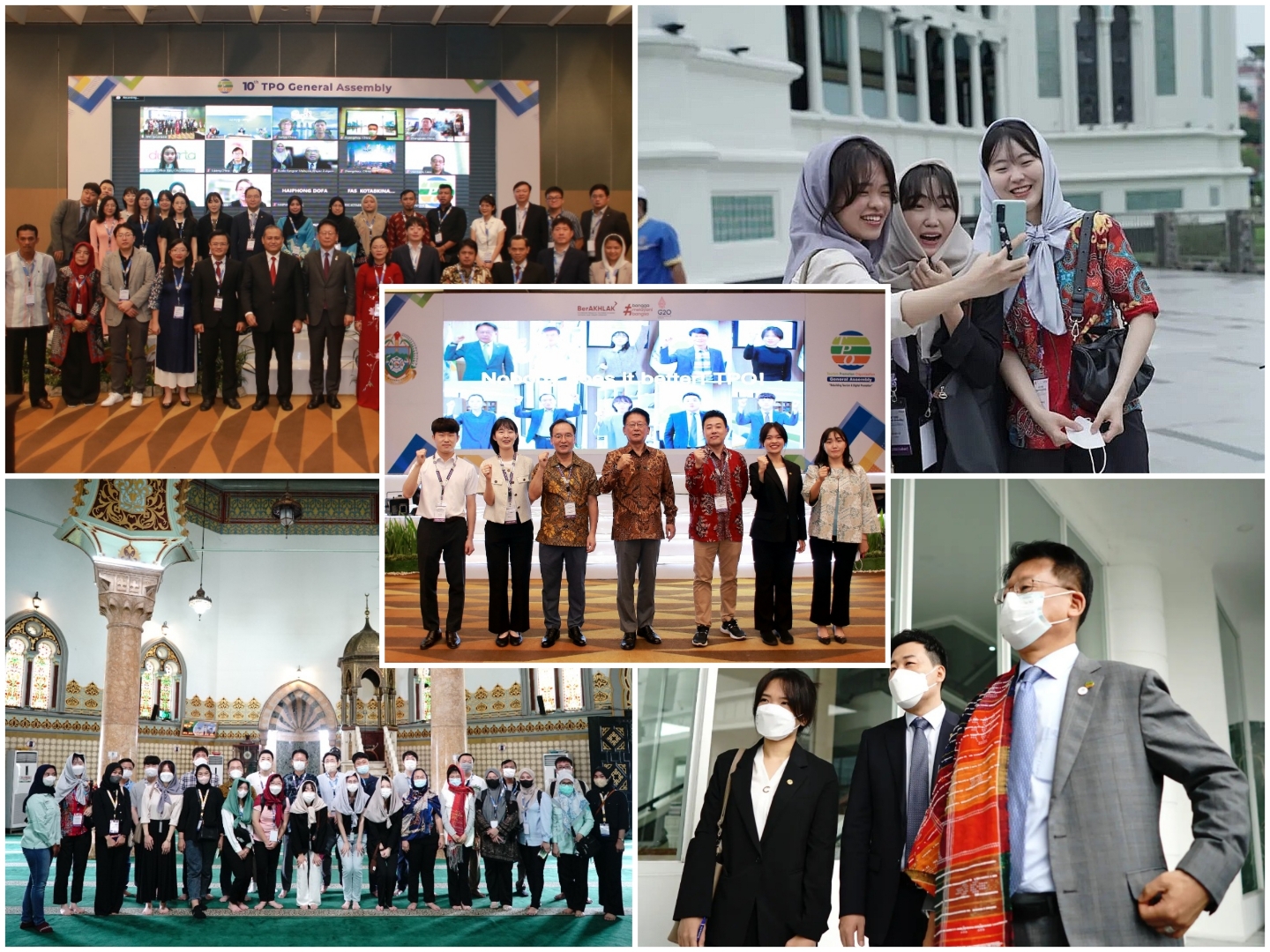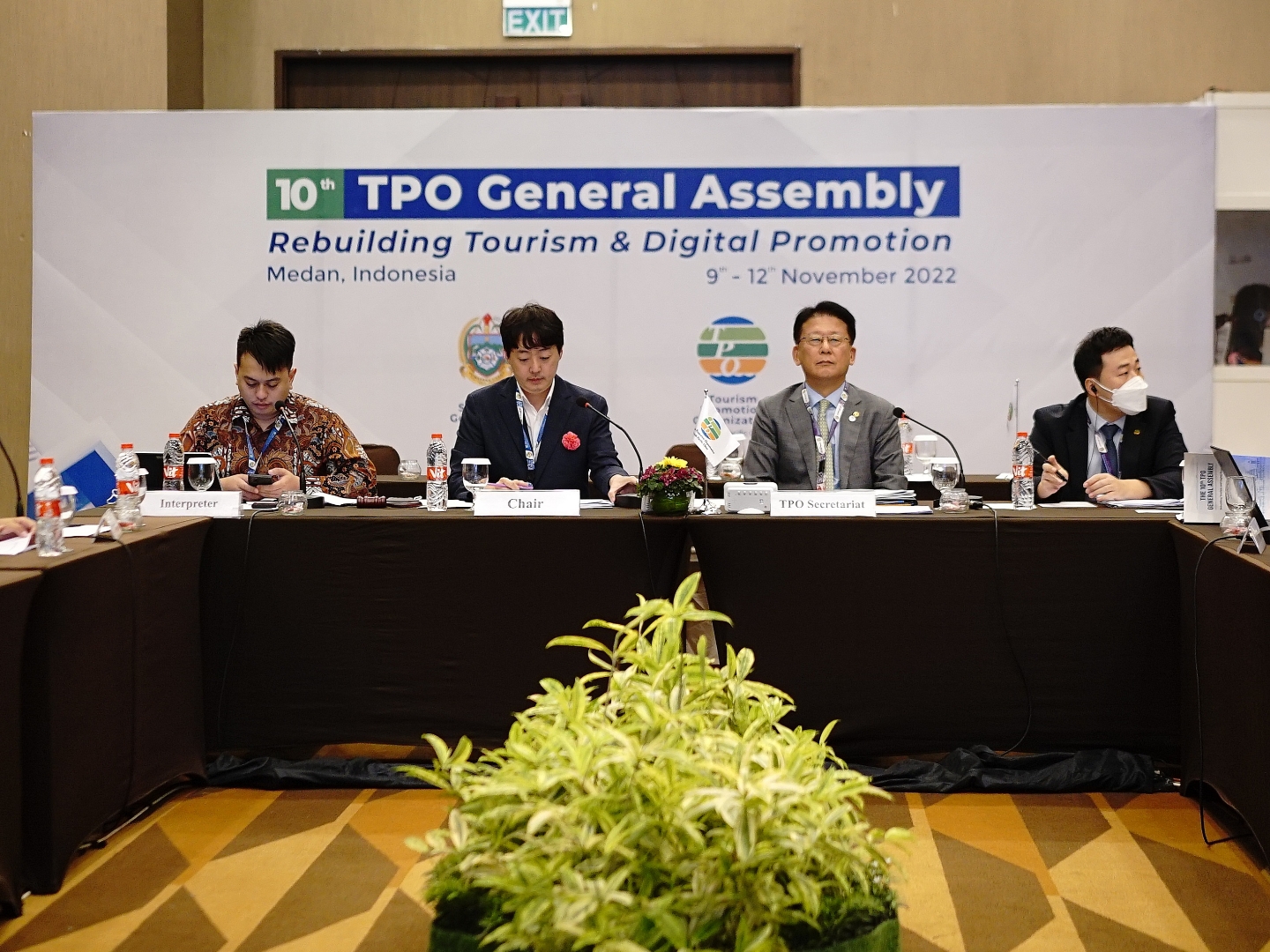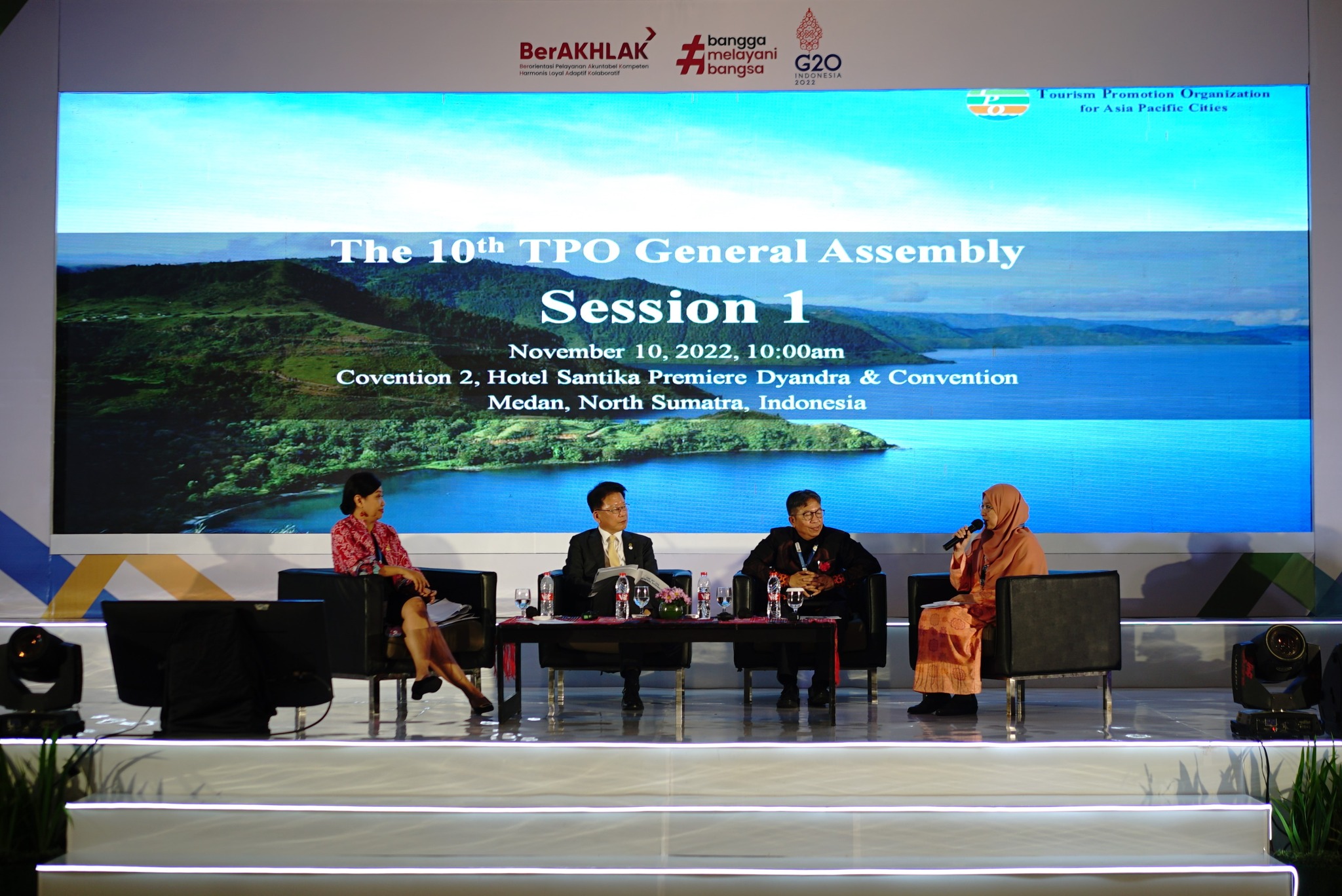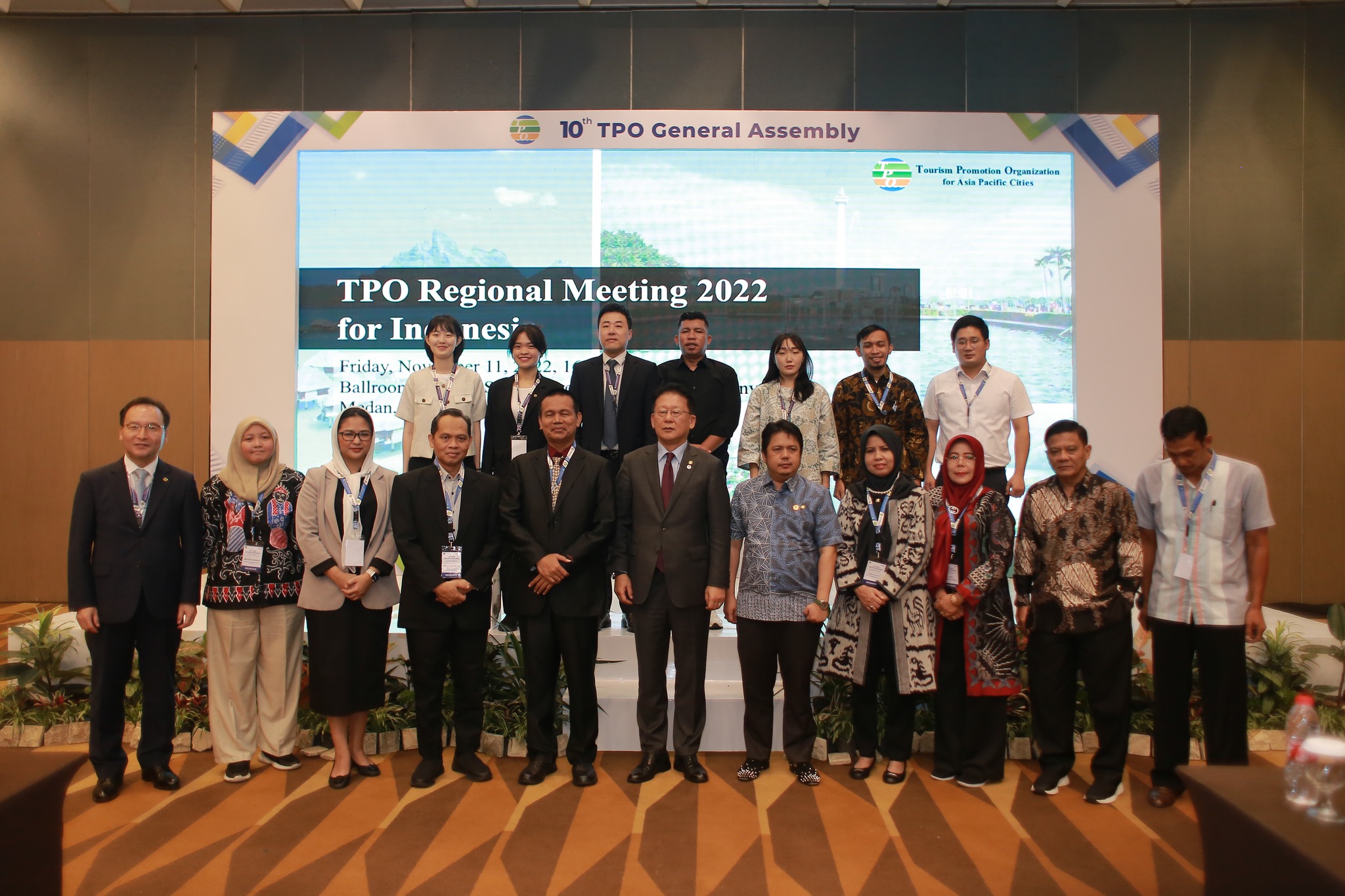 The TPO successfully wrapped up its 10th General Assembly and related meetings in Medan, North Sumatra, Indonesia. The meetings, including the 39th Executive Committee Meeting and the TPO Regional Meeting 2022 for Indonesia were held at Hotel Santika Premiere Dyandra from November 9 to 11, 2022.
Approximately 200 delegates from 38 cities of 8 countries attended the hybrid meetings, in-person and online, to share case studies and ideas on the theme, "Rebuilding Tourism and Digital Promotion". Participants also took part in a tour of Medan City, visiting historic sites such as the Grand Mosque Al-Mashun, Istana Maimun, and Tjong A fie Mansion.
The meetings concluded with a farewell dinner on the evening of November 11, with participants vowing to come together once again at the 11th General Assembly in Jeonju, Korea next year.