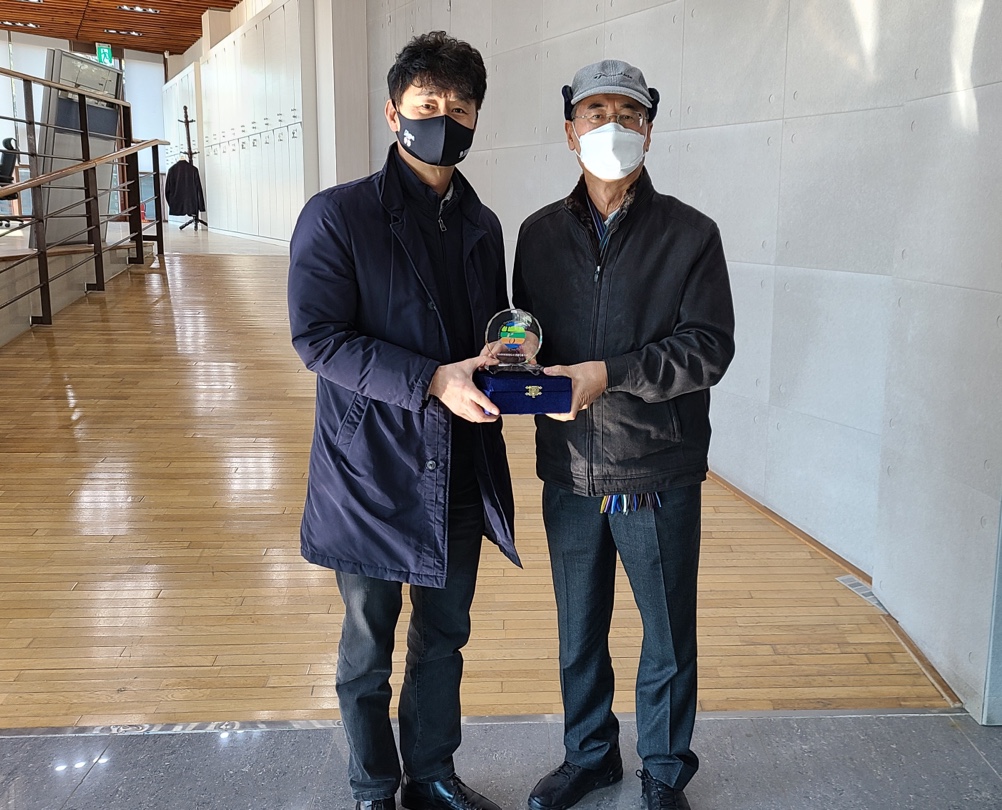 On January 19, the Secretary-General of TPO, Prof. Dr. Kim Soo-il, paid the courtesy visit to Namhae Tourism & Culture Foundation.
Namhae Tourism & Culture Foundation was established last November, and currently preparing for the official launch in February. Mr. Cho Young-ho was appointed as the first general manager of the organization this month. The Foundation aims at the development of tourism resources and destinations in Namhae, especially focusing on the upcoming project, called "2022 Visit Namhae : Island of Treasure".
The Secretary-General and Mr. Cho discussed the methods and strategies to revitalize the tourism industry suffering from the COVID-19 pandemic.