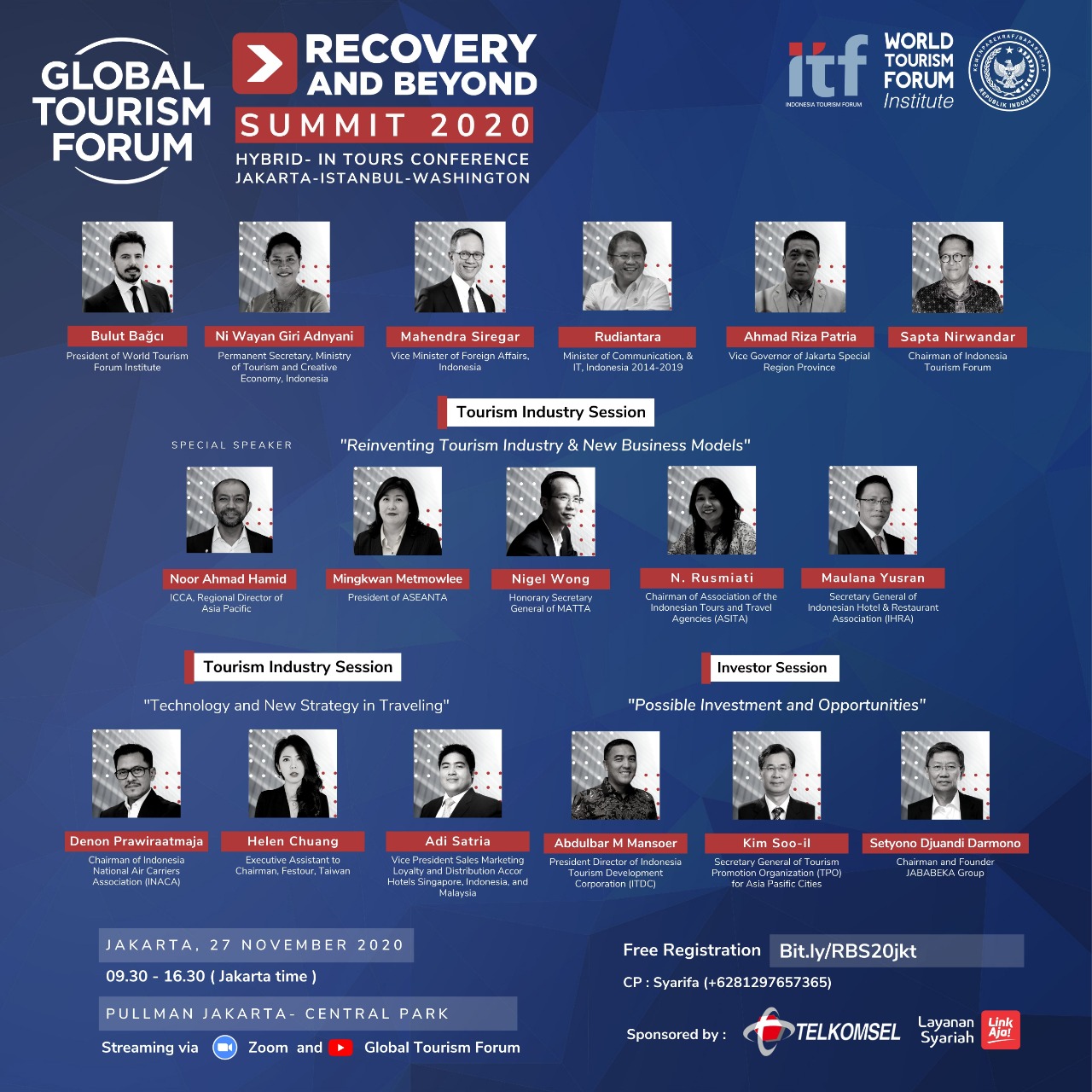 On 27 November, Prof. Dr. Kim Soo-il, the Secretary-General of the TPO Secretariat will participate in the "Global Tourism Forum - Recovery & Beyond Summit 2020"
The forum is held with the aim of reviving global tourism economy toward post-COVID-19, approaching new business models and attracting new investment for the tourism industry. In particular, it will focus on strengthening regional cooperation for future tourism in ASEAN countries, reinventing the tourism and new business models, technology and new strategies in traveling, and possible investment and opportunities. The Secretary-General will make presentations on the "Possible Investment and Opportunities" sector.
The conference will be held in three countries, Jakarta (Indonesia), Istanbul (Turkey) and Washington (U.S), in the form of a "hybrid conference".
The participants can join online sessions via Zoom platform or live sessions with registration.
Please refer to the following link for the LIVE Streaming via YouTube : bit.ly/streamGTF