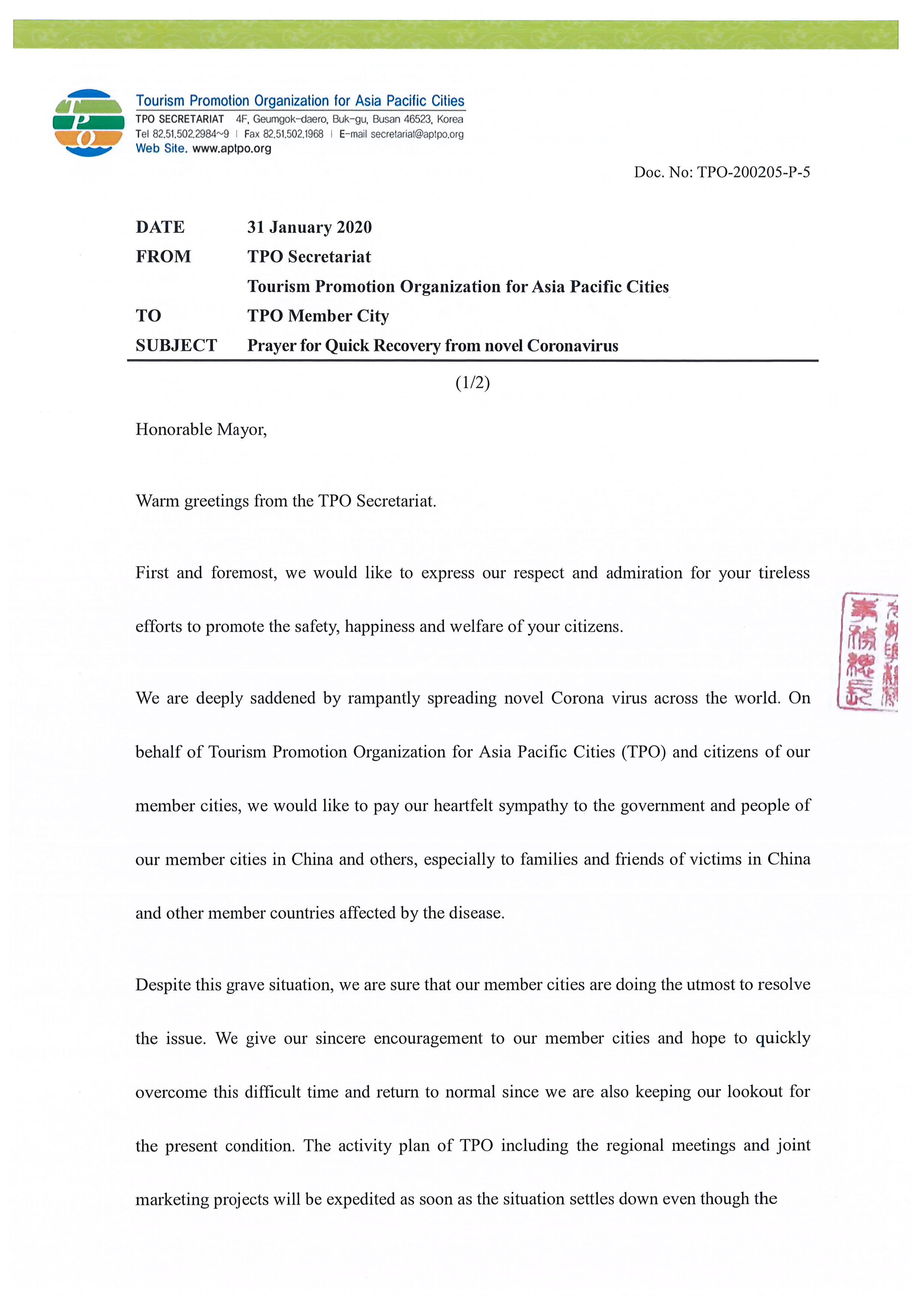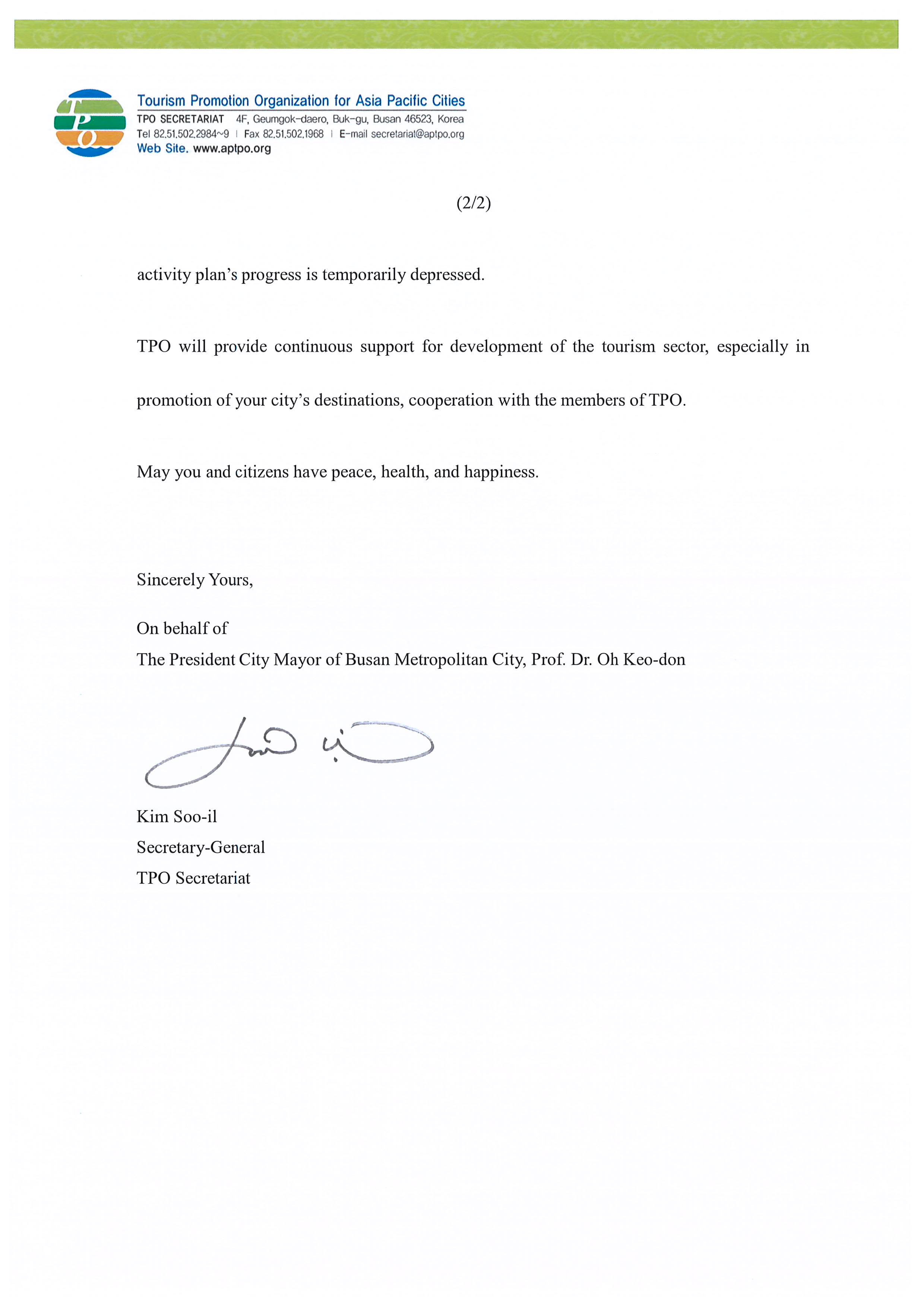 Honorable Mayor,
Warm greetings from the TPO Secretariat.
First and foremost, we would like to express our respect and admiration for your tireless efforts to promote the safety, happiness and welfare of your citizens.
We are deeply saddened by rampantly spreading novel Corona virus across the world. On behalf of Tourism Promotion Organization for Asia Pacific Cities (TPO) and citizens of our member cities, we would like to pay our heartfelt sympathy to the government and people of our member cities in China and others, especially to families and friends of victims in China and other member countries affected by the disease.
Despite this grave situation, we are sure that our member cities are doing the utmost to resolve the issue. We give our sincere encouragement to our member cities and hope to quickly overcome this difficult time and return to normal since we are also keeping our lookout for the present condition. The activity plan of TPO including the regional meetings and joint marketing projects will be expedited as soon as the situation settles down even though the activity plan's progress is temporarily depressed.
TPO will provide continuous support for development of the tourism sector, especially in promotion of member city's destinations, cooperation with the members of TPO.
May you and citizens have peace, health, and happiness.
Sincerely Yours,
On behalf of The President City Mayor of Busan Metropolitan City, Prof. Dr. Oh Keo-don
Kim Soo-il
Secretary-General
TPO Secretariat