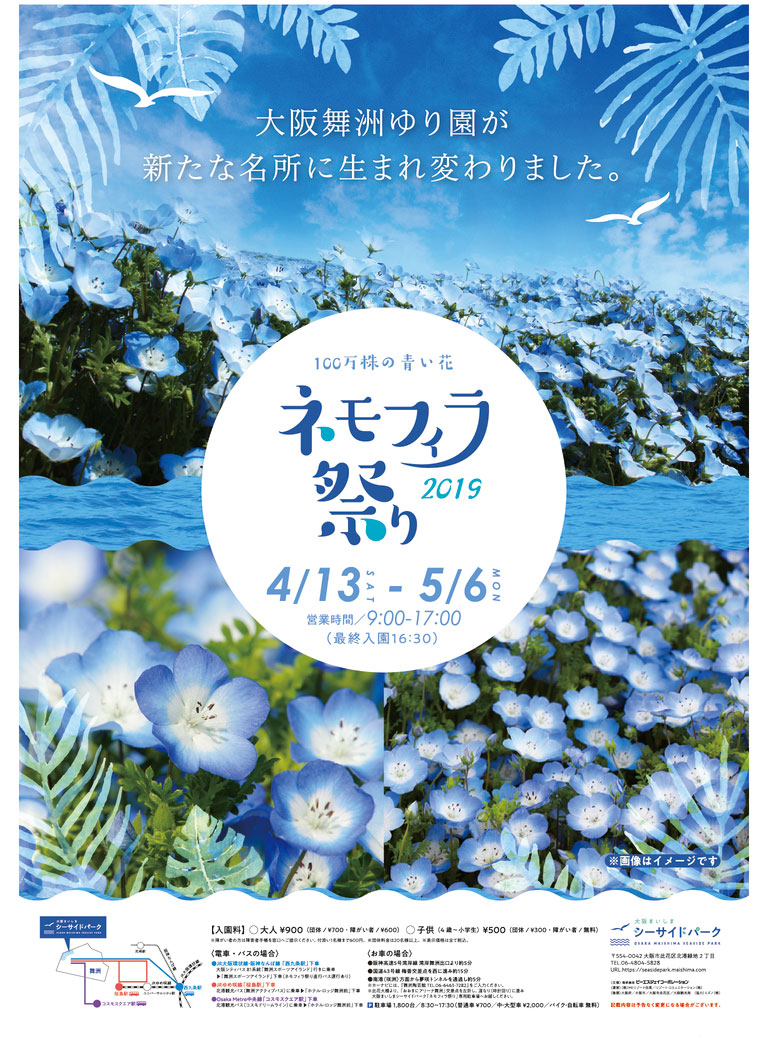 Osaka Nemophila Festival 2019​
Nemophila Festival 2019 will take place at Maishima Seaside Park in Osaka from April 13 to May 6.
The home of Nemophila is North America. The Nemophila is short and blooms vivid blue flowers in the warm Spring of April and May, so they are much loved for the flowerbeds and parks.
A landscape is suffused with vivid blue and Osaka Maishima Lily Garden is reborn during the event! Take in the vibrant contrast of the sky, sea, and nemophila or baby blue eyes flowers. The event also offers attractions like the kids' park for parents and children to enjoy alike and helicopter tours for an aerial view of the azure scenery! Why not try a trip out to this exciting new Maishima attraction?