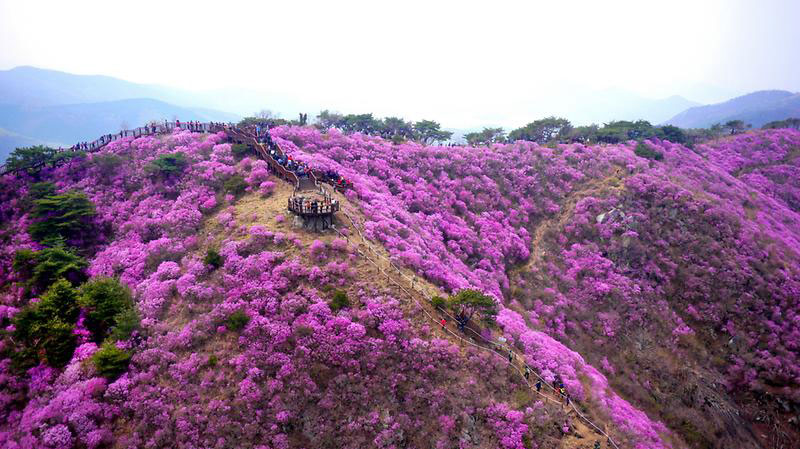 Goryeosan Azalea Festival​
The 12th Goryeosan Azalea Festival will kick off on April 13, 2019 and run for 14 days until April 21 at Goryeosan Mountain and Goindol Plaza in Incheon, Korea. This is an iconic spring festival that is widely known across the country, attested by the fact that it received more than 400,000 visitors last year. The splendid sight of azaleas in beautiful pink hues bring joy to the hearts of hikers every spring.
This year, busking by the musicians will be performed on outdoor stages set up at Goindol Plaza as well as the entrance to Cheongnyeonsa Temple, broadening the scope of festival. Instead of confining the festival venue to the plaza, the organizer plans to offer diverse things to see for tourists along the trail that passes through the Buddhist temple.