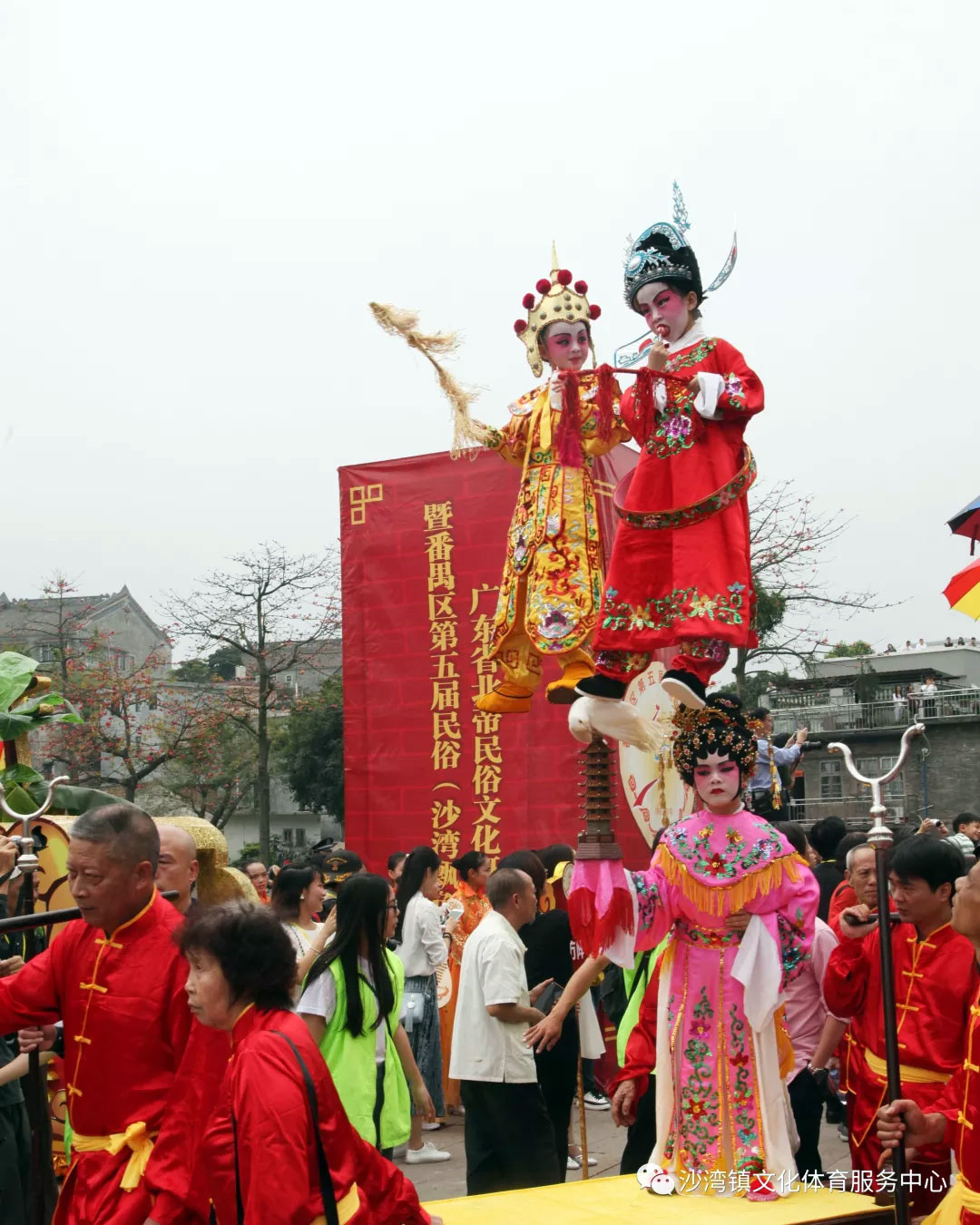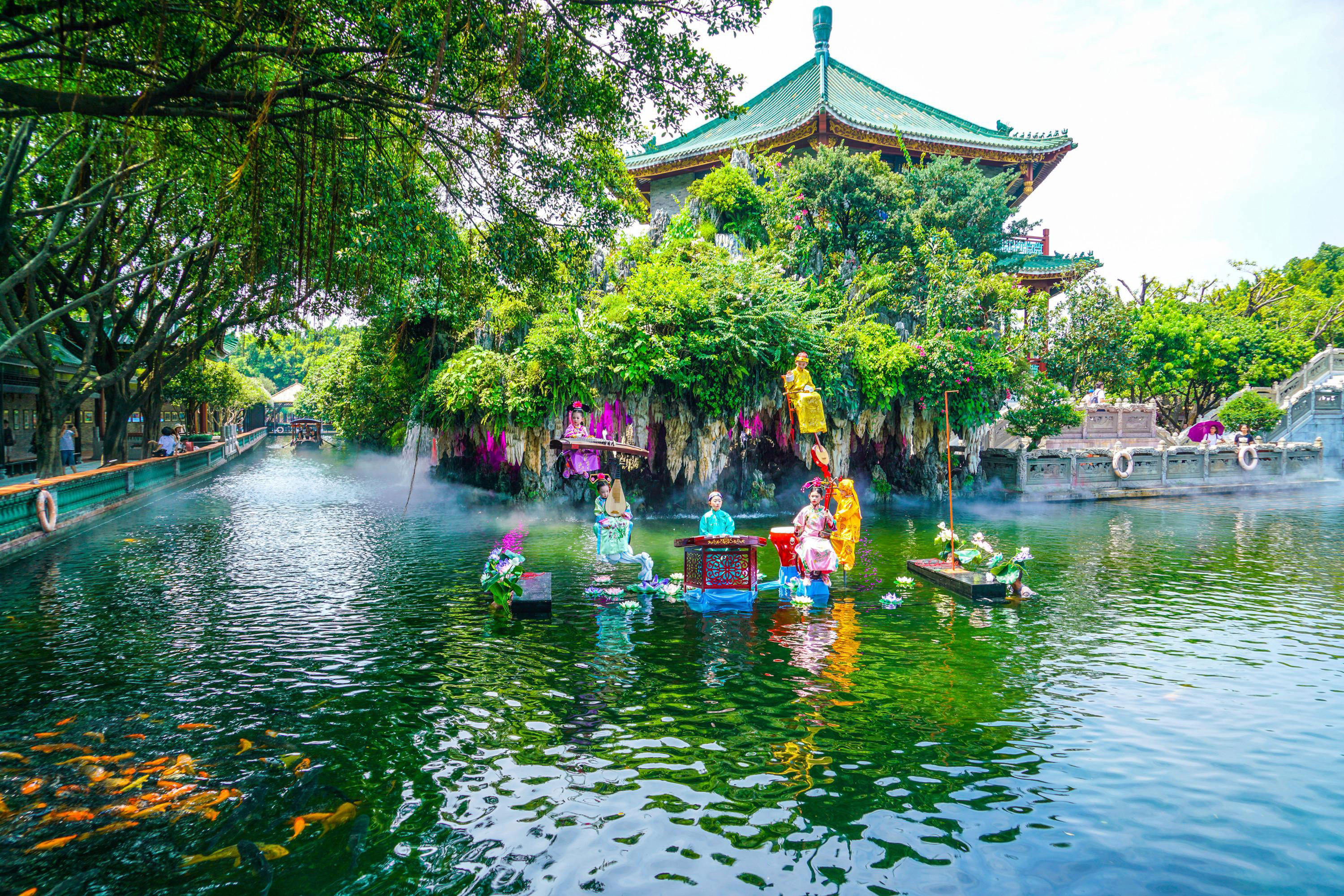 Art Parade Held in Celebration of Pak Tai's Birthday in Shawan, Guangzhou ​
​
The 7th Folk Cultural Festival and Piaose is set to be held in Shawan in Panyu District, Guangzhou on April 7, falling on March 3 in the lunar calendar this year.
Piaose refers to an annual event and parade at which traditional folk art is put on display to celebrate the birthday of Pak Tai ("North Deity") on March 3 of the lunar calendar. Many people flock to Shawan to check out the impressive parade, originating from the late Ming dynasty and early Qing dynasty. During the annual rite performed for the birthday of Pak Tai on March 3 (based on the lunar calendar), people holding various personal figures walk in a parade.
Piaose is a traditional folk art activity that presents artistic materials, music, sculptures and decorations in combination with one another. "Se gui (色柜; lit. 'color chest')" is used as the performance stage during the event. On se gui, there are children aged between 8 and 12 wearing traditional attire, and on the board above it, there are a couple of more children aged around 2 in traditional attire as well. The piaose of each board conveys a unique story.