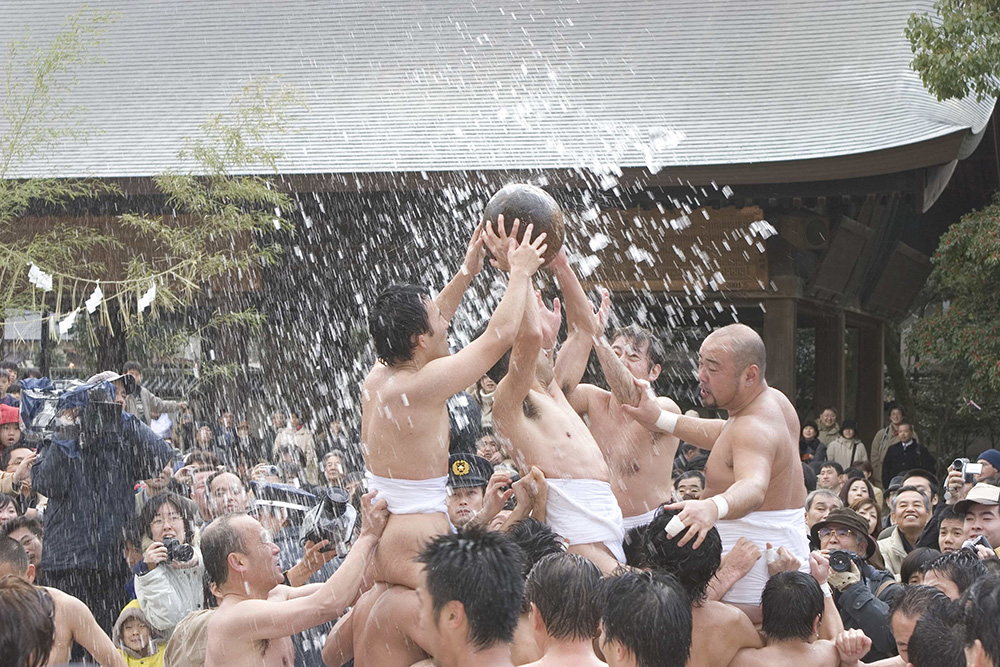 Tamaseseri Festival in Fukuoka
Fukuoka, the largest city in Kyushu, Japan hosted the Tamaseseri Festival at Hakozaki Shrine on January 3rd. Tamaseseri Festival is one of the three largest festivals in Kyushu and is well-known nationwide. While its origin is not known with accuracy, it is said to have begun 500 years ago during the Muromachi Period. It is a festival held in a solemn and grand atmosphere.
Tamaseseri is an event at which two teams divided into Land Team and Sea Team compete to gain the wooden ball. It is said that touching the wooden ball will drive away calamities and attract good fortune. Men in loincloths engage in a heated competition with water splash to try to get the wooden ball, moving toward the shrine.
It also leads to predictions of one's fortune for the year. If the Land Team catches the wooden ball, there will be a good harvest that year, while if the Sea Team gets the wooden ball, there will be a good catch. Numerous visitors come to watch the competition and foresee the future.