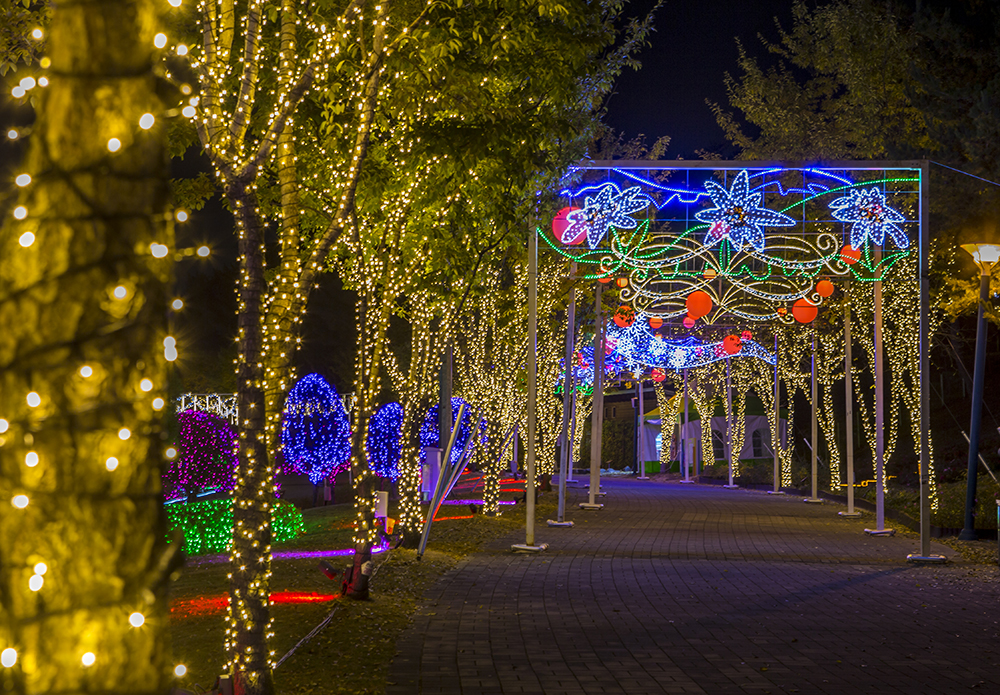 The 3rd Ulsan Grand Park Light Festival
The 3rd Ulsan Grand Park Light Festival will be held until January 27th under the slogan, "Drawing the Dream of Starlight" and five main themes including the Playground of Light.
The Ulsan Grand Park Light Festival was launched in 2016 by Ulsan municipal government. The festival was started at the Rose Garden near the southern gate of Ulsan Grand Park, where many beautiful lights were displayed in order to delight the eyes and present a fun and exciting event for citizens who had been craving for a winter festival.
The diverse attractions, events and experience programs during the festival attracted more than 130,000 visitors including tourists from other regions which accounts for 40% of total visitors. This attests to the emergence of the Ulsan Grand Park Light Festival as one of the most popular winter events in the country.
Differently from the last year, an 11 meter tall structure in the shape of a star was established for a multimedia lighting show symbolizing harmony with other lights at the Fountain Square in front of the Rose Garden. More diverse performances and events were added. It is expectedly considered the most unique winter festival that highlights beauty of winter nights in Korea.