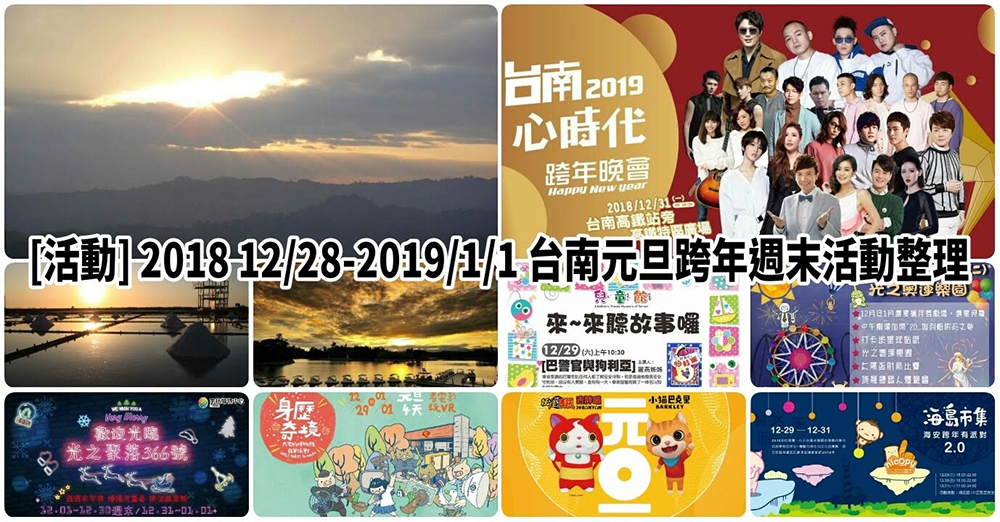 2019 Tainan New Year Celebration
2019 Tainan New Year celebration took place from December 31st, 2018 until January 1st, 2019. Events took place at three different venues, with the first event held near the Jingzaijiao Tile-paved Salt Fields in Beimen District, Tainan, where people said farewell to the year 2018, while watching the sunset. The second event was held at Tainan High Speed Rail Station. Visitors excited in the arrival of the New Year spent the night here. The third venue was Erliao in Zuozhen, where people watched the first sunrise of year 2019. Erliao is the area with the lowest elevation in the city, where you can see the sun rising amidst the clouds and enjoy the magnificent view of the sun shining upon the land with the rays penetrating through the clouds.
The rays of the morning sun surrounded by mist created an enticing sight, which was reminiscent of a splash-ink landscape painting. After watching the sunrise from Erliao, visitors moved to Hutoupi to watch the raising of the flag for the New Year. They were able to participate in the flag-raising event at the oldest reservoir in Taiwan, and they encircled the flag to make New Year's wishes. The admission to the observatory was free until 10 a.m., and people from all over the country visited with their friends and family to create unforgettable memories.