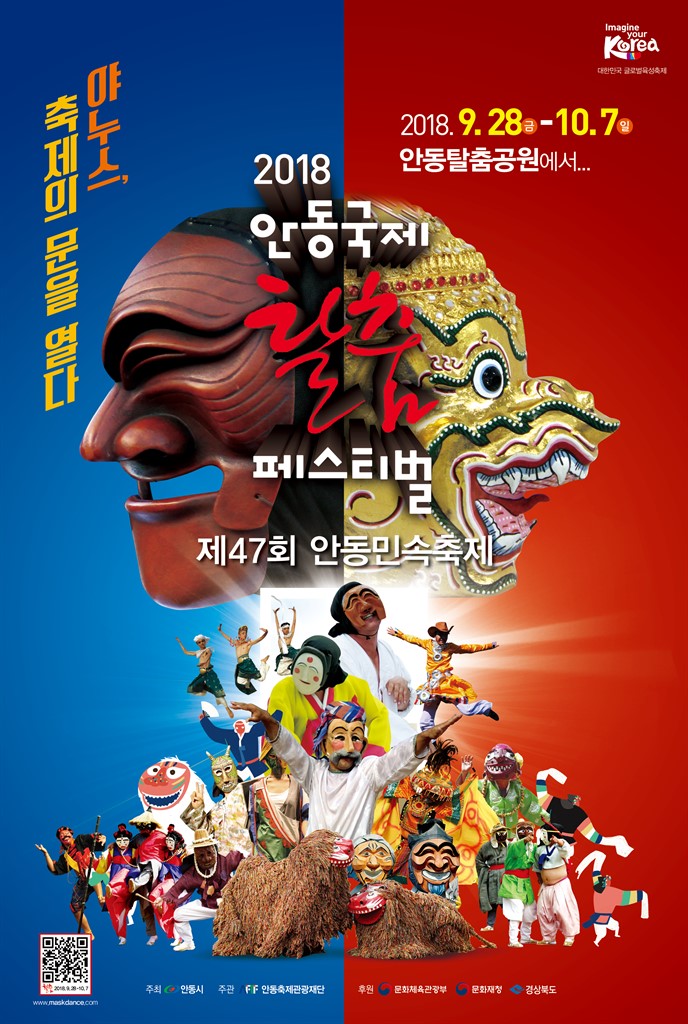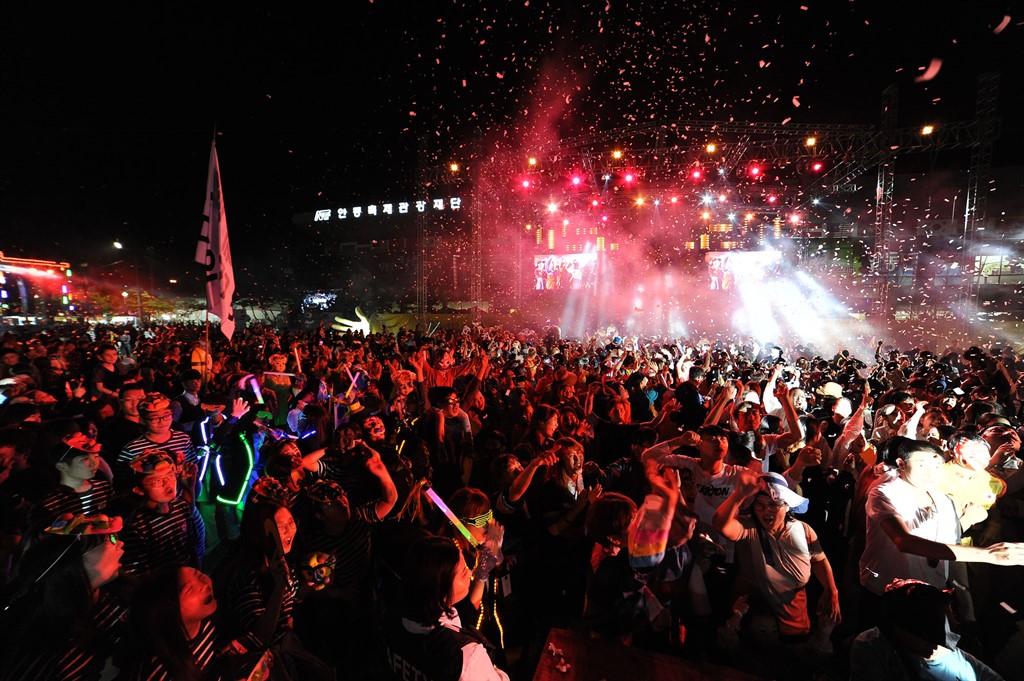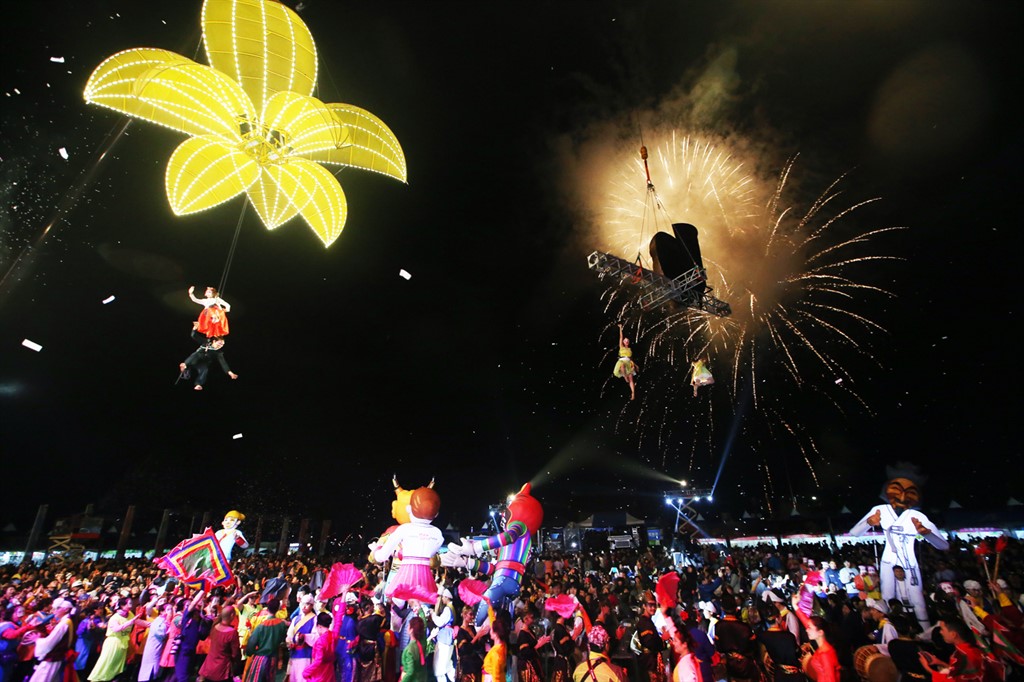 Andong Mask Dance Festival 2018
The Andong Mask Dance Festival 2018 will take place at Talchum Park and other areas of Andong for a 10-day period from September 28 to October 7 under the slogan, "Janus, Opening the Festival."
Janus is a two-faced Roman god who guards gates. The Latin word for gate is "janua," and Romans called Janus a two-faced god because the front and back of a door are indistinguishable.
At this year's Andong Mask Dance Festival, you will be able to gain a special experience of finding your everyday self and yourself at the festival through Janus. Starting off with an opening ceremony, the festival will present mask dance performances by 14 teams from 13 countries including China, Japan, Indonesia and Thailand as well as the traditional mask dance of Korea. In addition, there will be a mask dance competition, mask drawing program and Daedongnanjang Parade with citizen participation, so visitors will be able to release any repressed feelings and stress and rediscover their sense of humor through these fun and exciting events.
There will also be a contest where visitors can submit their ideas for new festival programs as a way to secure fresh and innovative cultural content and draw participation from young people. The Andong Mask Dance Festival will be held at the same time as the 47th Andong Folk Festival, where visitors can check out folk performances such as Chajeon-nori, Notdaribalpgi, and Seongjupuri as well as Eup-Myeon-Dong Harmony Hanmadang and Pungmul Competition.
Don't miss out on the Andong Mask Dance Festival, which is expected to be the biggest festival in Korea this year.

​