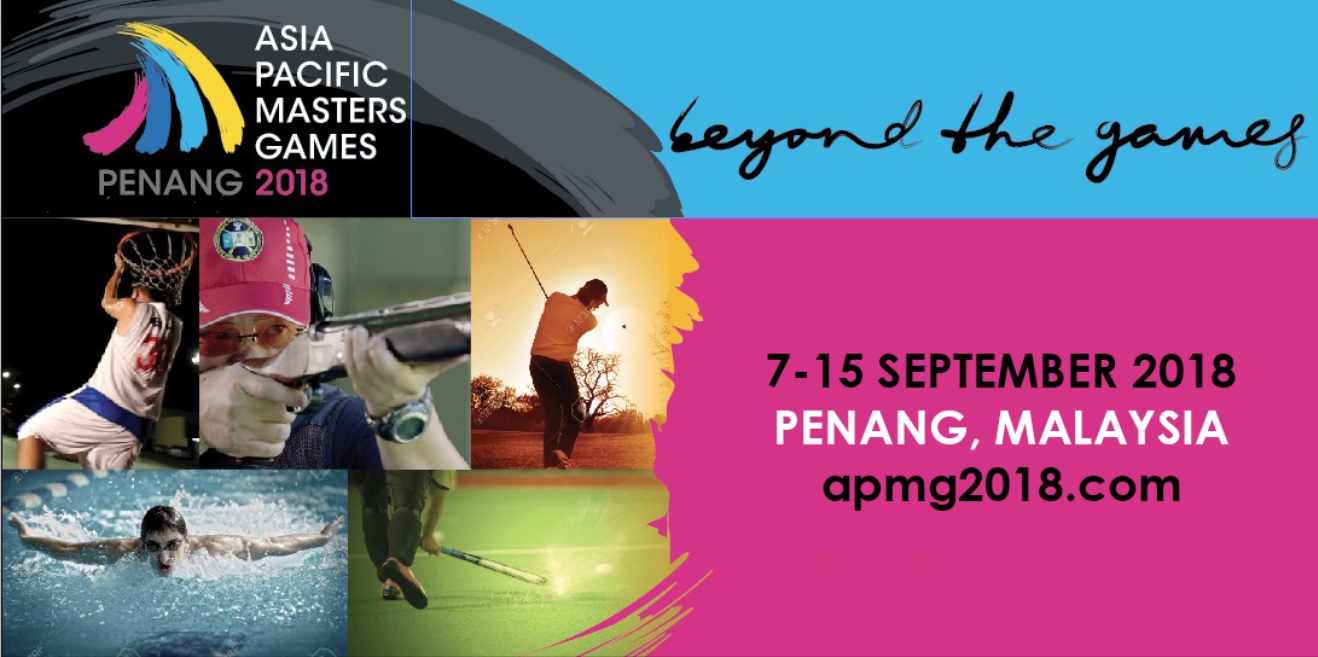 Asia Pacific Masters Games Penang 2018
​
The 1st Asia Pacific Masters Games (APMG) will be hosted by Penang, Malaysia on 7 – 15 September, 2018. The first-ever multi-sport Masters Games event on Asian Soil is set to be the largest regional sporting event in the Asia Pacific region.
The APMG Penang 2018 will have a total of 21 sports: Archery, Athletics, Badminton, Basketball, Cycling, Dancesport, Football, Golf, Hockey, Netball, Shooting, Softball, Squash, Swimming, Table Tennis, Taekwondo, Tennis, Tenpin Bowling, Volleyball, Weightlifting and Wushu.
The competitions will be held at various sporting and public venues in Penang, such as the City Stadium, University Science of Malaysia, SPICE Arena, Relau City Sports Complex, Penang Municipal Park and Nicol David International Squash Centre.
The APMG 2018 Penang organisers, who are anticipating a turnout of more than 10,000 athletes, are working hand-in-hand with the Olympic Council of Malaysia to facilitate the running of the Games with the respective national and state sports associations and sports partners. The multi-sport Masters Games is new in Asia, and the Games organisers are hopeful the staging of the event in Penang will help create awareness and popularise the Masters Games concept in the region.