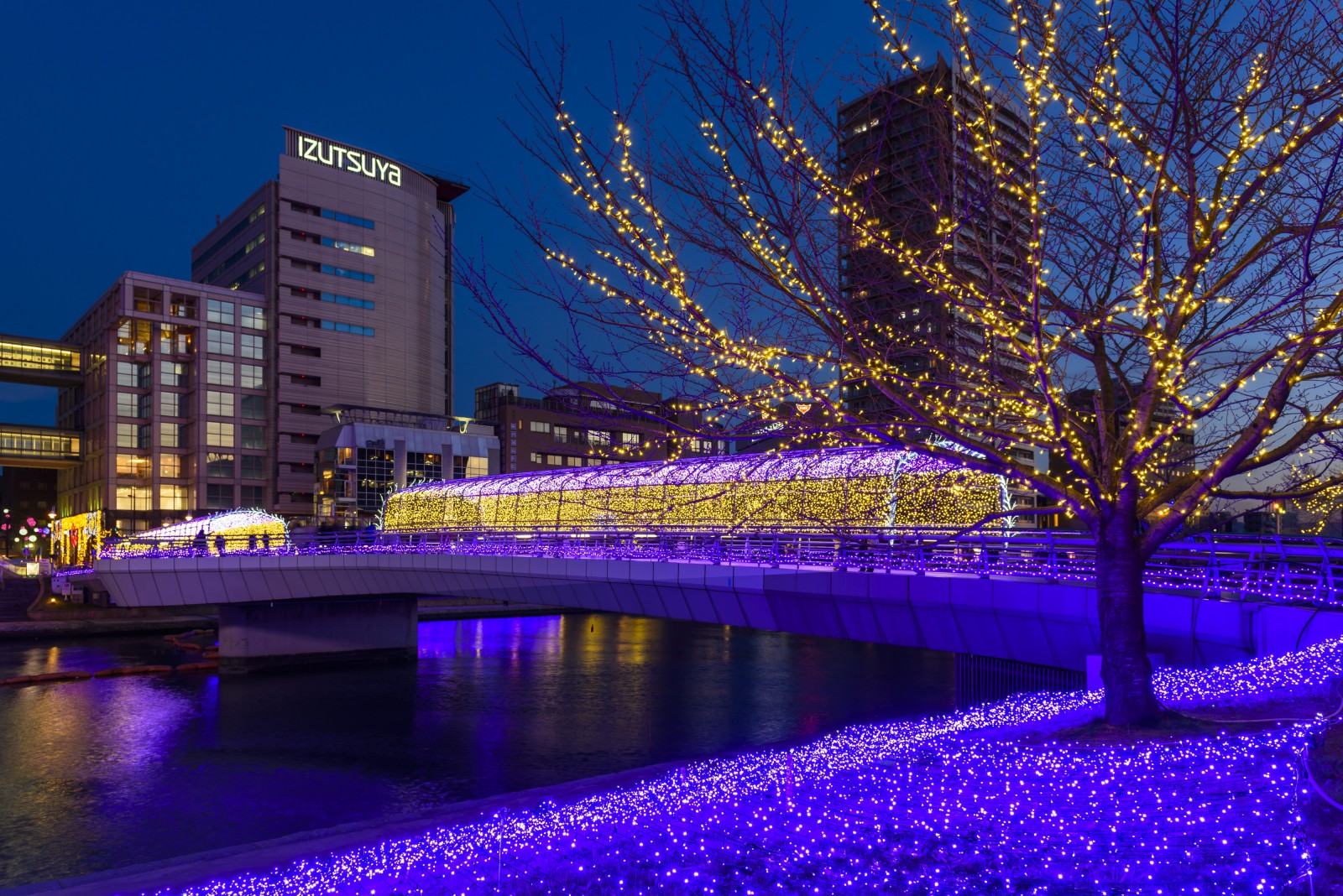 The Kokura Illumination 2017 in Kitakyushu​
Kitakyushu is hosting the Kokura Illumination 2017 to celebrate the end of the year. The event kicked off on November 10, and will continue until January 8 around JR Kokura Station and Murasaki-gawa River in the city.
Two additional illumination areas were added this year. Total illumination areas are 17 and the number of LED lamps has been increased by 110,000 to 880,000 compared to last year. There is even an illumination contest among regions demonstrating their unique characteristics.
Other events are including the Illumination Train, which has been very popular among children and couples, and Instagram Photo Contest.
The Kokura Illumination, which has been registered as "night view heritage" of Japan, decorates the streets of Kitakyushu with fantastic and pleasant lights. The local students and organizations have made an "eco illumination work" using waste materials to be displayed at the event, which gives a sense of warmth to the residents of the city and shines upon Kitakyushu as an ecocity of the future.