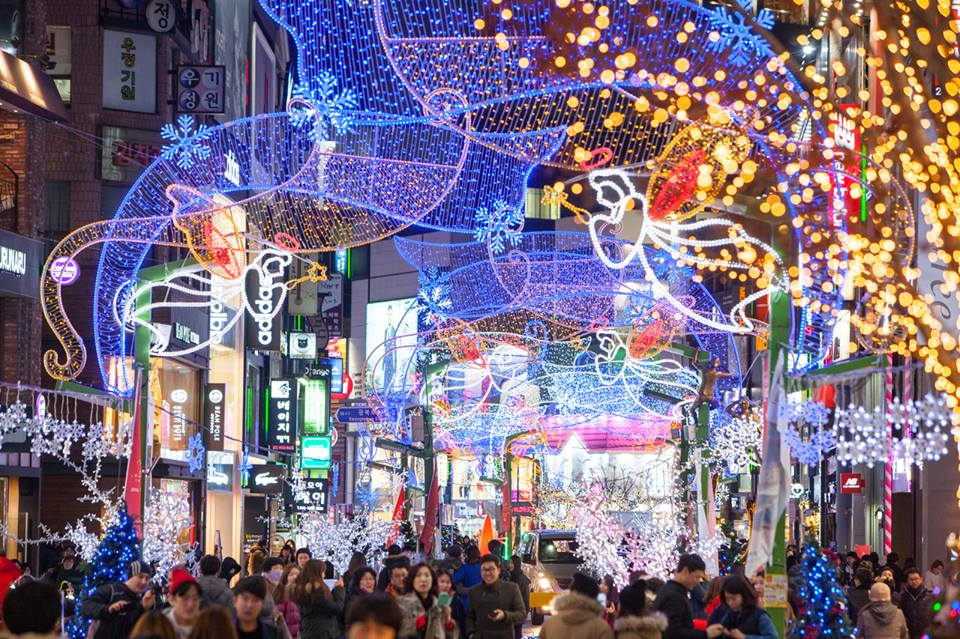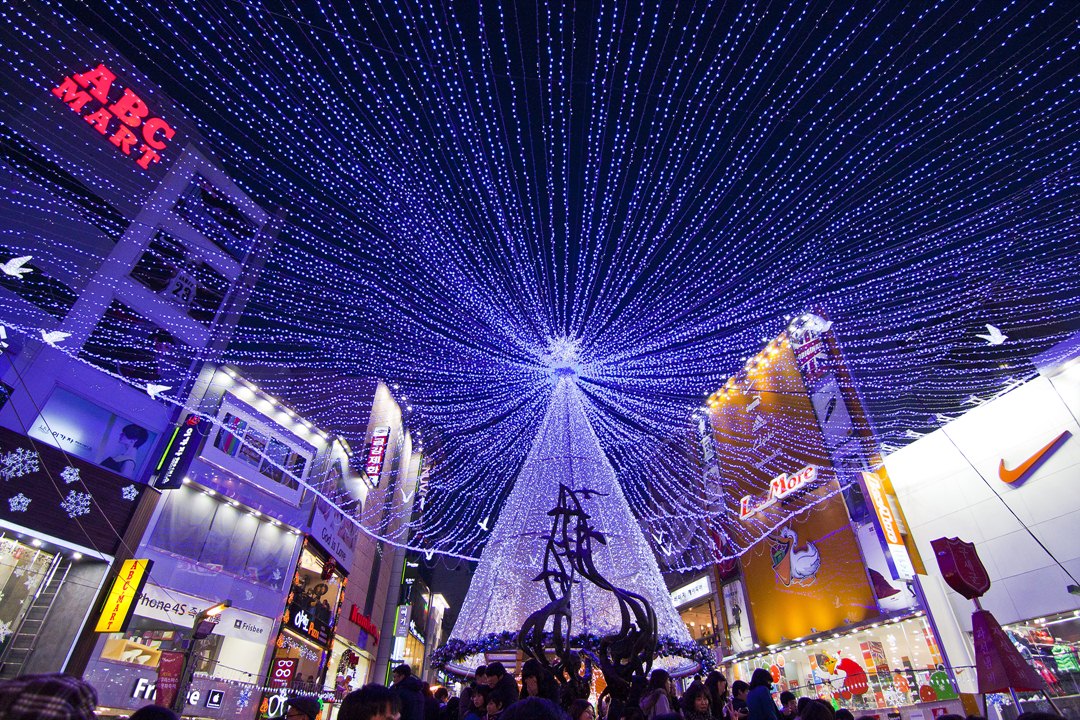 The 9th Busan Christmas Tree Festival​
Busan Christmas Tree Festival kicked off with a lighting ceremony on December 2, and continues until January 7, 2018 along Gwangbok-ro and Yongdusan Park in Jung-gu, Busan, Korea.
With around 8 million visitors last year, Busan Christmas Tree Festival has become one of the most iconic winter festivals in Busan. Each year, there are three zones along a 1.2km section of Gwangbok-ro that have been decorated under the theme of "Baby Jesus Who Came as a Light."
The dynamic Christmas tree decorations, with fantastic lights, are bringing joy and inspiration to the visitors at this street festival. The main Christmas tree, which stands 20m tall, has been decorated with LED lamps that depict various images such as gifts, snowflakes, light and more.
Another eye-catching sight is the "Wish Tree," where people can hang cards with their wishes written on them. There are several side events such as the Daily Concert taking place on the special stage as well as a variety of installation artworks and photo zones for the visitors to enjoy. Artificial snow is blown for 10 minutes between 7 and 8 p.m. every day to create a "White Christmas."
Busan Christmas Tree Festival has been listed on the Top Excellence Festival in the TV Promotion category by the International Festivals & Events Association (IFEA) World and won the 2014 Asian Townscape Awards from Fukuoka Asian Urban Research Center operating under UN Habitat. It has emerged as a prominent winter festival in Asia, contributing to the promotion of the local commercial districts and adding to the dynamism of Busan.