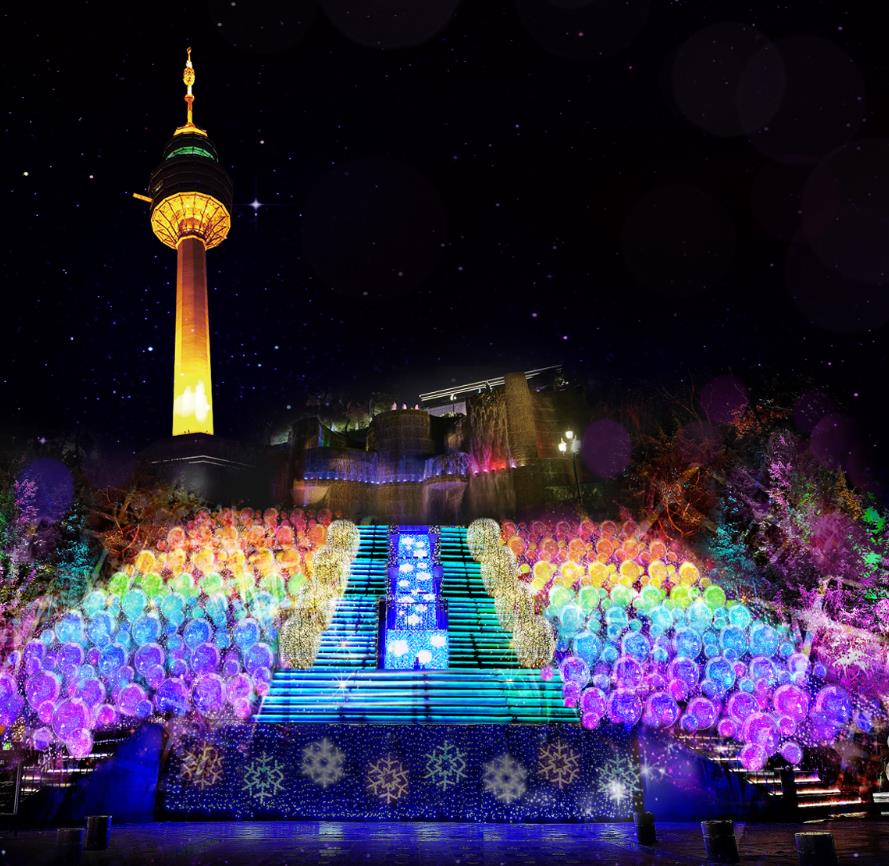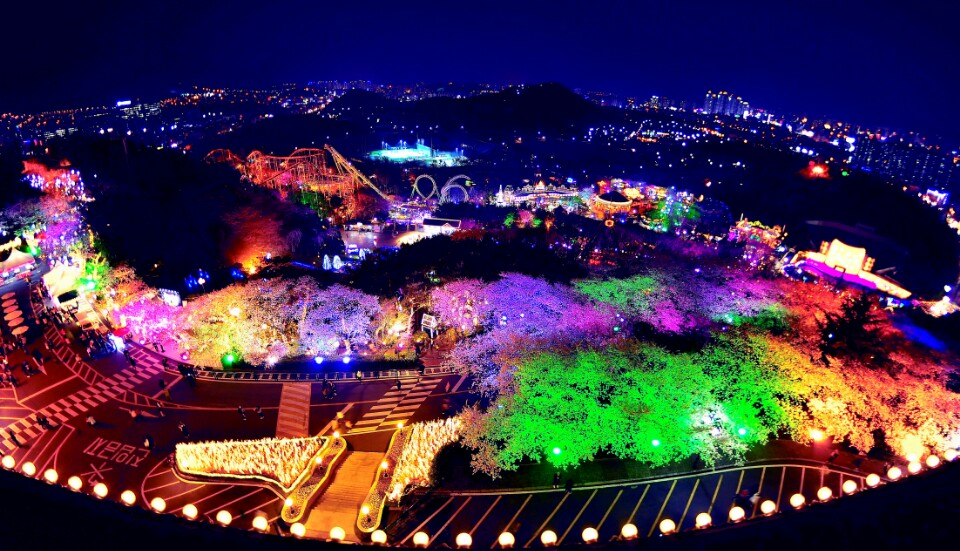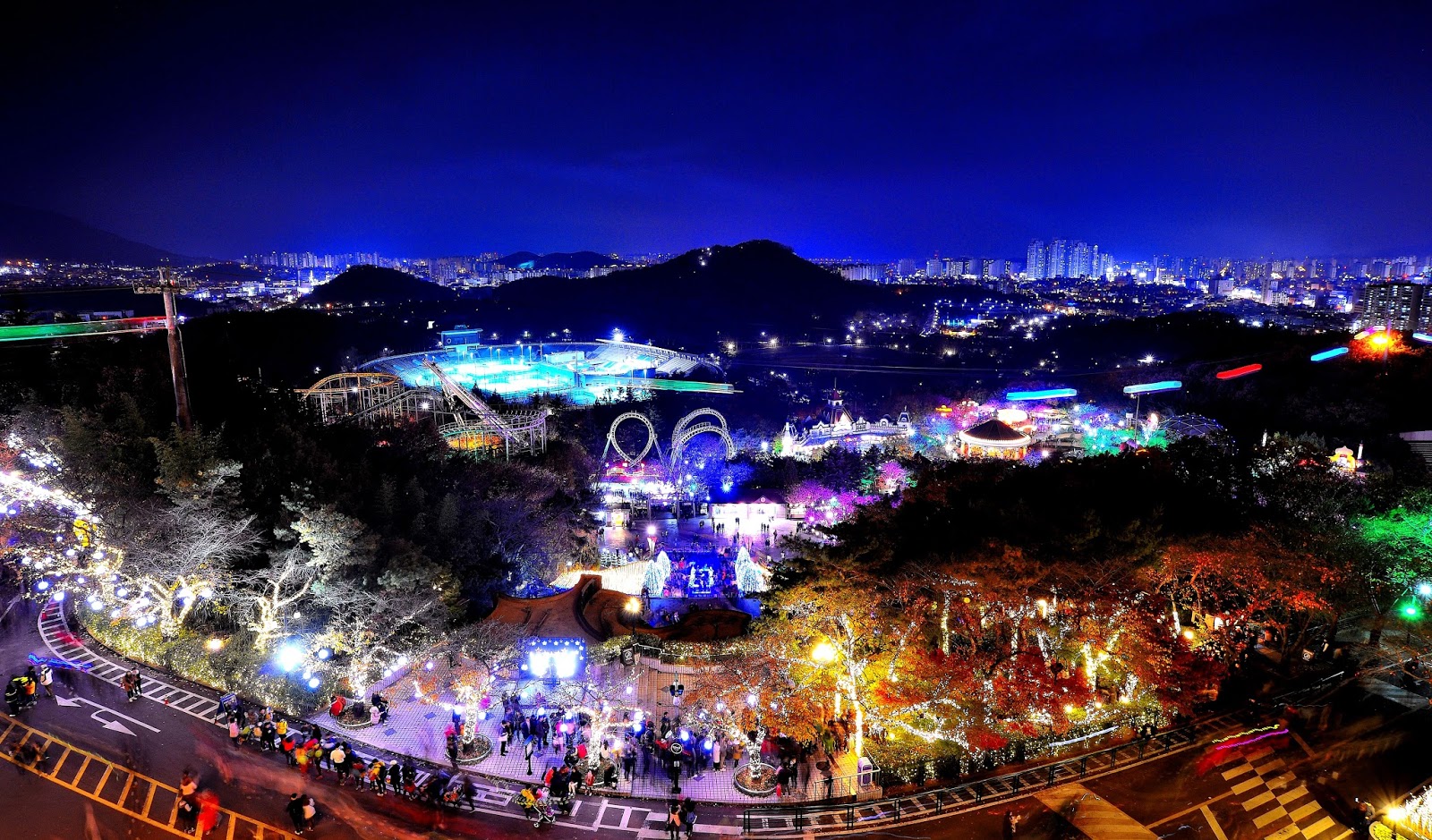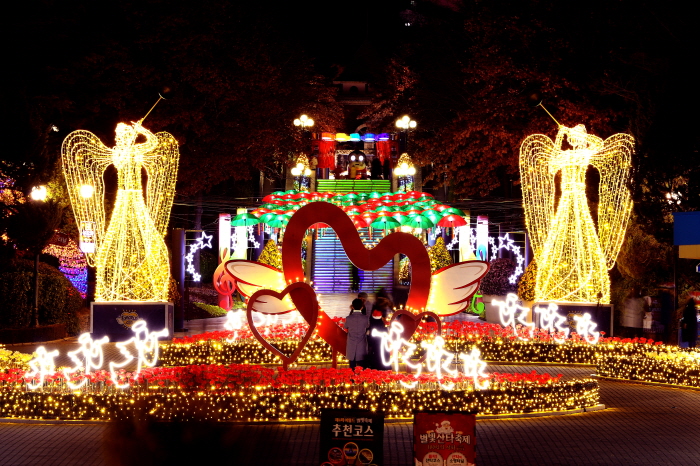 Daegu hosts the 5th E-World Starlight Festival
​
The 5th E-World Starlight Festival will be held around E-World and 83 Tower in Daegu, Korea from November 18 to January 28.
Under the slogan, "The Kingdom of Light, 10 Million Starlight Carnival," the E-World Starlight Festival 2017 will take place at E-World, spanning 40ha in area, and the 83 Tower, which is one of the iconic landmarks of Daegu. Lights will be added to the world-class carnival, showcasing hot air balloons, roses and masks, to present a jaw-dropping spectacle.
This lights festival will unfold every night, with the massive character tree at the entrance, the Umbrella Road Embroidering the Sky, a road of lights that is the longest of its kind in the country (200m), and the Carnival Road Guided by Hot Air Balloons Amid LED Clouds will bring visitors into a world of illumination. The Stellar Air Balloon photo zone, created with 1,000 different lights, will make the users feel as though they are taking a photo up in the starlit sky. Also, the Propose Stairway, comprised of 10,000 LED roses, will present a romantic experience to couples.
The beautiful starlight festival has been attracting young couples from across the country and the world for a romantic date at night, and it is expected to live up to its reputation once again this year.
For more detailed information on the festival as well as the hours of operation, admissions and amusement rides at E-World, visit the official website of E-World (www.eworld.kr).