Qingdao is a major coastal city in China that boasts a rich historical and cultural heritage. It is also a well-known tourist destination and an international port. Each year, the city welcomes up to 113 million tourists and generates up to RMB 200.56 billion in tourism revenue. In 2022, Qingdao ranked 3rd on the "10 Extraordinary Years · 20 Charming Cities" list of tourist cities in China and rose from 5th place in 2021 to 2nd place in the national tourist satisfaction ranking.
​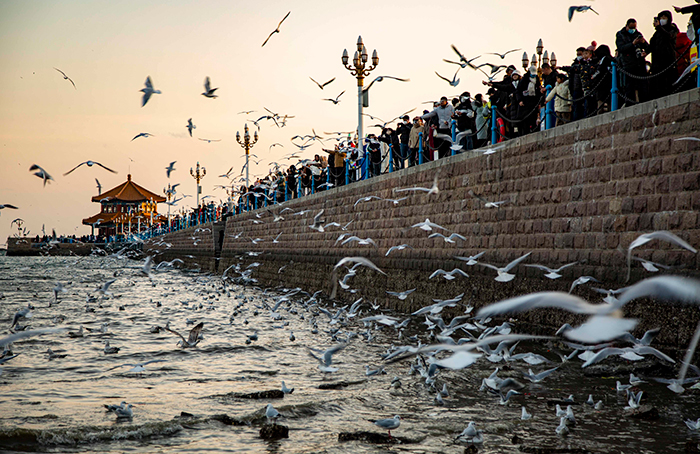 Qingdao is rich in tourism resources. It has a coastline of 817 kilometers with 120 islands, 49 bays, and 18 bathing beaches. Qingdao has opened seven sea tourism routes and built a coastal boardwalk that stretches for over 40 kilometers. There are two national-level and four provincial-level tourist resorts as well as 101 A-level tourist attractions, including 26 above AAAA level. There are 81 star-rated hotels, including 21 four-star and 11 five-star hotels, in addition to more than 100,000 restaurants. Qingdao also has 692 travel agencies, including 56 outbound travel agencies, with over 13,200 registered tour guides, including more than 1,000 tour guides with foreign language skills.
Qingdao boasts a profound cultural background. It has been recognized as a national historical and cultural city, Cultural City of East Asia, and UNESCO Creative City of Film. The city is home to 15 historical and cultural blocks, 108 cultural relics protection sites above the provincial level, and 60 former residences of celebrities. It has 124 museums, ranking among the top five in China in terms of the number of museums. The city also hosts a variety of well-known international events, including the Qingdao International Beer Festival, Qingdao International Sailing Week, Qingdao Film and Television Expo, Tan Dun Music Week, Phoenix Music Festival, and International Theatre Academy Awards. Each year, over 300 film and television works are shot and produced in Qingdao.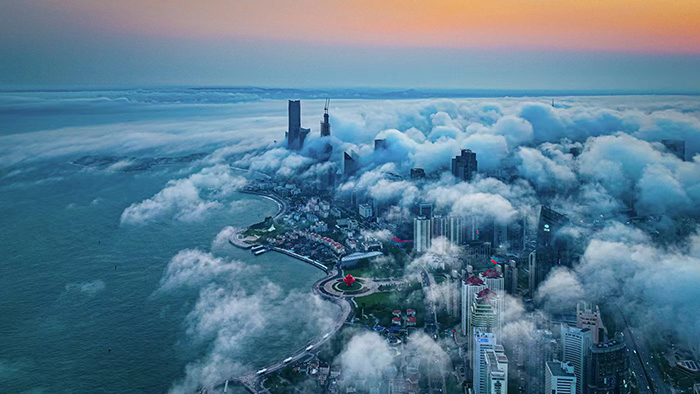 Qingdao implements favorable industrial policies. To improve the policy environment for tourism, we have issued the Implementation Opinions on Promoting the High-quality Development of Cultural Industry and Tourism, Several Measures on Promoting the High-quality Development of Cultural Industry and Tourism, Policies and Measures on Vigorously Boosting Cultural and Tourism Consumption in Qingdao, Measures for Supporting the High-quality Development of Cruise Tourism in Qingdao, etc. In 2022, Qingdao attracted 6 billion RMB in investment for cultural and tourism projects and cashed in 63 million yuan in various award and subsidy funds.
Qingdao enjoys a booming tourism industry. Tourism and culture integrate together and highlight each other. Tourism products and services are continuously enriched. At present, there are one national-level and three provincial-level tourism and leisure blocks, two national-level and five provincial-level night culture and tourism consumption clusters, and one national-level and two provincial-level sports tourism demonstration bases. There are also one national-level and two provincial-level health tourism demonstration bases, one national-level and eight provincial-level industrial tourism demonstration bases, and three national-level and nine provincial-level rural tourism key villages.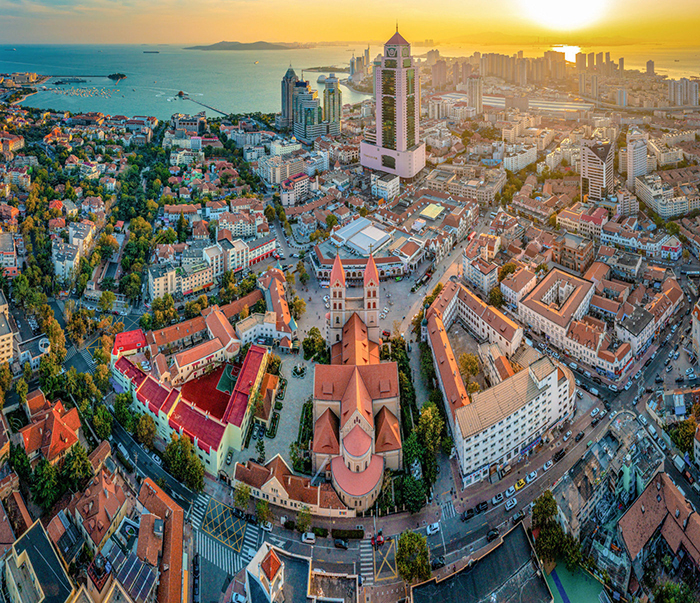 Qingdao is working towards its vision of becoming "a vibrant ocean city and a livable and lovable city" by accelerating the overall improvement of tourism quality, optimizing tourism services and enhancing the integration of culture and tourism. Qingdao aims to become an appealing livable, pro-business and tourism city by the bay and an important international coastal tourist destination. The city is building itself into a modern socialist international metropolis in the new era.
[Source: Qingdao City]