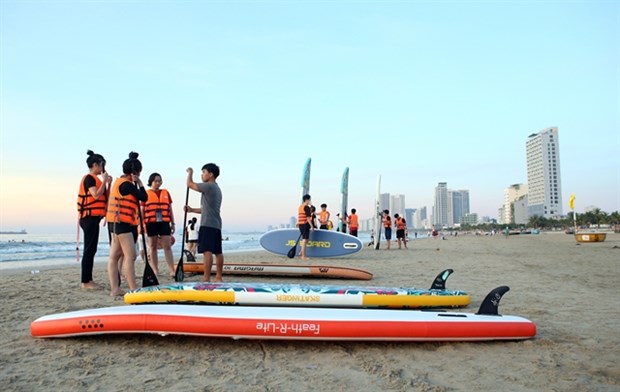 Outbound tours are preferred by Vietnamese travellers for the coming holidays starting on April 29, according to travel agents and tour operators.
Working people will enjoy five consecutive days off from April 29 to May 3 to celebrate the commemoration of the Hung Kings (the nation legendary founders) that falls on April 29, the National Reunification Day on April 30 and International Labour Day on May 1, which has prompted a surge in tour bookings.
Saigontourist is offering more than 200 inbound and outbound tours for the holidays. The company expects to serve more than 100,000 leisure and MICE (meeting, incentive, convention, exhibition) customers.
The Vietnam Railways Corporation (VNR) will operate additional 52 train services between April 28 and May 3 to meet rising travel demand for the holidays.
In the north, it will add 22 train services connecting Hanoi with Lao Cai, Hai Phong, Thanh Hoa, Vinh, Dong Hoi, and Da Nang.
In the south, it will add 28 train services connecting Ho Chi Minh City with Da Nang, Quang Ngai, Quy Nhon, Nha Trang, and Phan Thiet.
It will also run two more trains connecting Hanoi and HCM City during the holidays.
[Source: VNA]