(BNP) – Phat Tich Pagoda is perched on the slope of the Phat Tich Mountain with different buildings along the path from the foot of the mountain leading to the top. It was known as an ancient temple with a history of nearly a thousand years. The Pagoda has been recognized as a special national relic of Vietnam and is one of 14 tourist attractions in the province.
​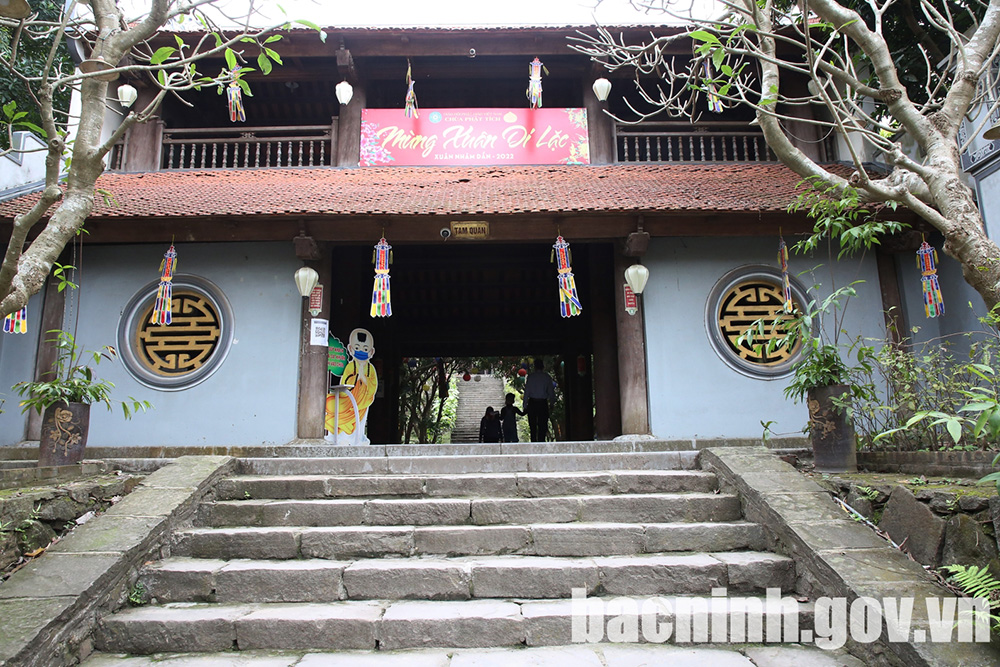 Triple-World Gate (CổngTam Quan)of Phat Tich Pagoda.The pagoda is also known as "Van Phuc Tu", located at the foot of Phat Tich Mountain (also known as Lan Kha). The pagoda was built in the fourth Thai Binh year (1057) with many horizontal and vertical buildings.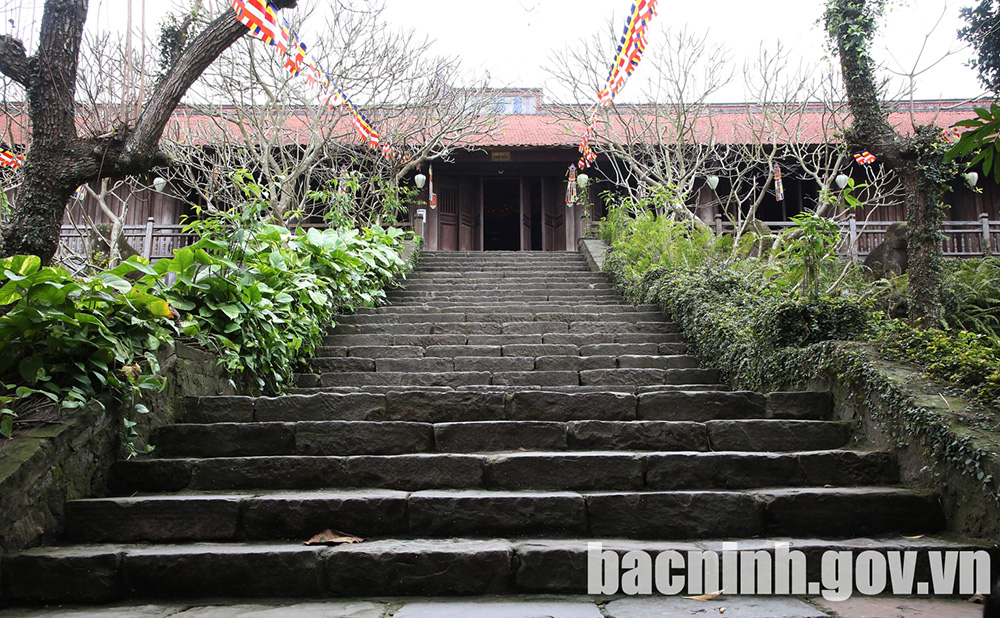 Phat Tich pagoda has now7 pavilions to use for welcoming guests, 5 rooms for worshiping Buddha, Amitabha and the Three Buddhas, 8 ancestors and 7 rooms.
The ground of the ancestor's house(nhà tổ)of Phat Tich Pagoda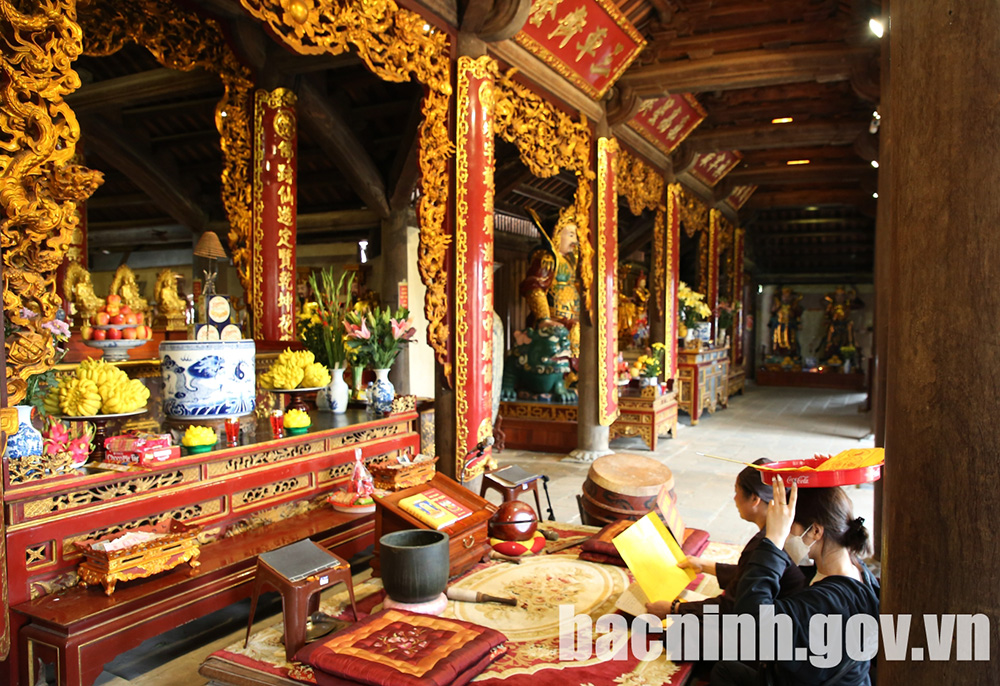 ​
Temple of the Three Thrones(Tam Bảo)in Phat Tich Pagoda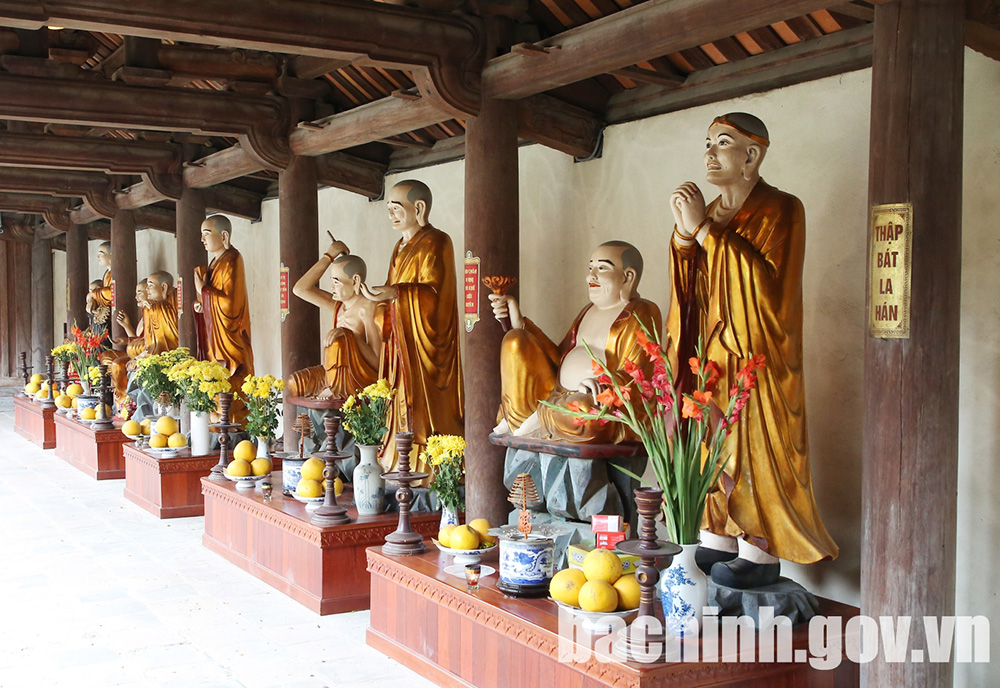 ​
The area for worshiping the Eighteen Arhats (Thập bát La hán).
A corner of the main shrine room of the pagoda with great architecture and curved roofs.
​
The array of Lim wooden columns in the temple is thousands of years old, bringing ancient features.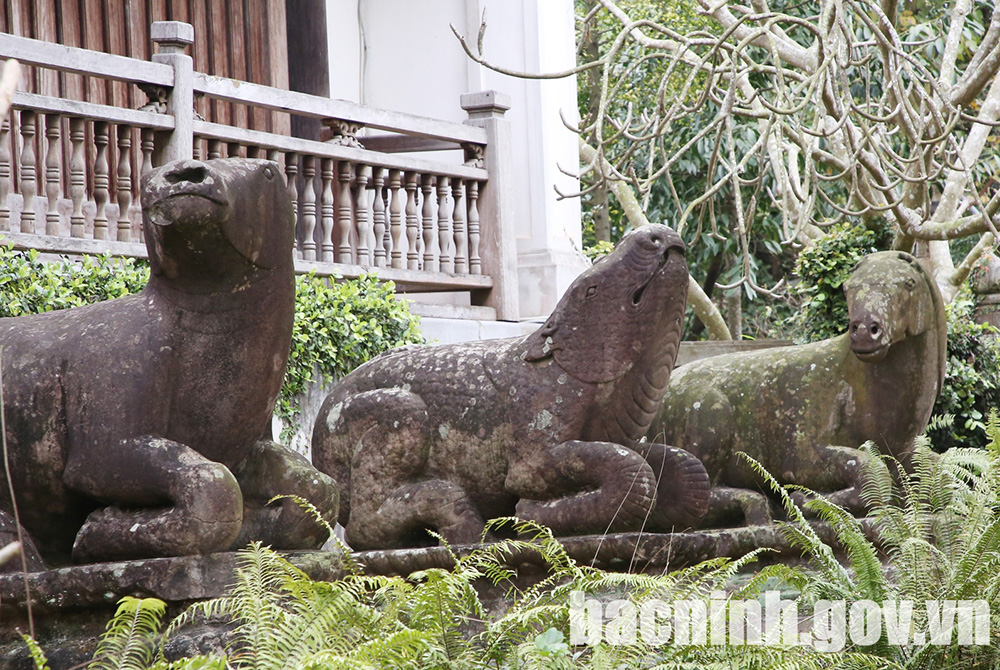 Two rows of stone worshiping animal statues, including 10 animals: crocodile, horse, buffalo, elephant, lion (each breed has two children). Statues of ten sacred animals has been recognized as a national treasure.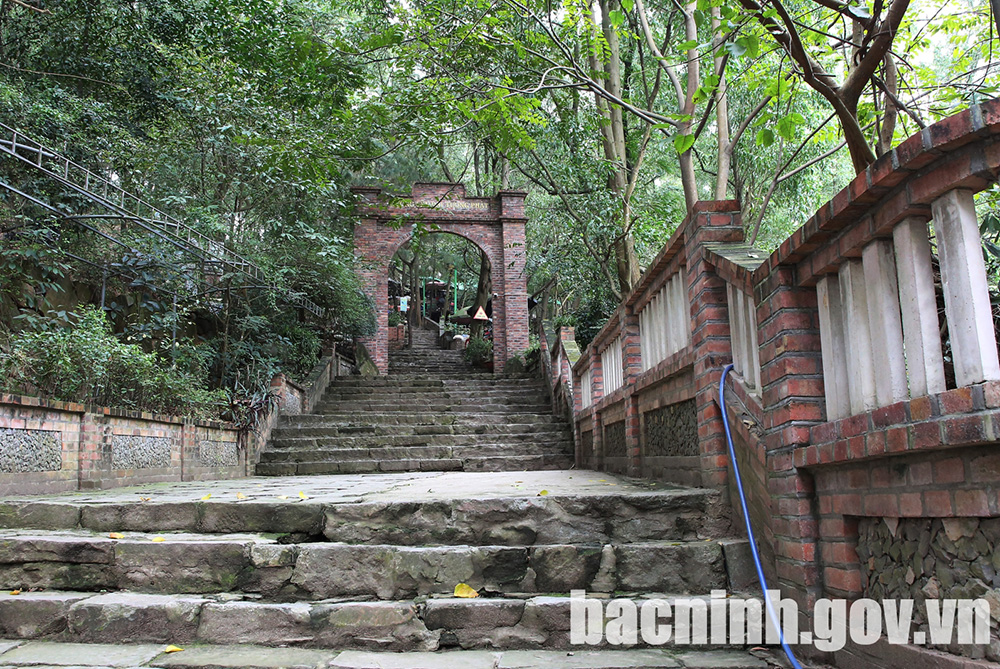 The path leading to the statue of Amitabhacarriedthe typical architecture of the Ly dynasty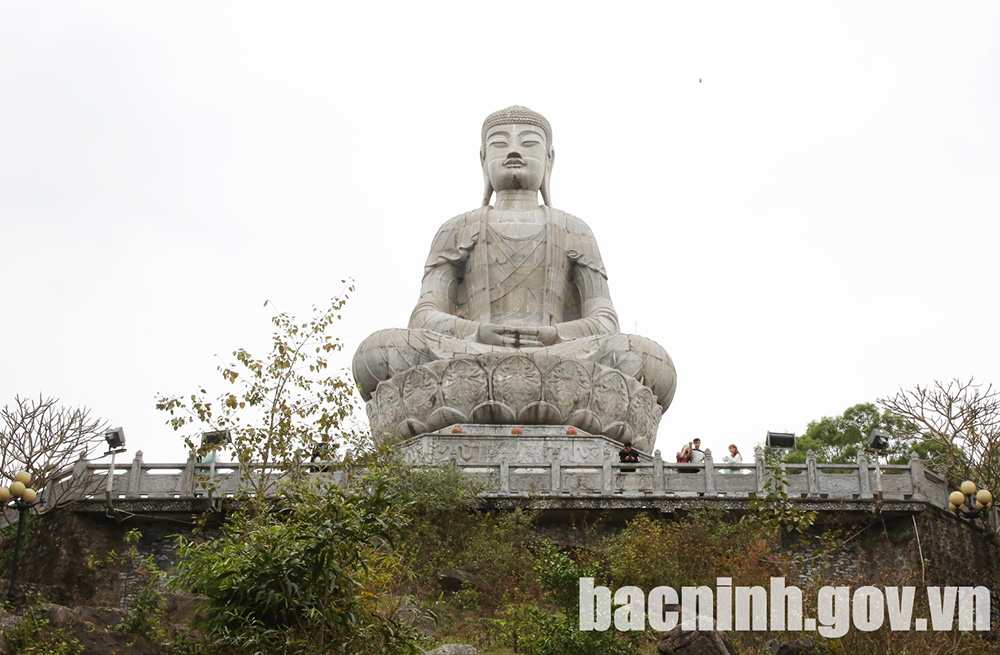 A special feature of Phat Tich pagoda is the 27m high Amitabha statue with a weight of 3,000 tons located on the top of Phat Tich mountain.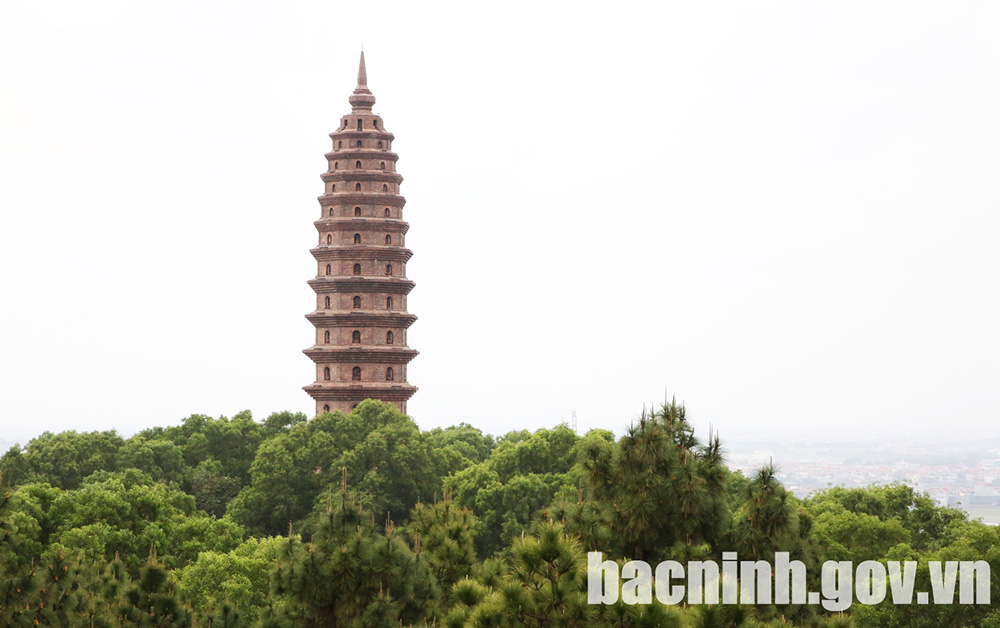 Pho Quang tower is the largest tower in the pagoda,with the height of5.1m.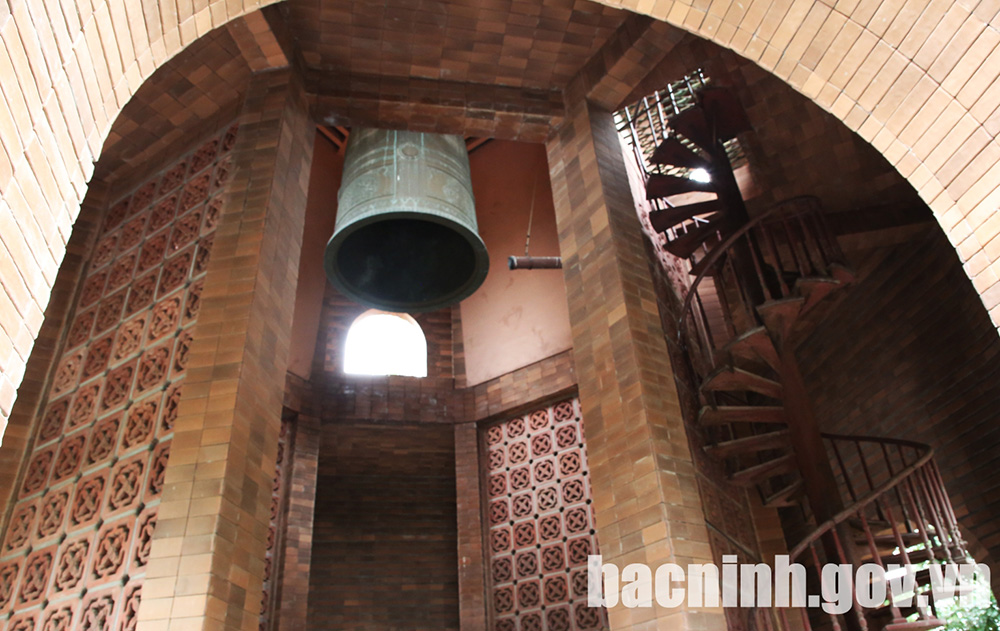 Bronze Bell and unique architecture inside Pho Quang Tower.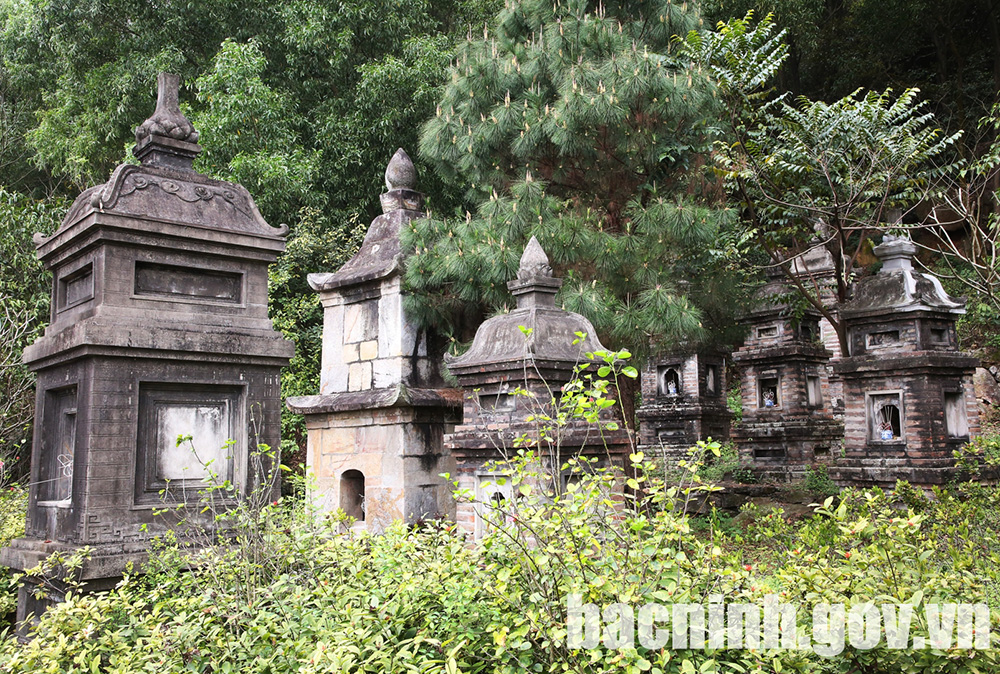 In the backyard of the temple, there are 36 stupas, which store the relics of the monks who used to be abbots at the temple, most of which were built in the 17th century.
[Source: Bac Ninh Province]