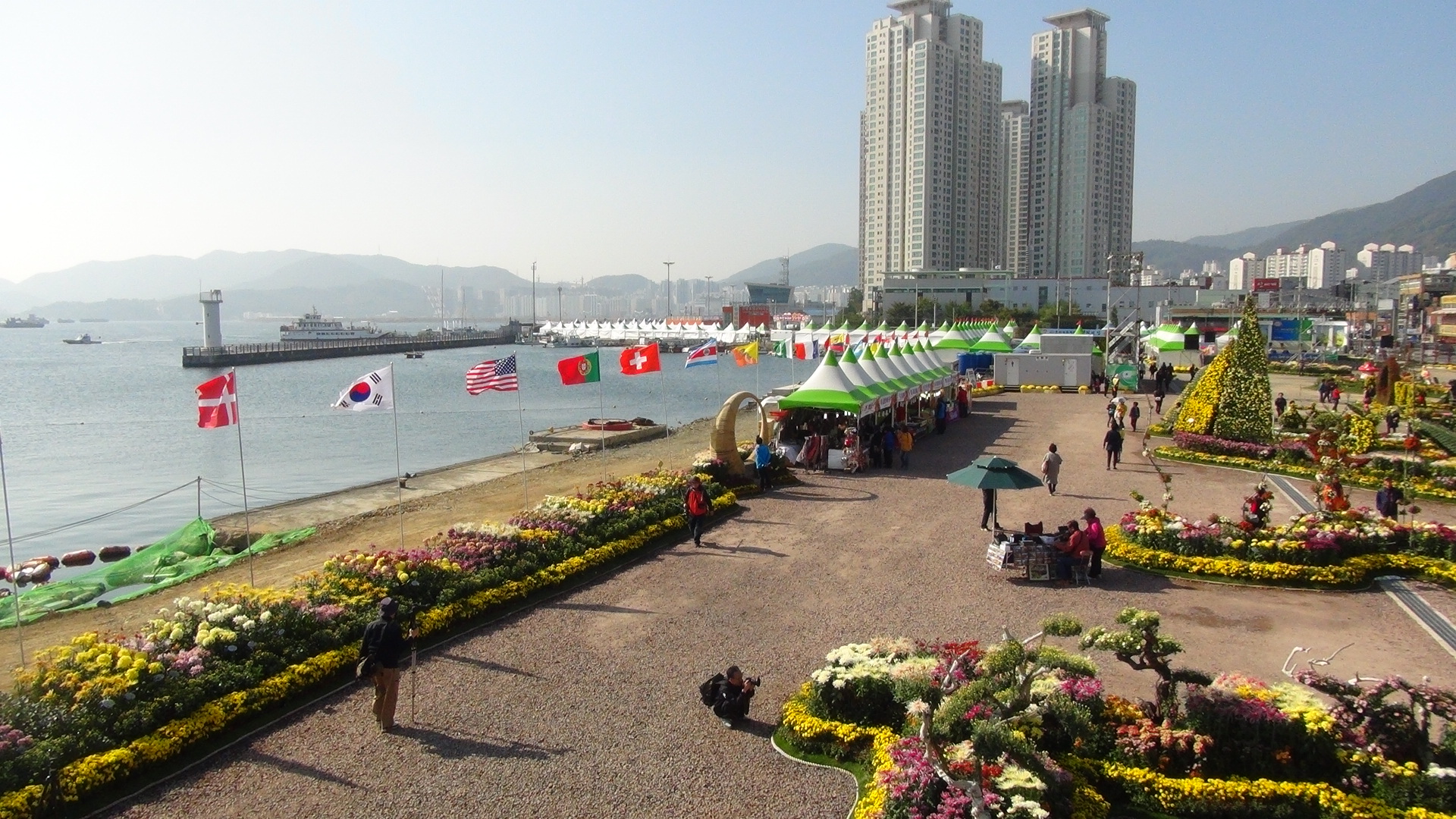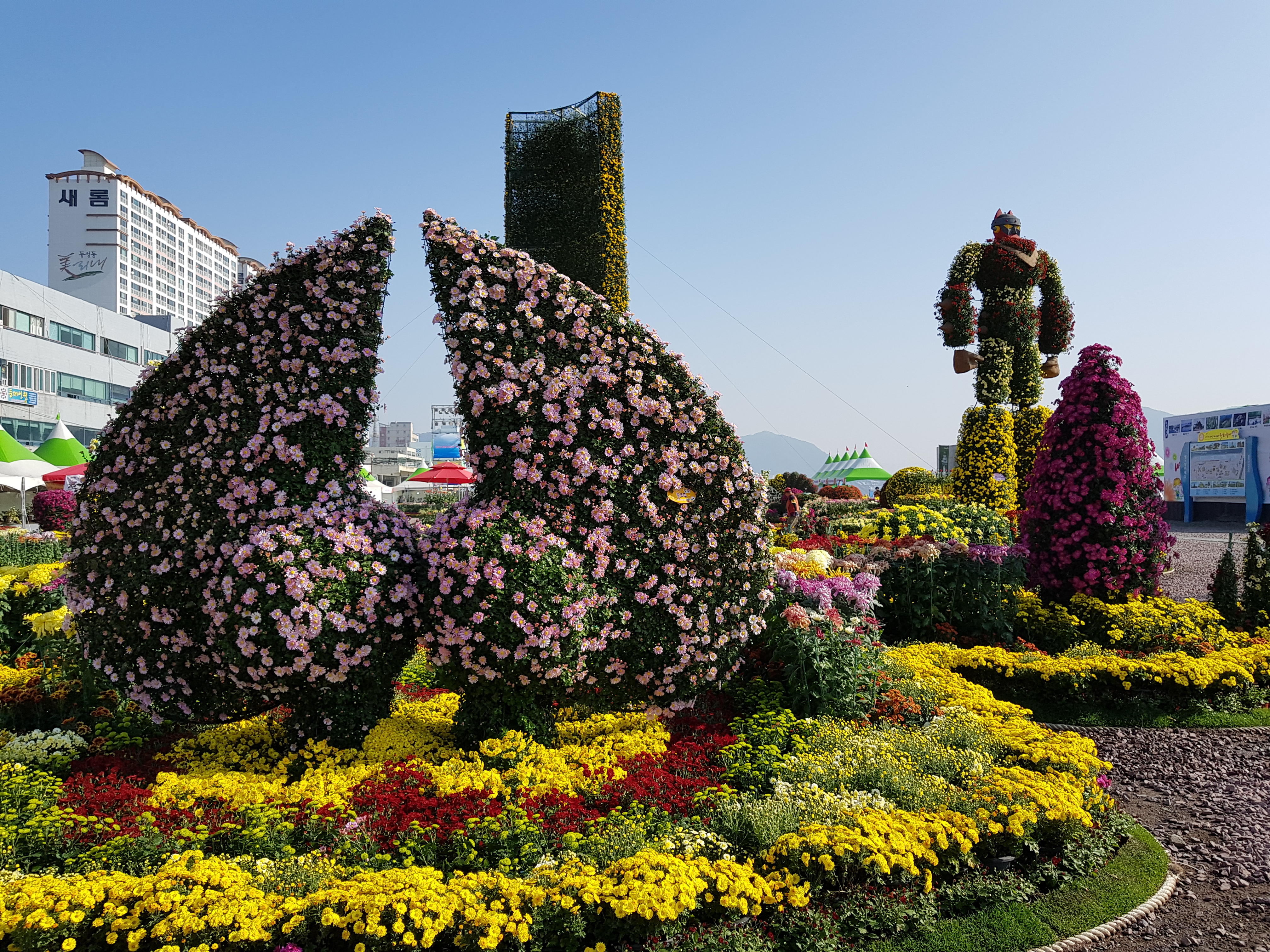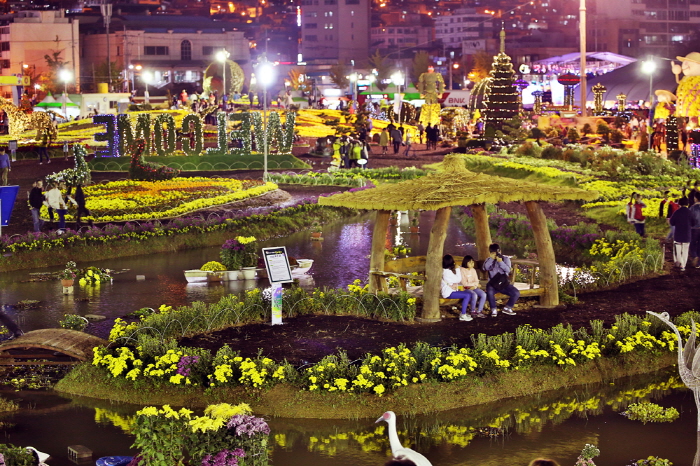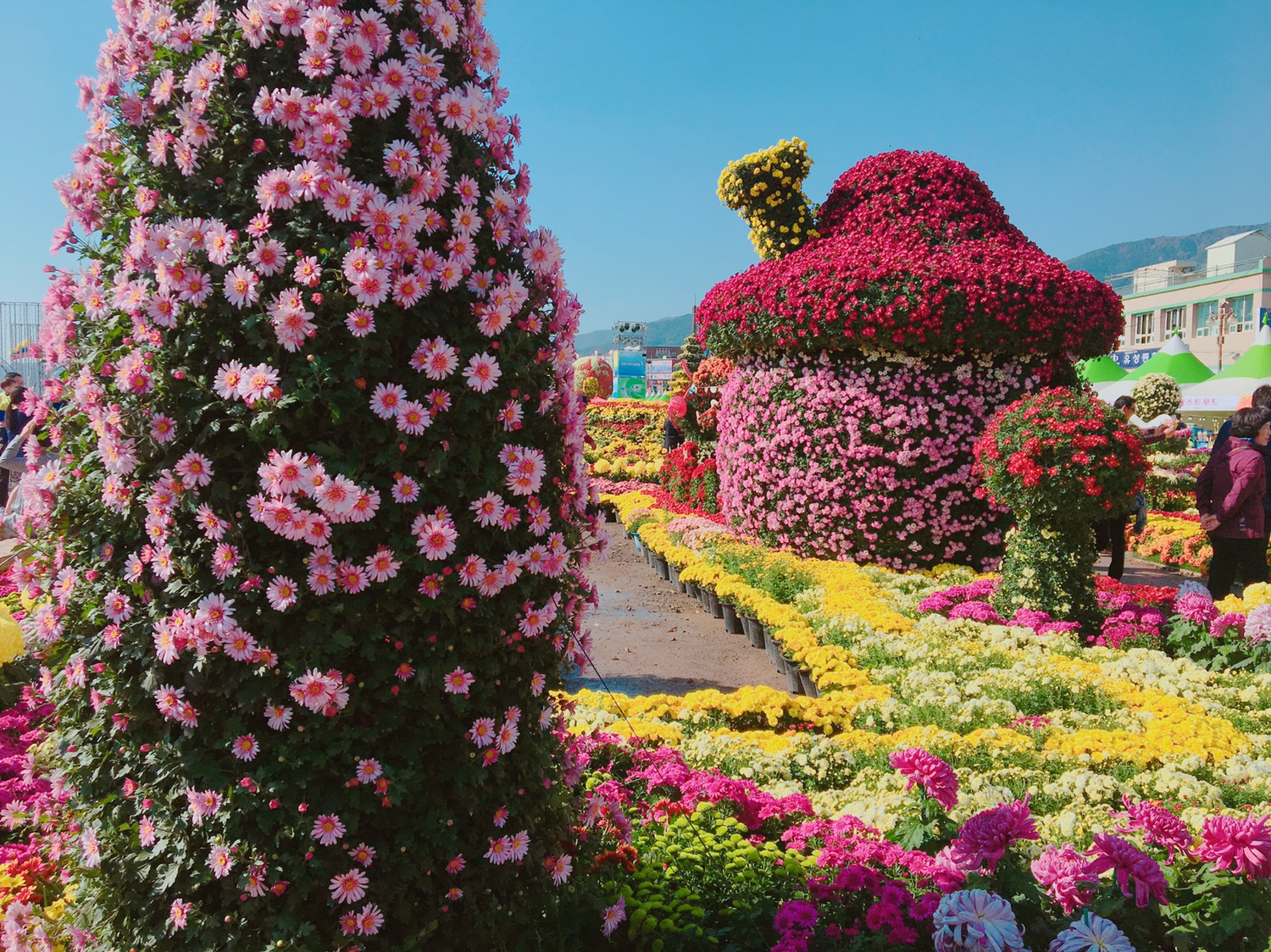 Changwon hosts Masan Gagopa Chrysanthemum Festival
As the Fall season is getting deeper, waves of yellow chrysanthemum began sweeping Port of Masan in Changwon, Korea.
Changwon hosted the 17th Masan Gagopa Chrysanthemum Festival on Jangeogeori (Eel Street) in Masan Fish Market and around Chang-dong and Odong-dong under the slogan, "Coloring Fall with Chrysanthemum." The opening ceremony kicked off on October 24 and the main event continued until November 8.
At the entrance of the venue, a massive globe was decorated with chrysanthemum flowers and supported by a sculpture in the shape of a hand. This sculpture is a symbol of Changwon extending its reach and influencing across the world.
About 9,500 artworks in 10 different genres were displayed under the sculpture, which was a record-breaking number of artworks to be displayed since the inception of this festival.
During the festival, a wide range of side events were also organized including the Chrysanthemum Scent Battle, special events, cultural and arts events, exhibitions, and participatory events.
On November 3, multi-fireworks lit the sky and the sea with fantastic sparks of light on the exquisite setting of the Masanman Bay.
The Masan Gagopa Chrysanthemum Festival, chosen as the Promising Festival of Gyeongsangnam-do in 2017, attracted 1.37 million tourists last year. Its economic value was estimated at KRW 40 billion. Also, it has received an award from the Pinnacle Award KOREA for 3 consecutive years, and gained recognition for its excellence as Korea's largest flower festival focusing on a single species of flower.