(BNP) - Tam Phu Temple (also called "Three kings" temple), in Cao Duc commune, Gia Binh district, where worships 3 kings of Nature world (sun-earth-water), aka The Creators.
​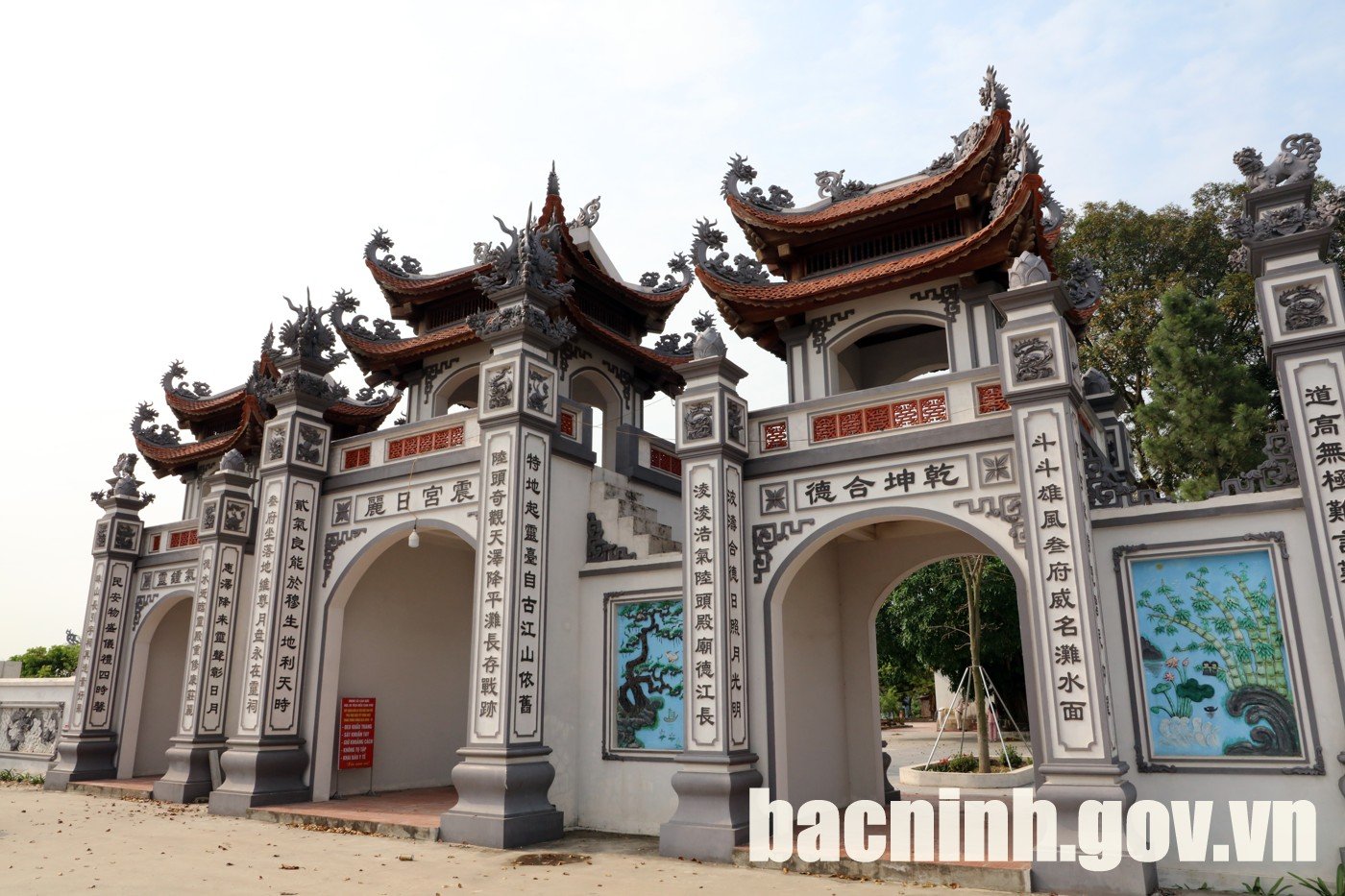 The Temple is built by the local "Than region" people in a high ground in the center of Nguyen Ba alluvial ground in Cao Duc commune of Gia Binh district, also the area of Duc Lau river. According to local documents, in 1282, the court of Tran dynasty had Binh Than conference organized in order to discuss strategy for the war against Nguyen-Mong invader. After finishing, they had made a "Sky-earth proclamation" in the Nguyen Ban alluvial ground with the expectation of victory
​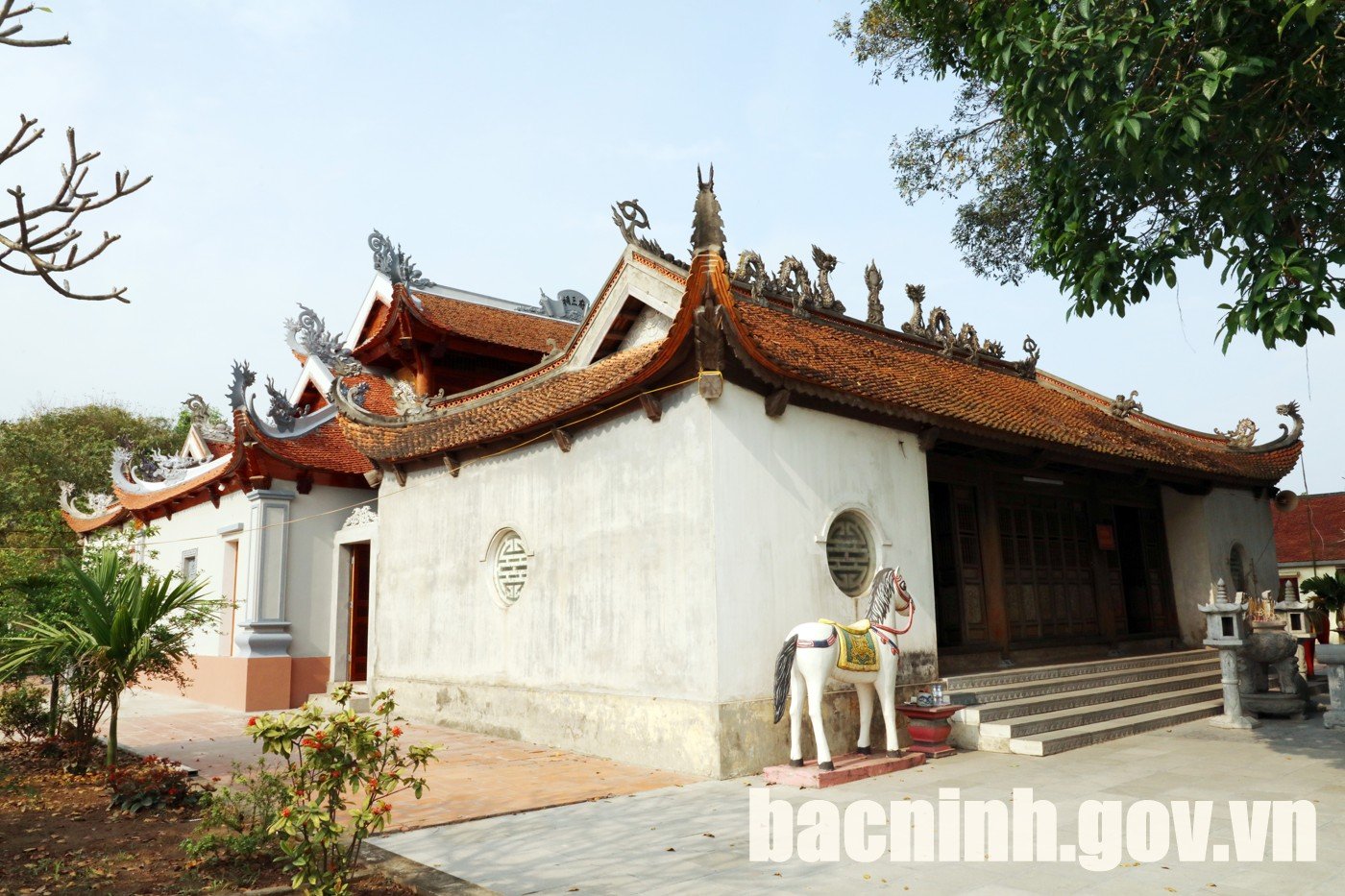 After many renovations, the current architecture of the temple is followed the Le, Nguyen dynasty style.
​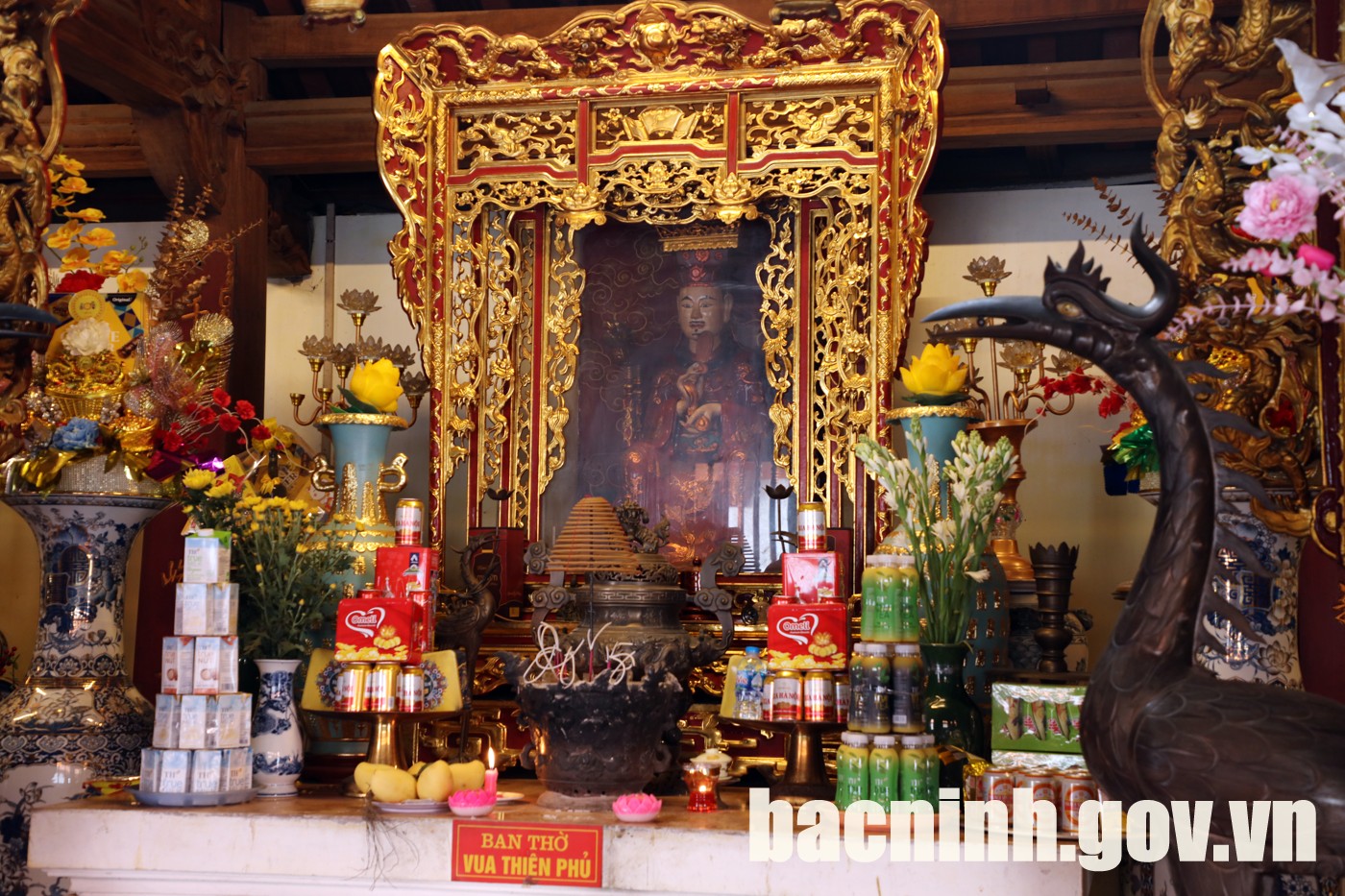 An altar of the Thien Phu King (King of Heaven)
.
​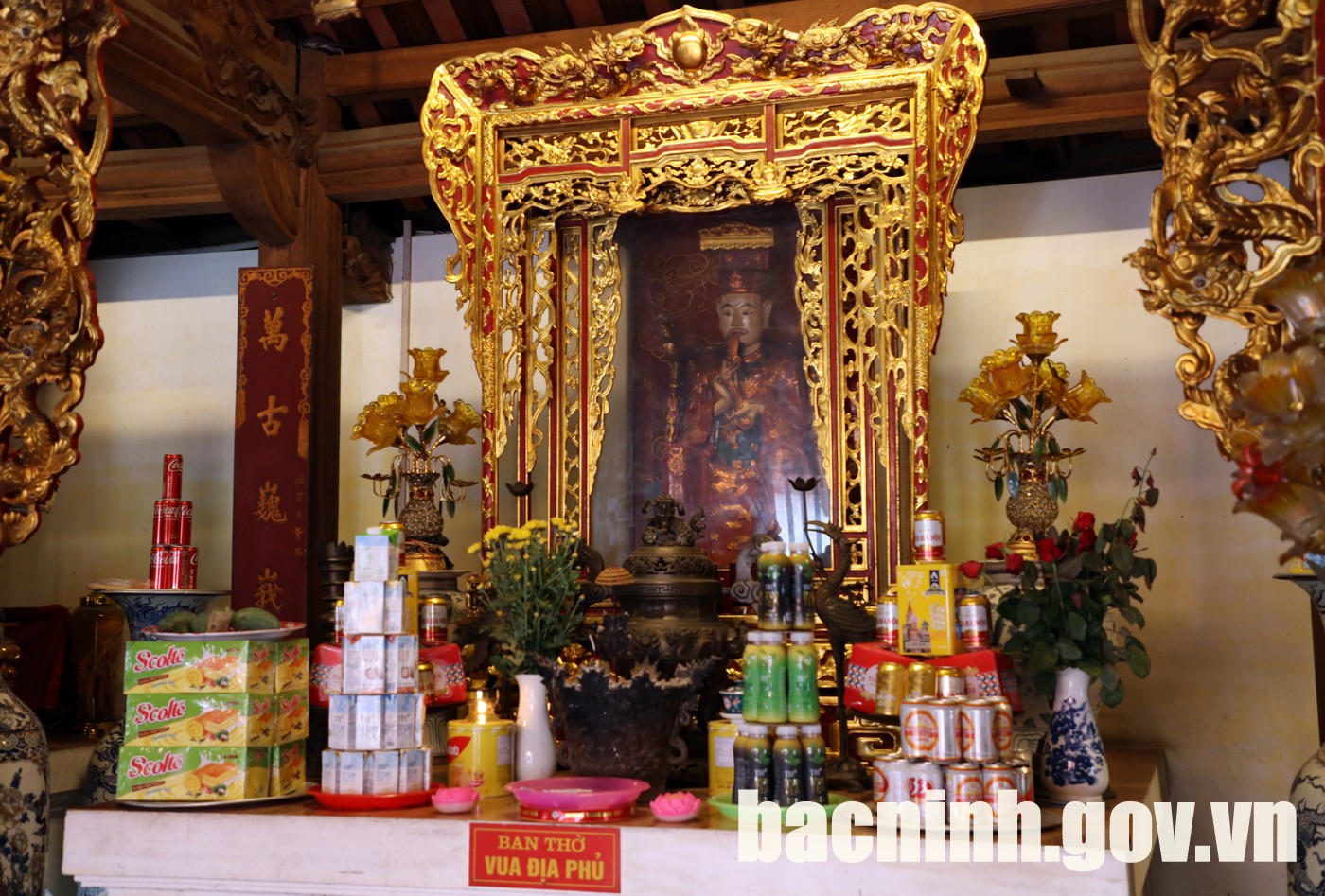 An altar of the Dia Phu King (King of Hell)
.
​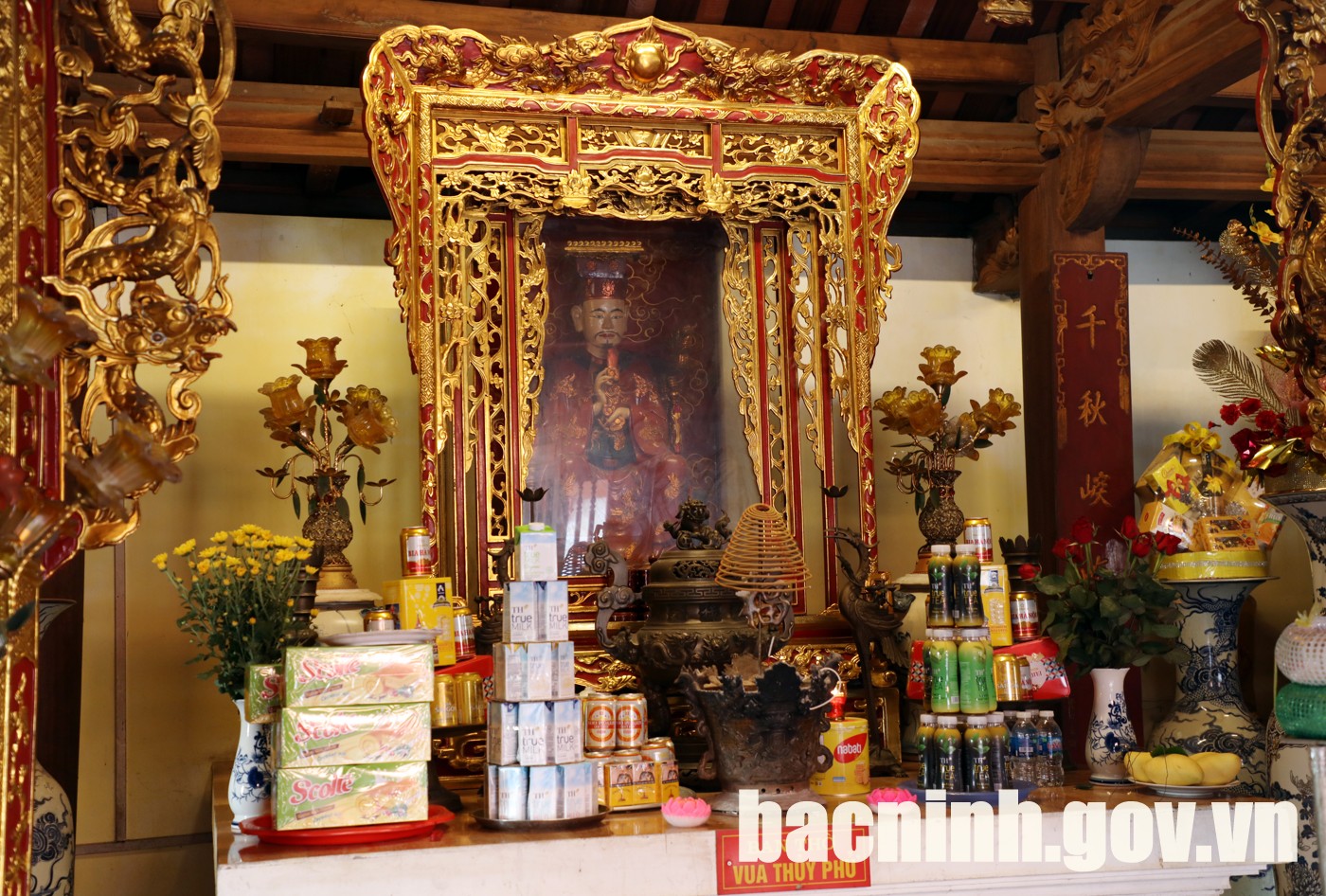 An altar of Thuy Phu King (King of River)
.
In front is the "Three Kings" temple consist of 3 courts: Thuong temple, Trung temple and Ha temple. Behind the temple grounds, there are also a number of works such as Buddhism pagoda and, Mother Lieu Hanh temple.​
​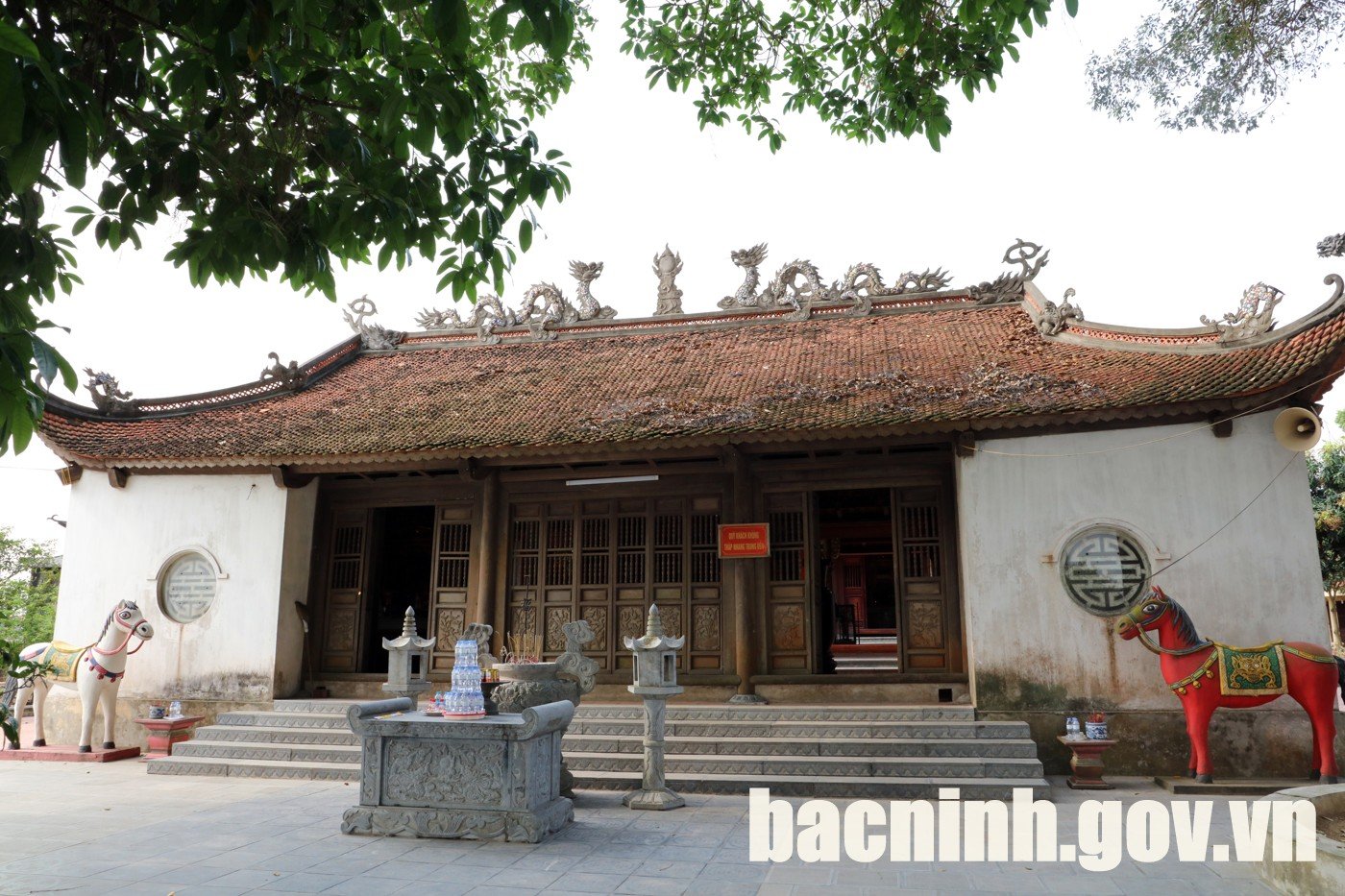 Among them, the most standing out building is "Ba vua" temple with the complex of 3 houses, includes: "Tien te" (Front Ceremonial Hall), "Trung duong" and "Hau cung" (Emperor's Harem)
.
​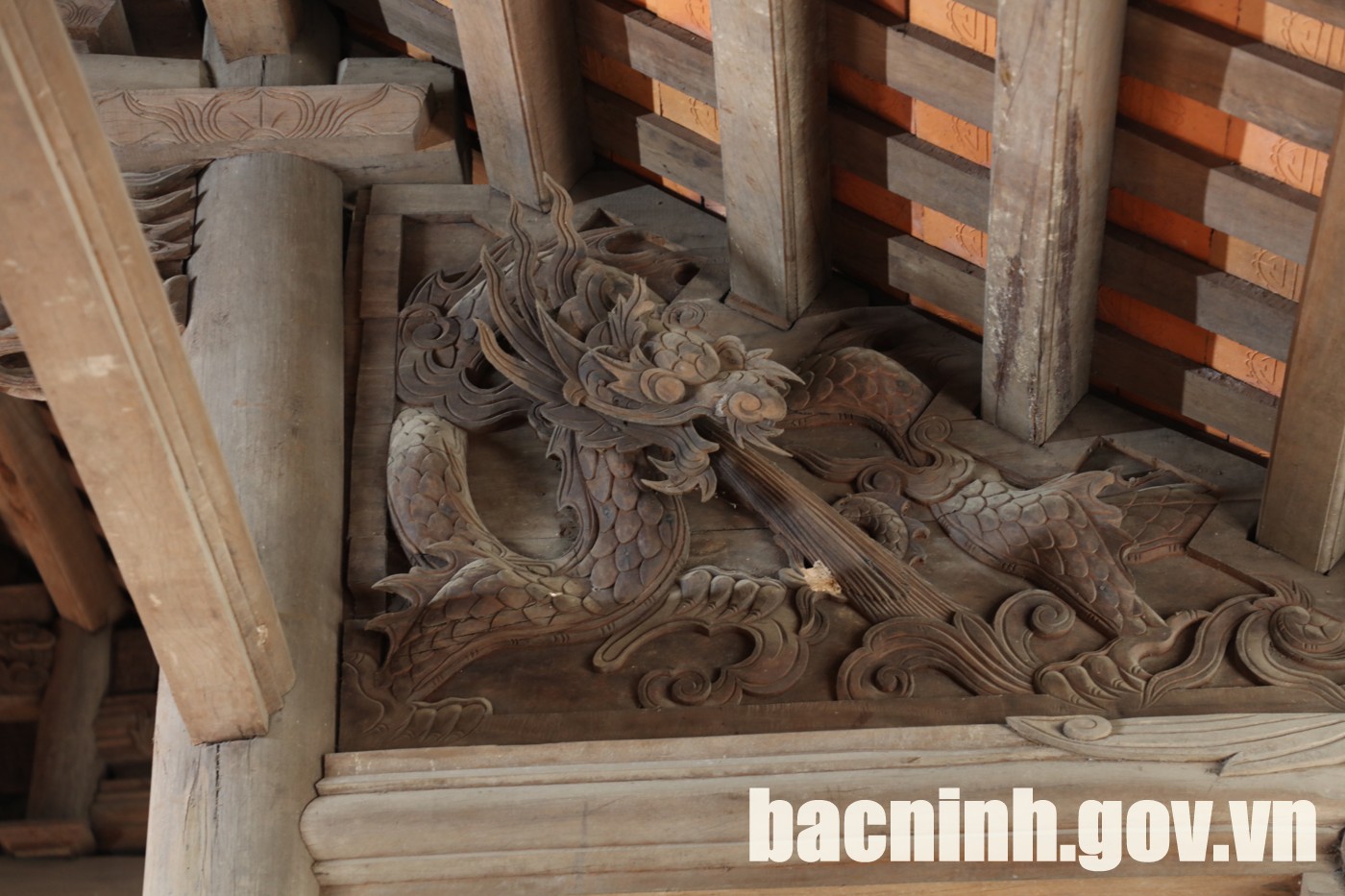 The architecture of "Tien Te" (Front Ceremonial Hall).
​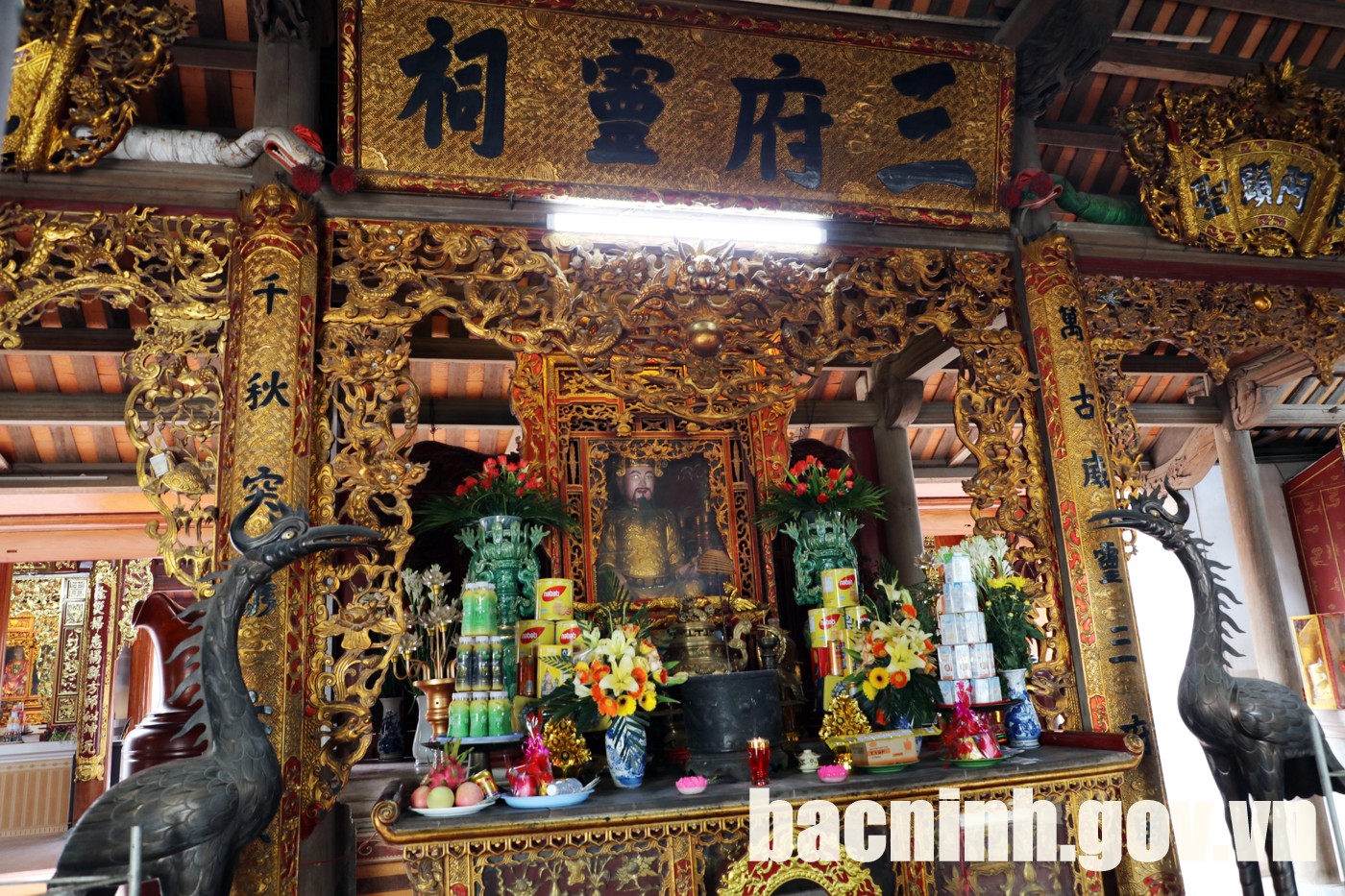 An altar of "Thanh Tran" (aka General Tran Hung Dao or Tran Quoc Tuan), who is well-known for his merit in that war and granted imperial nominations by feudal dynasties.
​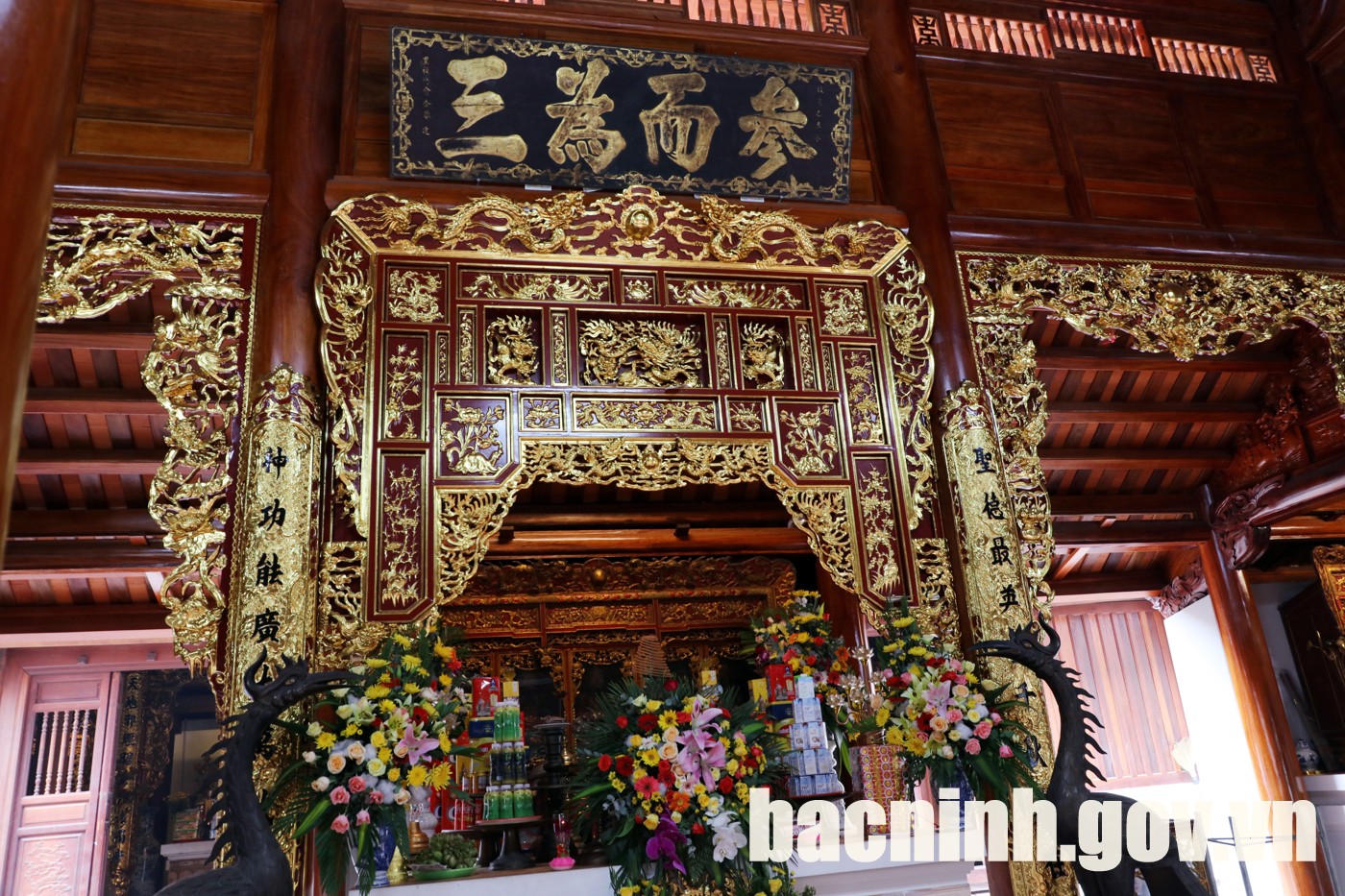 An altar of "Ngu vi tien ong".
​
​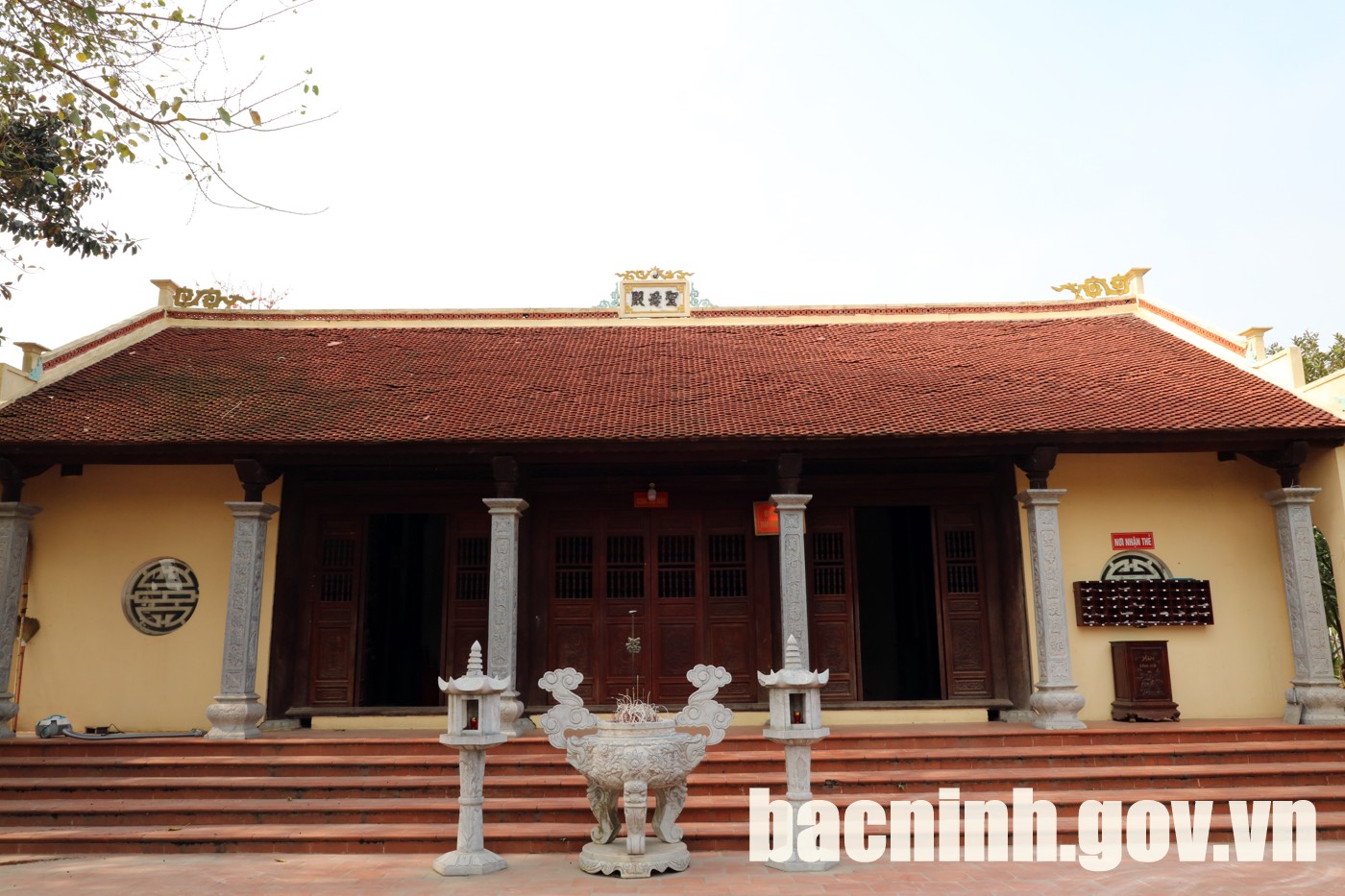 Temple of Mother Lieu Hanh.
​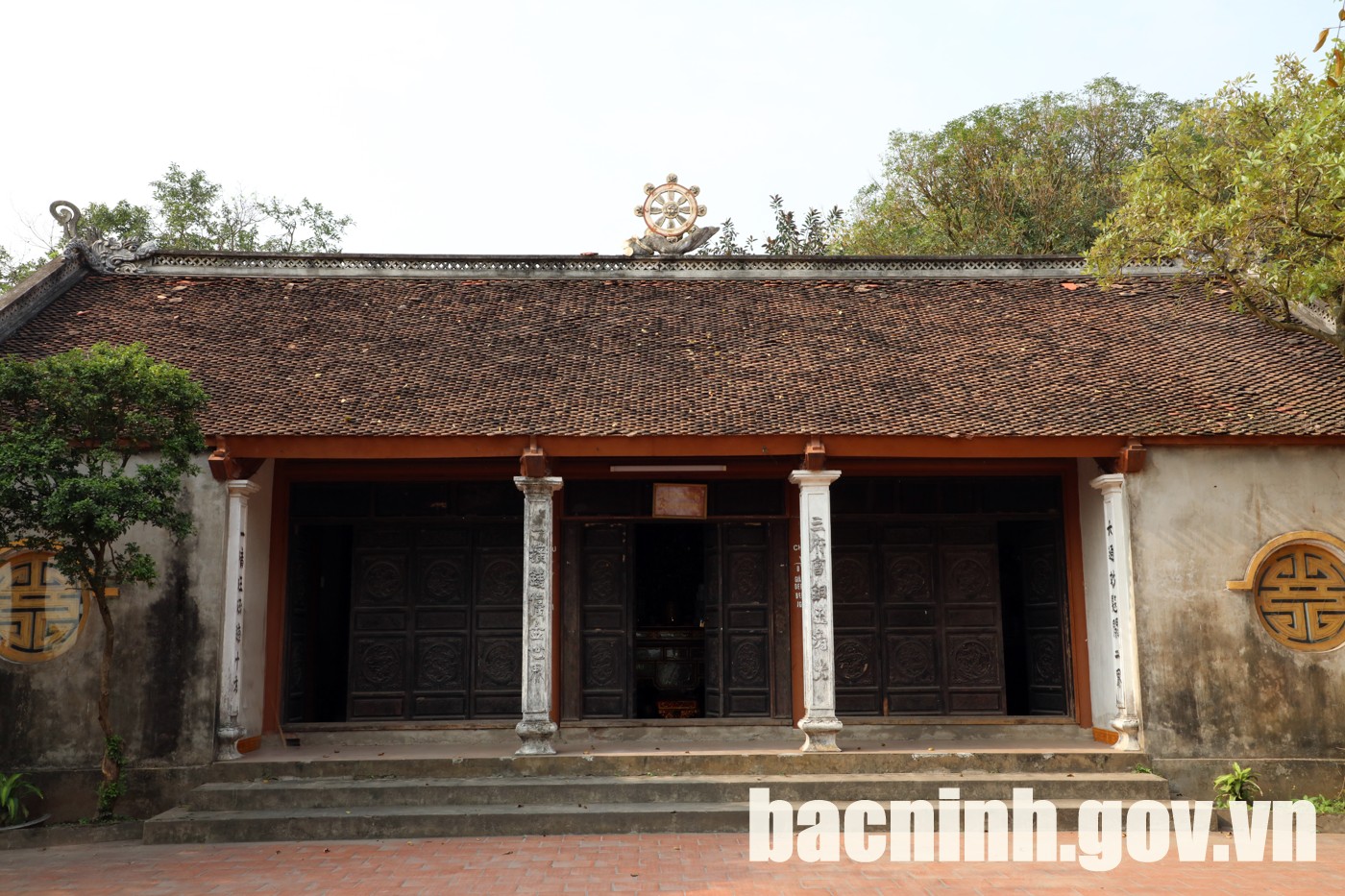 ​
​
The relics of Nguyet Ban alluvial ground – Tam Phu temple were ranked historical and cultural relic by the Provincial People's Committee in 2007.
[Source:
Bac Ninh Province
]