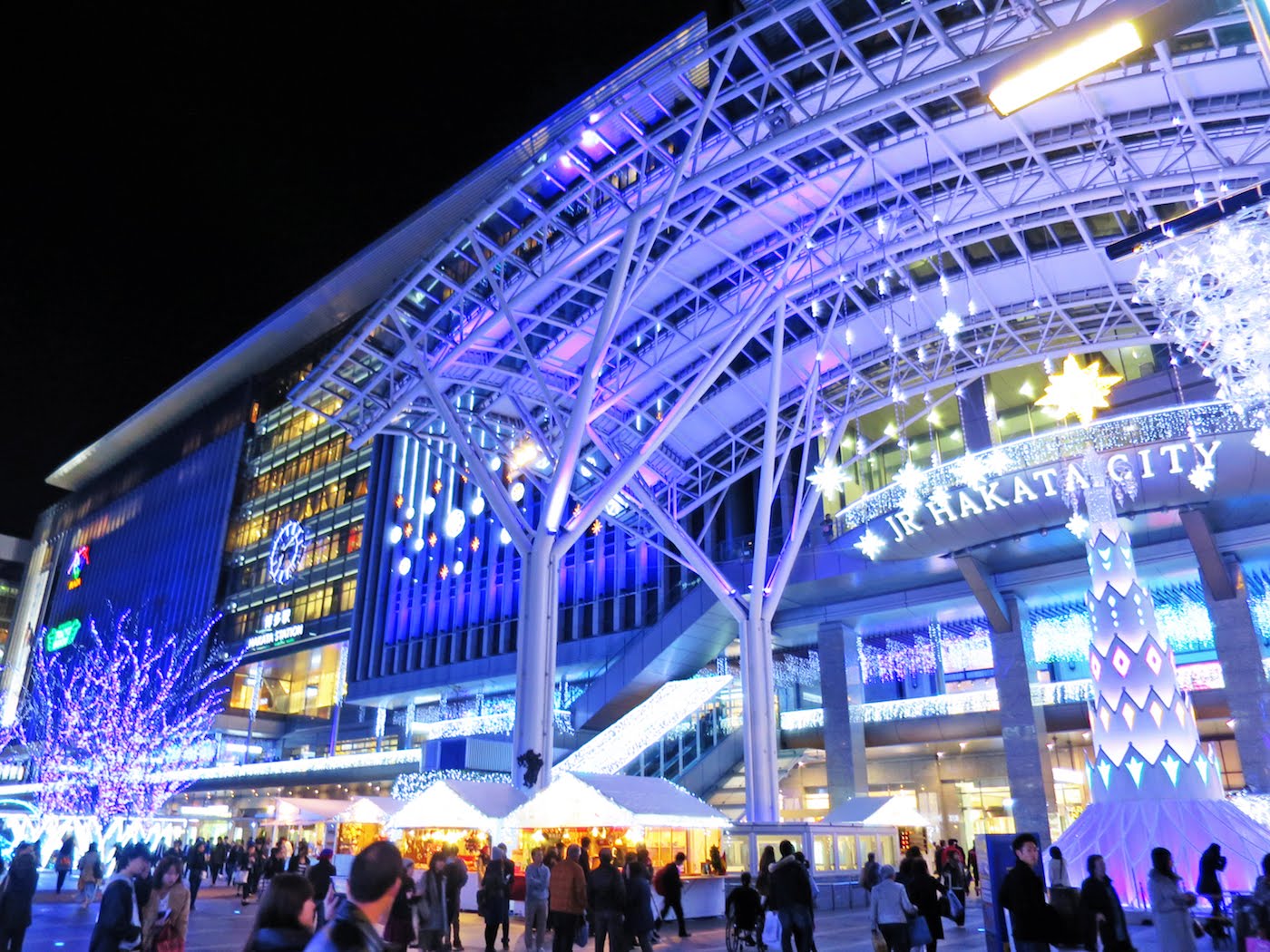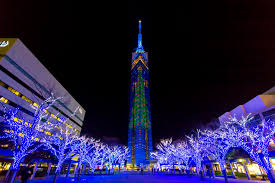 Fukuoka hosts an illumination festival
​Every winter, tourists from across the world flock to Fukuoka, Japan. One of the reasons is to enjoy the fantastic illumination festival. From early November until the end of the year, a massive Christmas tree and colorful neon signs decorate Hakata Station and Tenjin district. Fukuoka Tower, considered one of the most iconic landmarks in Fukuoka, especially grabs people's attention with the colorful and brilliant illumination.
Fukuoka is a city situated on the northwestern part of Fukuoka Prefecture on Kyushu Island in Japan. It is the political, economic and cultural center of Kyushu, and has well-developed traditional industries such as manufacture of Hakata dolls and textiles. The weather in Fukuoka is mild throughout the year, with an annual average temperature of around 17℃, making it a perfect travel destination all year round. Also, famous department store chains such as Mitsukoshi and Marumaru as well as unique Shopping Malls offering low and middle priced clothing are located here, making the Mecca of Shopping.
In addition to the illumination festival, Hakata Dontaku Minatomatsuri is another iconic festival of Fukuoka that takes place in May. Hakata Gion Yamakasa and Ohori Matsuri are held in July and August.
Visit Fukuoka with your family or friends to join the fantastic festival of lights this winter.