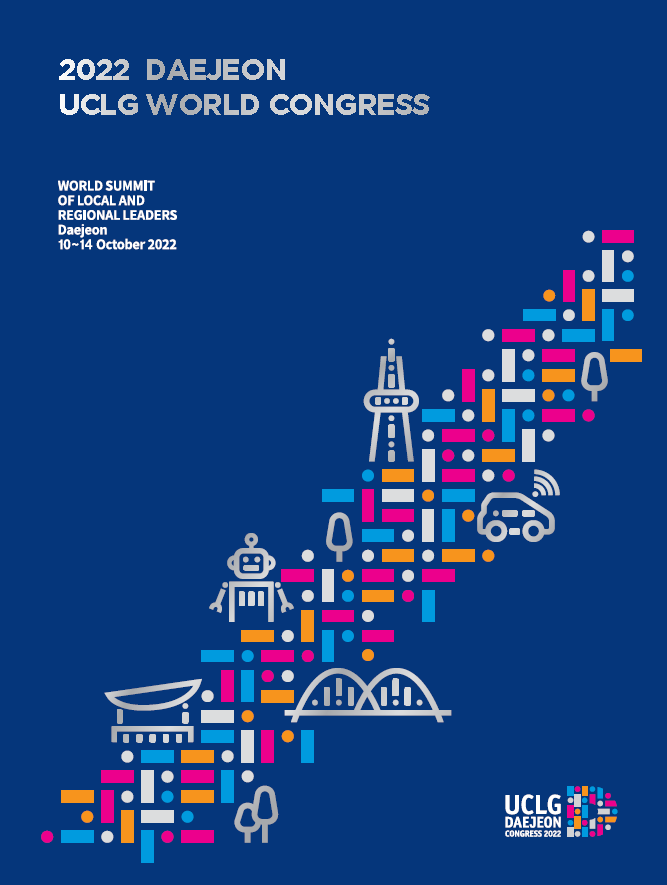 The city of Daejeon would like to introduce what Daejeon has been preparing for the upcoming 2022 UCLG Daejeon World Congress, which is to be held from October 10th to 14th.
Considering the global pandemic situation, this year's Congress will be held in a hybrid format, with both in-person and online aspects. With in-person focused meetings, as one of the leading IT nations, Daejeon is also preparing a streaming platform using GIGA networks and cutting-edge communication network systems for online participants inevitably connecting from their hometowns.
As part of the official program of the Congress, the Daejeon Track sessions will be organized by affiliated organizations such as the Daejeon Institute of Science & Technology for Enterprise & People, Daejeon Sejong Research Institute, the United Nations Project Office on Governance, and K-Water, focusing on aspects of the science capital, Daejeon.
In terms of international promotion of the Congress, Daejeon has been reaching out to UCLG World and each regional section, UN, domestic consulates, and other international organizations, while encouraging its sister cities to participate in the upcoming Congress. Moreover, Daejeon is focusing more than ever on domestic promotion through close cooperation with the Governors Association of Korea, local municipalities. It will seek ways to mobilize local institutions and increase the active participation of local volunteers.
The 7th UCLG World Congress in 2022 will be held in Daejeon, the central city of Korea, from October 10th to 14th. Under the theme of 'Local and Regional Governments Breaking Through as One, 5 Tracks will be held in Daejeon Convention Center and its vicinity. In addition, it plans to hold K-pop concerts, smart exhibitions, and various linked activities during the same period so that all participants can fully enjoy the event. Daejeon hopes citizens worldwide to participate in the UCLG World Congress and have a pleasant experience.
[Source:Daejeon city]