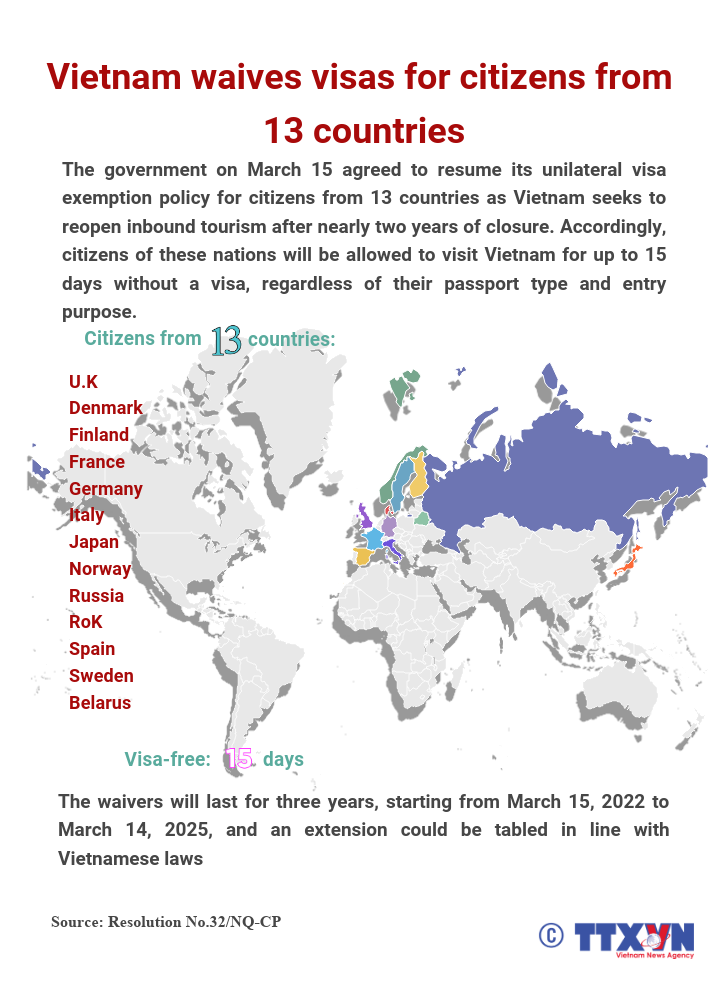 The government agreed to resume its unilateral visa exemption policy for citizens from 13 countries as Vietnam seeks to reopen inbound tourism after nearly two years of closure.
Citizens from Belarus, Denmark, Finland, France, Germany, Italy, Japan, Norway, Russia, South Korea, Spain, Sweden, and the U.K. will be allowed to visit Vietnam for up to 15 days without a visa regardless of passport type and entry purpose.
Visitors from most other ASEAN countries do not require a visa for up to 30 days. The waiver was for 21 days for visitors from the Philippines and 14 days for those from Brunei and Myanmar. The country also granted e-visas to citizens of 80 countries that allowed them to apply for a 30-day, single entry.
[Source: VNA]