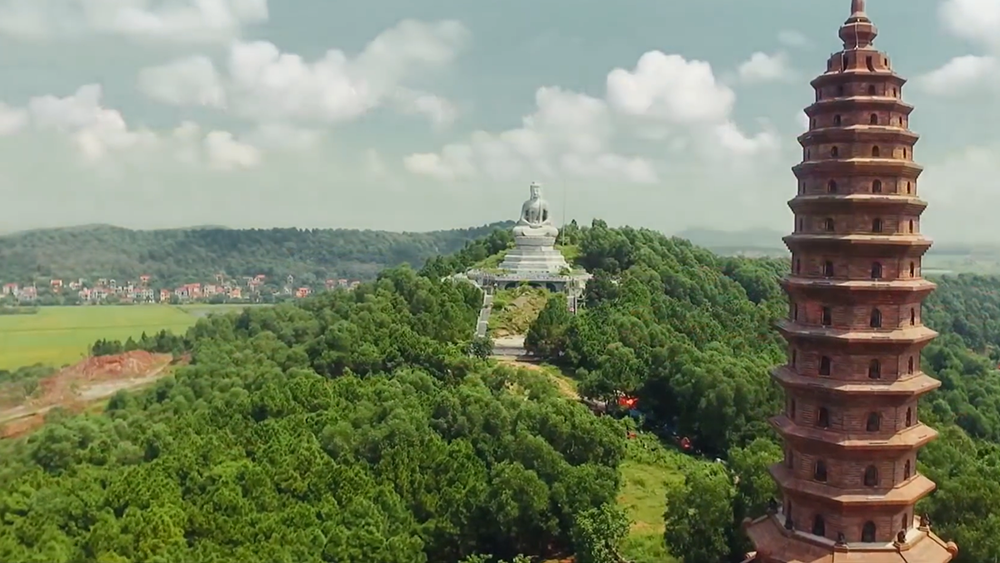 ​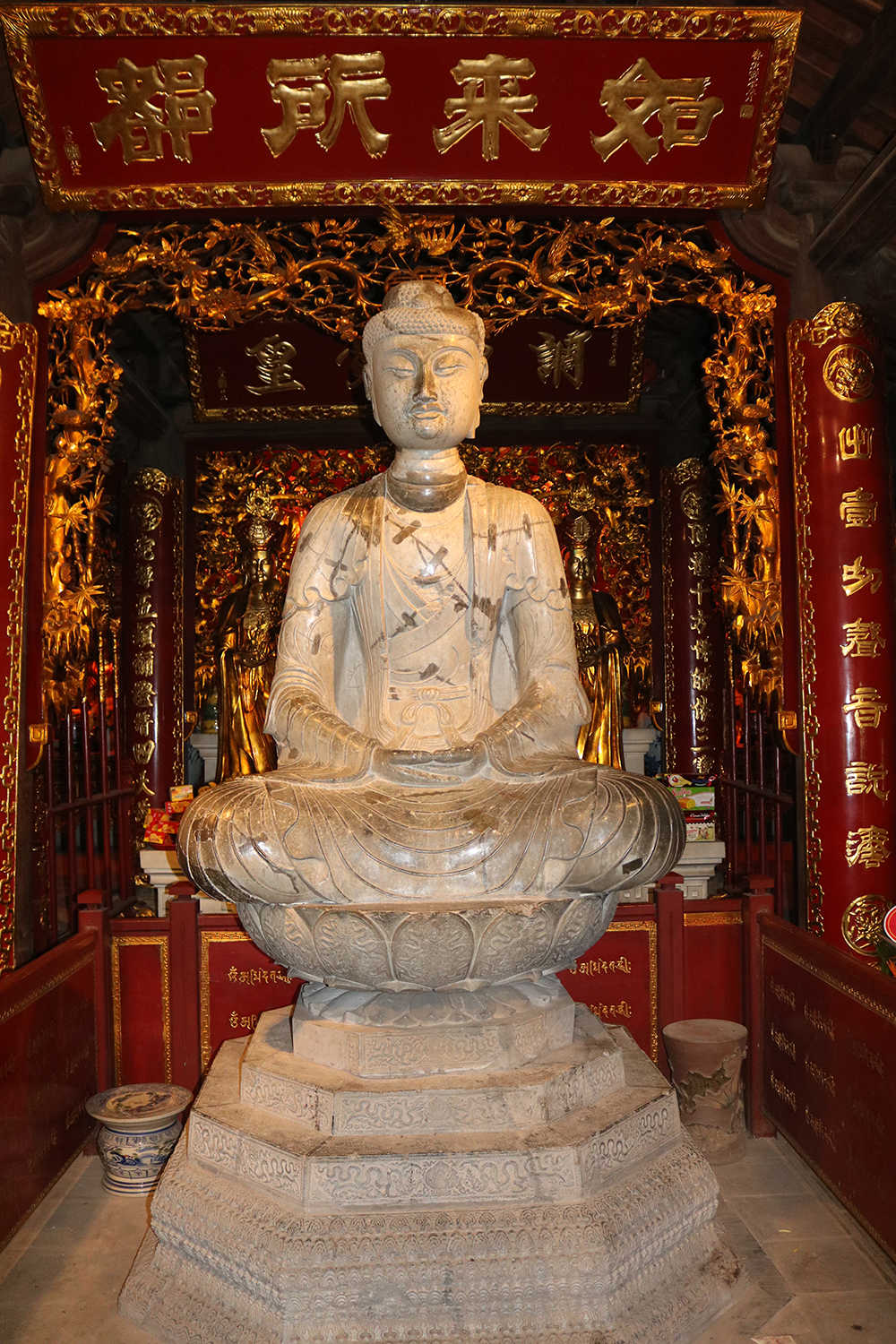 ​
Phat Tich Pagoda - a Buddhist cultural center contains cultural and sculptural values of the Ly Dynasty.
Phat Tich (Buddha's Trace) Pagoda, located in Phat Tich Commune, Tien Du District, Bac Ninh Province, is a cultural and historical relic in Viet Nam which contains cultural and sculptural values of the Ly Dynasty.
Phat Tich Pagoda, was built between the 7th and 10th centuries, and underwent several transformations throughout the years. It was first renovated during the Ly Dynasty. In 1057, King Ly Thanh Tong had a tower erected and a golden statue made. Later in the 17th century, the pagoda was enlarged. Unfortunately, the pagoda was ravaged by the war in 1947 and was rebuilt again in a simpler style in 1958. And in 1991, the pagoda has been reconstructed following ancient architectural designs.
Among the remains of the pagoda is the Amitabha Buddha stone statue dating back from the 10th-11th centuries, which is considered precious object. The columns of the pagoda are decorated with intricately carved lotus flowers and orchestra with artisans playing various types of traditional musical instruments.
According to historical records, Phat Tich Pagoda was as an importance national pagoda, where the Kings of Ly Dynasty often come to hold the Buddhist ceremonies and pray peaceful and prosperous for the country and safety for people. This was not only a Buddhist cultural center but also the place where Buddhist monks were trained. With such special values, Phat Tich deserves as a national vestige where preserves national treasures.
Now coming to Phat Tich Pagoda, visitors will have chance to contemplate a new wonder of Bac Ninh Province. That is the statue - 27 metres high (including Buddha's throne and pedestal) and weighs more than 3,000 tonnes which considered as one of the largest stone statues in Southeast Asia and the first of its kind in Viet Nam. It has constructed since February 2007. The statue is shaped based on the model of Amitabha Buddha statue which was made of stone during the Ly Dynasty - a masterpiece of the national fine-art with skillful lines.