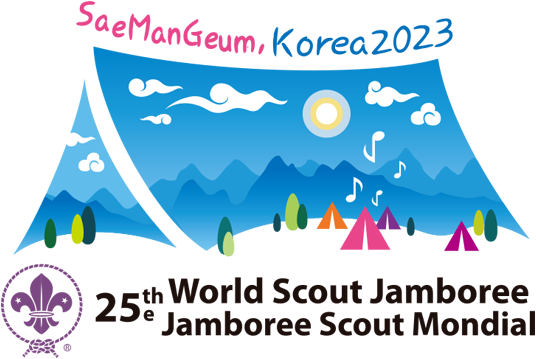 The 25th World Scout Jamboree will be held from 1 to 12 August in 2023 in SaeManGeum, Jeollabuk-do, Korea. Participants are limited by the age between 22 July 2005 and 31 July 2009, and only Scouts are eligible to participate. If you are older than the given age, you may be able to apply to become a member of the International Service Team, Contingent Management Team or a unit leader.
The World Scout Jamboree is the largest scouting event organized by the Scout Movement, gathering up to 50,000 people from all over the world. It is above all an educational event to promote peace and understanding. The World Scout Jamboree includes a wide variety of activities and also places great importance on the everyday life and interaction on the campsite.
The World Scout Jamboree takes place every four years in a different country.
"
Draw your Dream!
"
expresses the desire of the members of the Scout Movement to transform the 25th World Scout Jamboree into their own festival and to grow their dreams through the event. SaeManGeum will be shaped into a spacious recreational ground, giving young Scouts from around the world an opportunity to purse their hopes and dreams throughout the Jamboree.