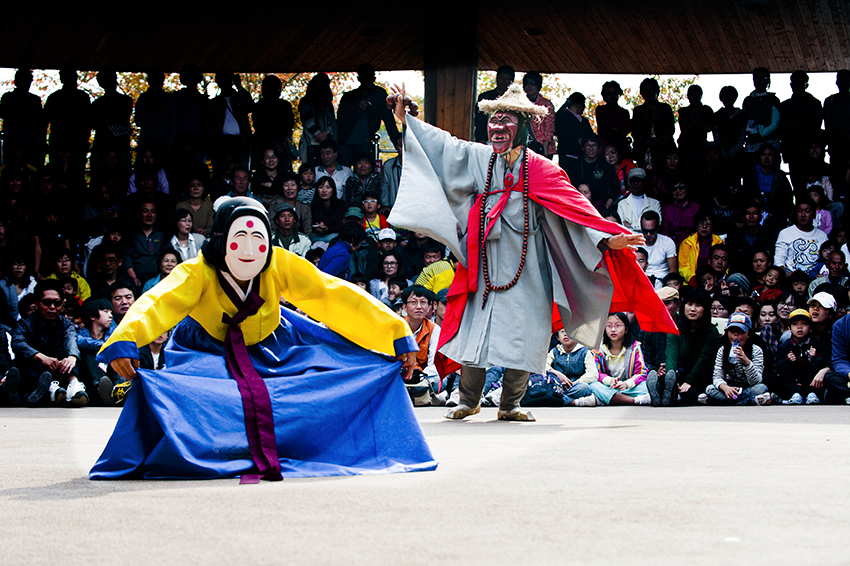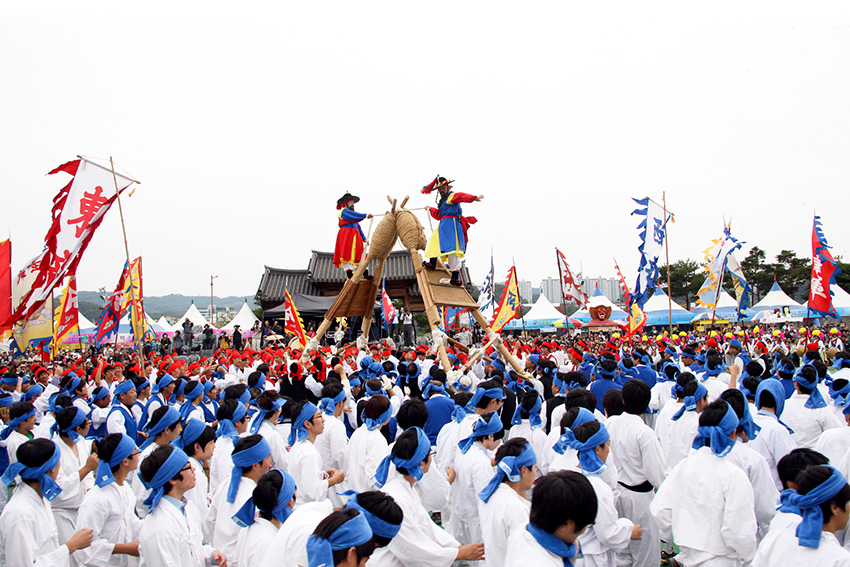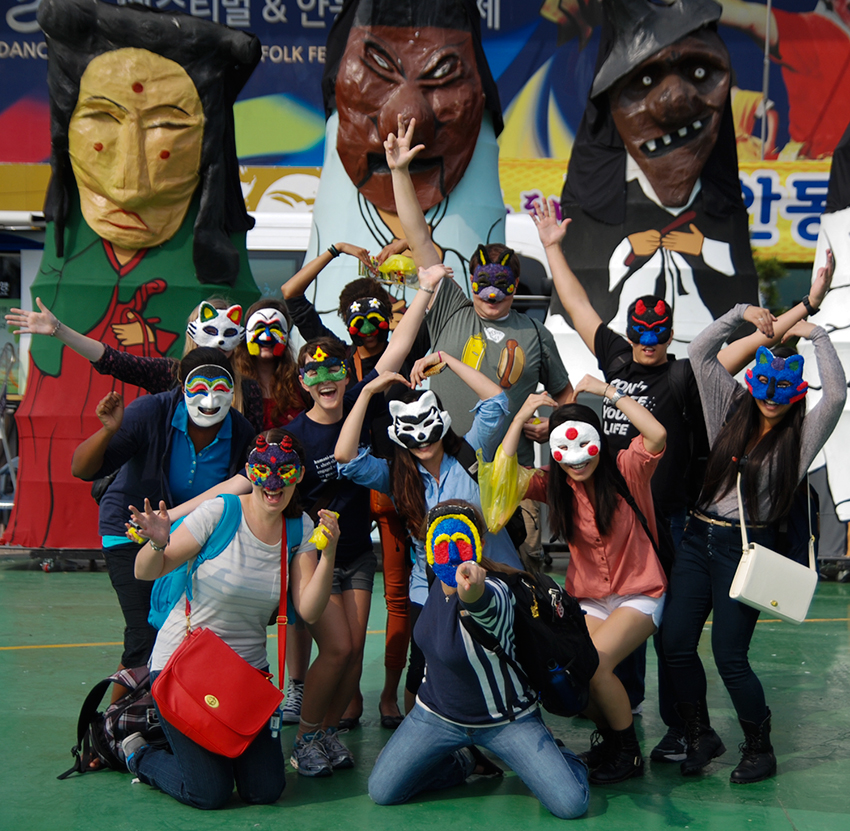 Andong Maskdance Festival 2017
The Andong Mask Dance Festival is an annual event that centers on traditional masks, which exist across the world, and the local traditional mask dance. This year's festival will take place all over Andong including the Maskdance Park and Culture Street from September 29 until October 8.
The Andong Mask Dance Festival, which has been selected as an iconic festival of Korea for four consecutive years, presents performances by multiple foreign performance teams as well as the traditional Korean mask dance, which has been designated as an Important Intangible Cultural Heritage of Korea. There will also be experience programs through which participants will gain an opportunity to learn the mask dance, make a mask, take part in the Daedong Nanjang Parade, and the Maskdance Sketch Contest. In addition, there will be a mask exhibition, where masks from around 50 countries will be showcased.
The World Mask Play Competition is the main event of the festival, where people can enjoy the fun and diverse masks. New mask dances will be choreographed by incorporating masks, objets, special makeup, massive puppets as well as dance, mime, performance, taekwon dance, belly dance, skit, mini musical and more, and this is expected to drive the crowd wild. Contestants must select bewteen the individual or group event, make their own characters and create a unique dance in this competition, and a foreign team event will newly be introduced this year as a way to draw participation from foreigners.
The highlight of the Maskdance Festival among the participatory programs is arguably the Daedong Nanjang Parade. Performers and visitors wearing masks get to gather together to move and dance together in unison as a "mask play." Every time this event takes place, the event venue becomes more lively and dynamic with everyone dancing in excitement with masks on.
Masks serve as symbols and represent characters. It will also be meaningful to check out the various masks from around the globe through the performances, exhibitions and experience programs taking place all over the venue. Masks also best reveal the excellent value of culture. Just as the Chinese opera masks and the Japanese noh theater masks are representative symbols of their respective countries, we can intuitively understand the culture of mankind through masks. Thus, the world mask exhibition will, no doubt, offer fascinating contents.
What's clear, however, is that whether the value of this outstanding festival is realized to its full potential is up to the people. A festival where you can wear a mask and drive away your stress and fatigue, a festival where you can escape the social relations by putting on a mask and enter the world full of high-spirited delight, a festival that has turned the driving force behind the festival into an impetus for invigorating the local culture, a festival that will make your race with excitement… It's none other than the Andong Maskdance Festival, which will commence very soon.