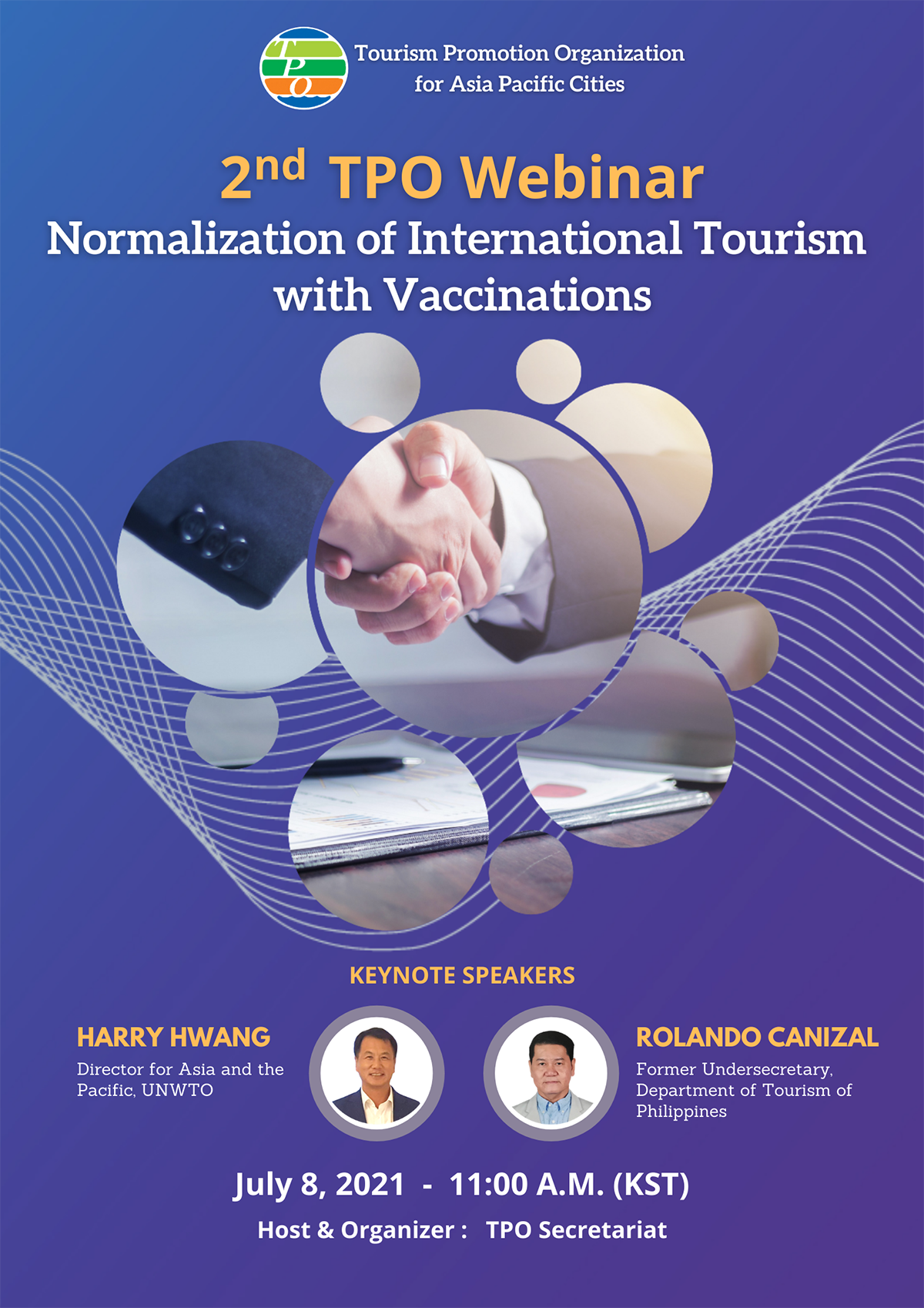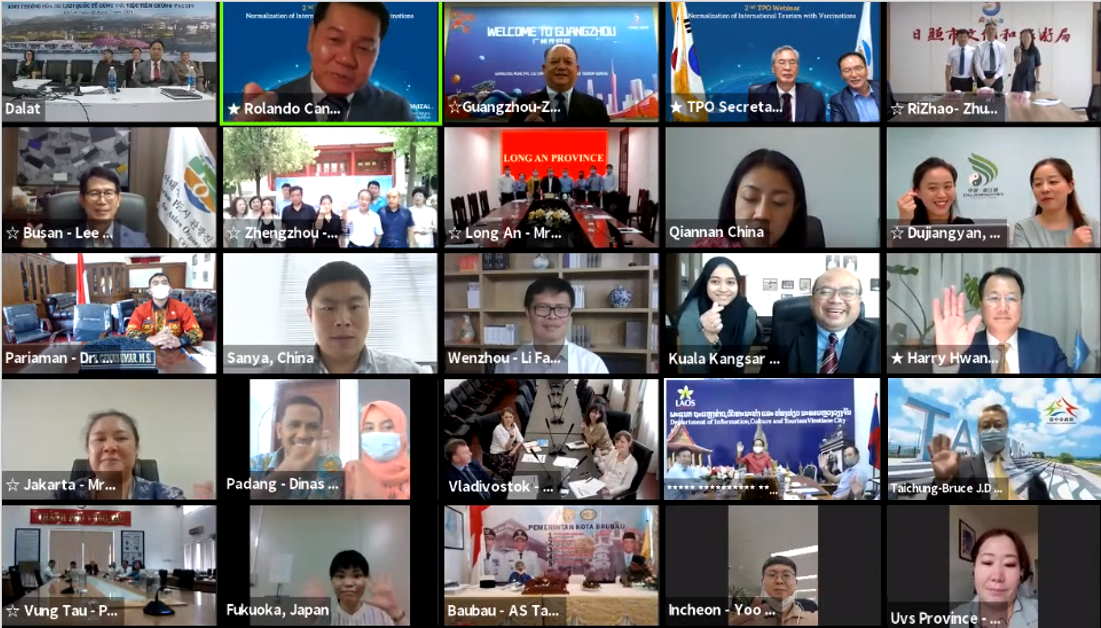 On July 8th 2021, the 2nd TPO Webinar was concluded with great success under the theme of 'Normalization of International Tourism with Vaccinations'. Over 300 participants in 76 cities from 11 countries, and 8 tourism-related organizations attended this webinar across the Asia Pacific region.
Owing to the worldwide vaccination progress, there have been movements to ease the international travel restrictions. Accordingly, the expectations for the resumption of international tourism have been raised. In this rapidly changing international tourism environment, the webinar fully served the purpose to provide the members and invited guests with reliable and timely information on the resumption of cross-border travel.
Moderated by Mr. Rolando Canizal, the Former Undersecretary of the Department of Tourism of the Philippines, the webinar kicked off with the opening remarks by Prof. Dr. Kim Soo-il, TPO Secretary-General. He expressed his sincere hope that the webinar would become a driving force for the early normalization of international tourism. The congratulatory messages from President (Busan) and Co-President Cities (Jeonju, Ulsan, and Pariaman) were followed to welcome the participants.
In Session 1, Mr. Harry Hwang, Director for Asia and the Pacific at the UNWTO, and Mr. Rolando Canizal respectively delivered their keynote speeches on the theme of 'prospects and preemptive measures for normalization of international tourism'.
In session 2, the keynote speakers responded to the questions and suggestions brought by the representatives of Busan, Dujiangyan, Guangzhou, Ho Chi Minh City, Ipoh, Jakarta, Long An Province, Rizhao, Vladivostok, Vung Tau, and Zhenzhou. In this session, sharing accurate information and cooperation among the TPO members was emphasized to implement feasible measures such as travel bubbles and vaccine passports within the framework of international regulations.
The event contributed to discuss and highlight the role of the TPO that bridges and connects member cities to jointly respond to the resumption of international tourism. Coordinated efforts with the TPO will boost confidence and help the member cities to achieve sustainable developments in the new order of future tourism.
The 2nd TPO Webinar took place via Zoom and was simultaneously broadcasted via YouTube live stream to support easy access to the event. The presentation slides for the keynote speeches and the recorded video of the event are now available on the TPO's official website.