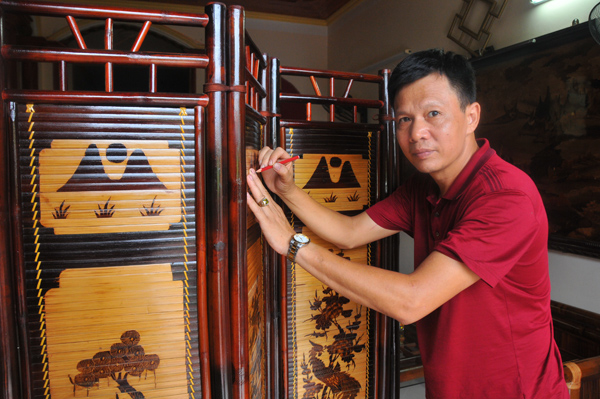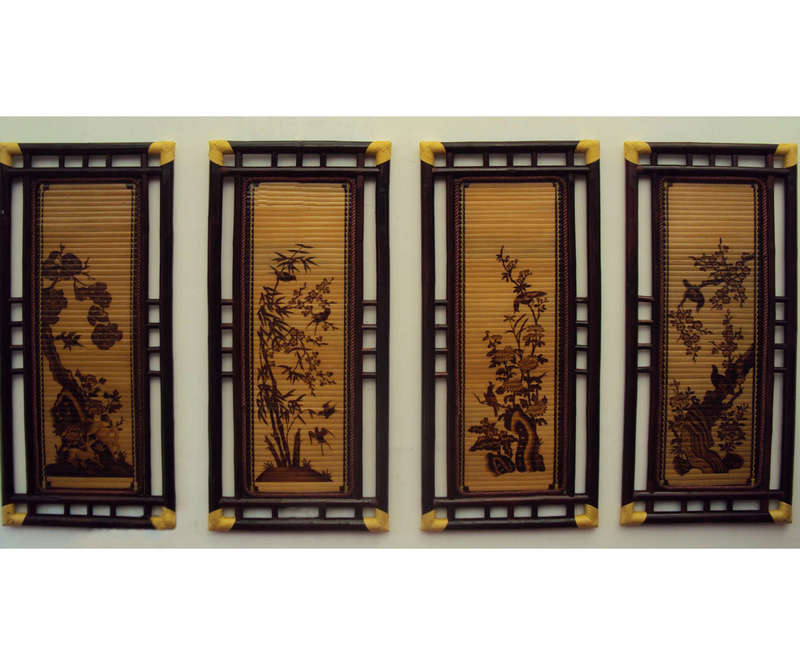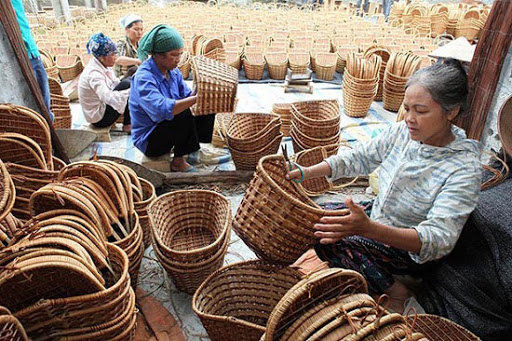 Bac Ninh is not only famous for its Quan Họ folk songs or festivals imbued with national cultural quintessence, but also traditional craft villages that have been preserved and developed over many generations. Among those traditional craft villages, Xuan Lai rattan and bamboo craft village in Xuan Lai commune, Gia Binh district known as "one of a kind".
Bamboo and rattan craft in Xuan Lai commune is considered one-of-a-kind in the traditional crafts of Vietnam. This fame is attached to Xuan Lai craft village as it is, despite a large number of bamboo and rattan craft village throughout Vietnam, among a very few ones that make smoked bamboo and rattan craft. In particular, no craft village can create smoked bamboo products with good quality, beautiful colors, eye-catching shapes, and high usage value as in Xuan Lai.
No one can remember exactly when this craft started but according to the elderly in the village, it dated back several hundred years. At that time, local residents studied by themselves and created their own products for household activities and agricultural production such as panniers, baskets, bamboo bench, hoes, fishing rod. Nowadays, in Xuan Lai, many households invest in modern technology and machinery on a large scale so as to diversifying products with various kinds of items including bamboo bicycles, art paintings, lanterns, screens. These products made us feel not only friendly but also very luxurious.
According to experienced workers, in order to create products with eye-catching design, good quality and durability, all steps from raw material selection to production must be extremely meticulous and careful. Bamboos and rattans to be selected must have regular and straight trunks without being affected by worms and termites. Size and maturity of the trees must also match each type of product to ensure product stability. After harvesting, bamboos are usually soaked in the pond in a few months to avoid termites and increase its flexibility. Then they are straightened and put into the kiln fully covered by a mixture of straw and clay, where they are smoked for many days and nights. Time is adjusted depending on the required color. If it is brown, the time will be shorter while shiny black require longer.
Through ups and downs of history, Xuan Lai craft village continues to be preserved and developed by focusing on product quality and design, innovating technical processesto target domestic consumers' psychology while searching for potential markets. Nowadays, 250 households in Xuan Lai village carry on preserving this traditional profession including 45 high-quality handicraft production ones, thereby creating regular jobs for hundreds of workers in Xuan Lai and neighboring communes. Many of them boldly invest in machinery and equipment for gradual automation, make joint ventures with partners in other localities such as Hanoi, Quang Ninh and Hai Phong as well as look for exporting to Japan, Korea, EU, etc. Total value of bamboo and rattan production in the village in 2018 is estimated at VND 30-40 billion.
In order to conserve as well as develop the craft village, along with the efforts of local inhabitants, in recent years, the authorities at all levels have always paid attention to creating a favorable and healthy business environment for Xuan Lai bamboo products. In addition to supporting policies on capital incentives, production promotion, and infrastructure investment, in 2016, the province developed a Scheme the development of Xuan Lai collective rattan and bamboo trademark in Gia Binh district. Then, Xuan Lai bamboo collective brand was granted exclusive protection certificate by the Ministry of Science and Technology one year later.
Thanks to the talent of blowing soul into products by skillful artisans and the sense of preserving the traditional profession of the villagers, together with the support of authorities at all levels, the products of Xuan Lai have gradually expanded, which brought the image of Vietnamese bamboo trees to international friends and made the interior decoration trend of various large, modern, and artistic works that preferred by consumers.