The home of quan ho singing is known not only for beautiful folk music but also for its distinctive cuisine.
The first speciality that comes to mind when visiting Bac Ninh is Phu The cakes, which translate as "Husband and Wife" cakes. Two shiny yellow cakes are wrapped in dzong leaves (Phrynium placentarium) and tied together with red strings that symbolize the conjugal bond. The cakes are made of sticky rice flour and colored with ground cape jasmine seeds. The filling is made of split mung beans and shredded green papaya. Phu The cakes are a simple yet unforgettable gift from this province. Another rustic food that locals always recommend to visitors is a special kind of Khuc cakes (sticky rice balls flavored with cudweed) from Diem Village – the cradle of melodious quan ho songs. The dark green sticky rice balls look simple but natives of Diem Village take great care when choosing ingredients, harvesting the cudweed leaves, and making the complicated filling. Khuc cakes are either stuffed with beans or meat. The bean filling contains split mung beans (soaked then steamed) mixed with bacon, fried shallots, and cooked peppercorns. The meat filling is made of diced bacon mixed with wood ear mushrooms and seasoned with pepper, fried shallots, and fish sauce.
We must also mention Ho chicken – a rare indigenous breed of chicken that was once used as a tribute to emperors. Ho chickens are impressively brawny and yield tasty meat. The thick skin turns golden and delicious after cooking. Local cooks use Ho chickens in many delicious recipes, including: neck skin covered in thinh (roasted sticky rice powder); steamed chicken thighs; stir-fried chicken breast with lemongrass and chili; chicken salad; and roast chicken. While you can buy Phu The cakes in many tourist destinations in Bac Ninh, visitors should go to Diem Village to enjoy authentic Khuc cakes. Dishes made from Ho chickens are served in various restaurants in the city.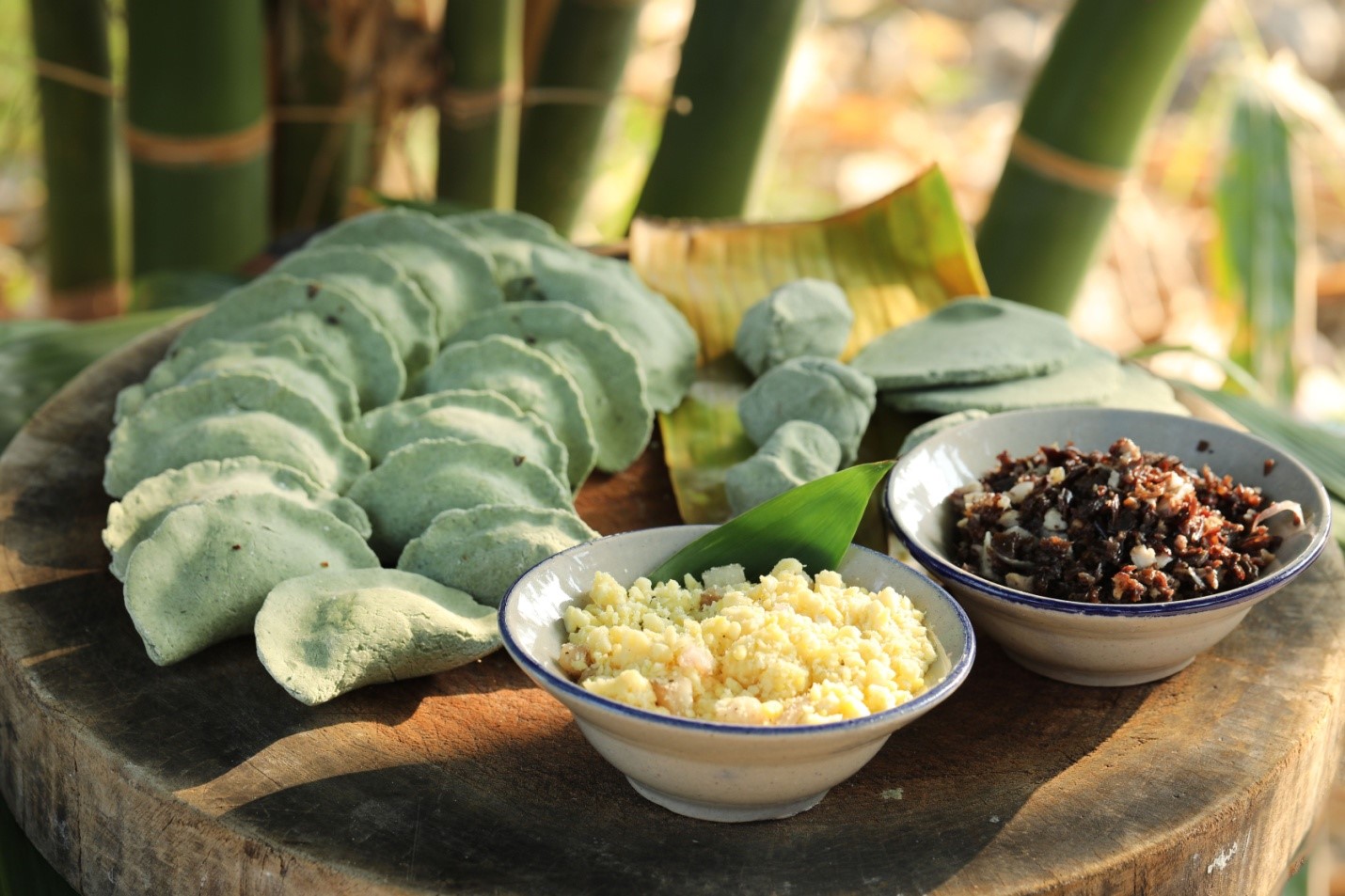 Khuc cakes from Diem Village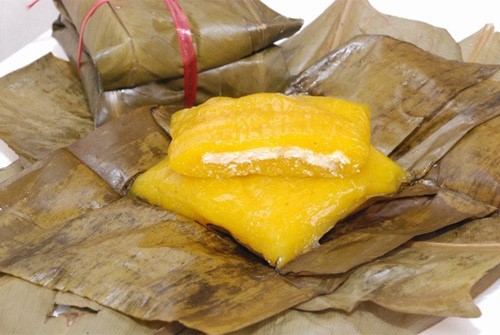 Husband-and-wife (Phu The) cakes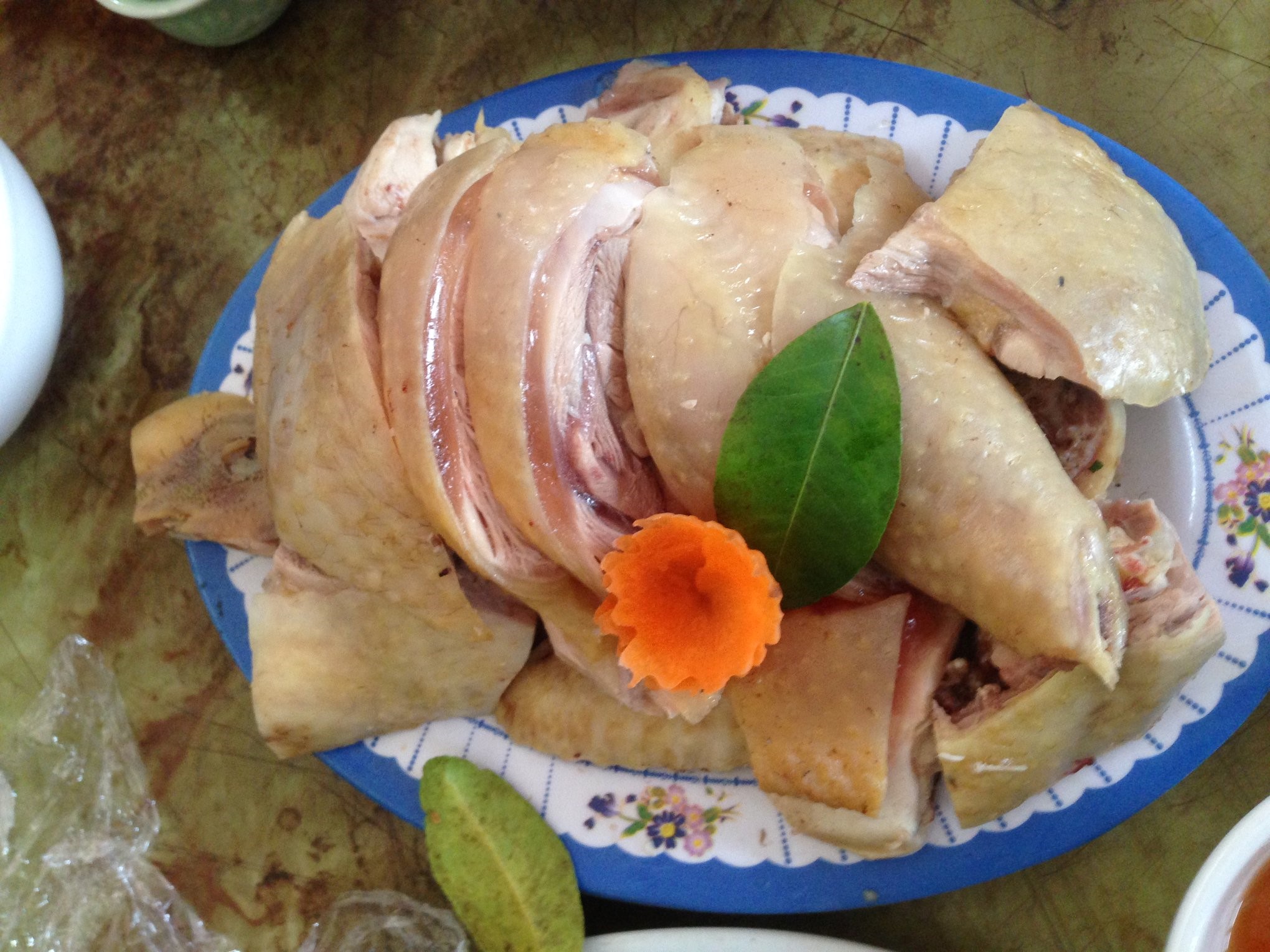 Ho chicken