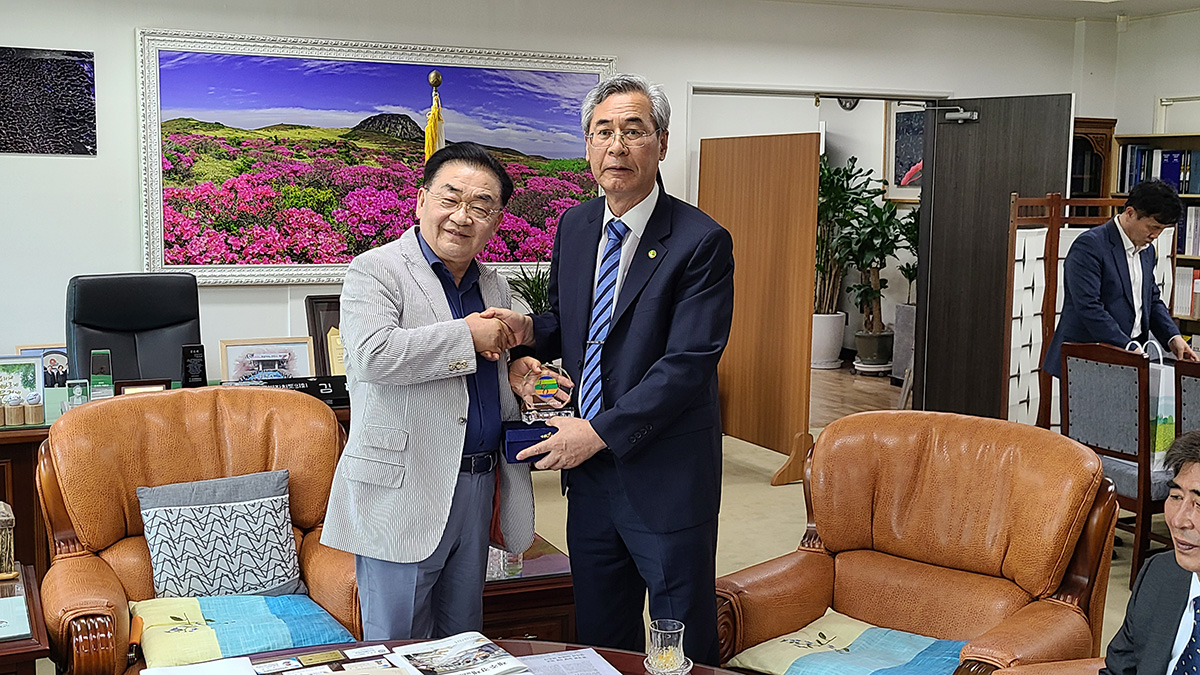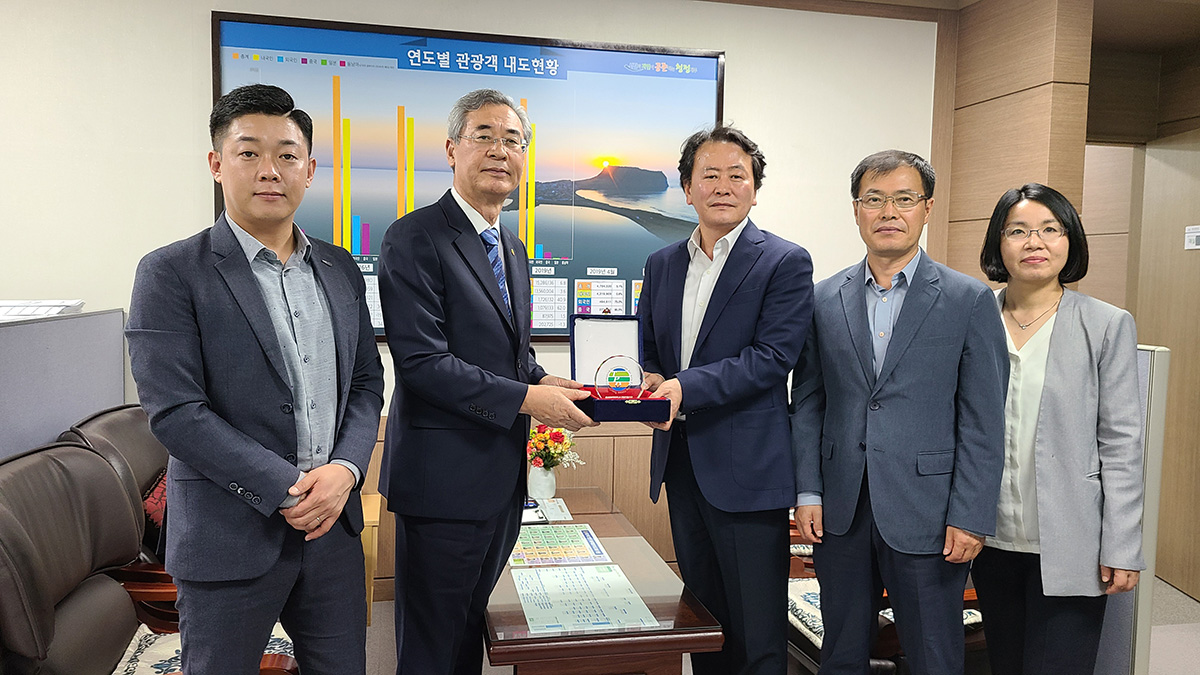 Kim Soo-il, Secretary-General of TPO, paid a visit to Jeju Province, a member of TPO, on June 2nd and met Kim Tae-seok, the Chairman of Jeju Provincial Council, and Kang Young-don, the Director of Jeju Tourism Bureau.
During the meeting, Secretary-General Kim showed a deep interest in the measures to revive the tourism industry after overcoming by Jeju Province, a tourist hub of Korea.
According to Kang Young-dong, the Director of Tourism Bureau of Jeju Special Self-Governing Province, the number of tourists visiting Jeju island has dropped 40% year-over-year, as of May 2020. This indicates a slight recovery from the 57% decrease reported during the first alert stage of the virus. Around 25,000 to 30,000 tourists are currently visiting Jeju daily.
The tourism patterns by tourists to Jeju have showed changes since the COVID-19 outbreak. For example, more travelers are coming in by flight, rather than by a ship which requires passengers to stay in an enclosed space for longer. Group tours are on a sharp decline and free independent travelers (FIT) are a steady increase. Tourism revenues from admissions to outdoor tourist sites have fallen, and there is a strong preference for 4 or 5-star hotels, due to concerns of sanitation. Many tourists hesitated to visit the old downtown and traditional market, which have been popular destinations in the past.
Meanwhile, the Jeju Provincial Government is implementing stringent infectious disease control and prevention measures in relation to the novel coronavirus. As a result, the island received around 200,000 visitors during long 6 holidays in early May without any new infection reported.
While the Korean government eased the strong social distancing since May 6th, the province extended the social distancing policy for two weeks, hoping the better situation.
The United Nations World Tourism Organization (UNWTO) has recently recognized Jeju as an exemplary tourist city in the Asia-Pacific region in relation to its measures in containing the virus.
The tourism industry of Jeju has a reverberating impact across the whole country, and the tourism recovery on the island is expected to be a signal of the national tourism recovery.
In order to attract more tourists, the Jeju Provincial Government is currently considering on the measures to offer diverse incentives such as discounts on accommodations and admissions to tourist sites.