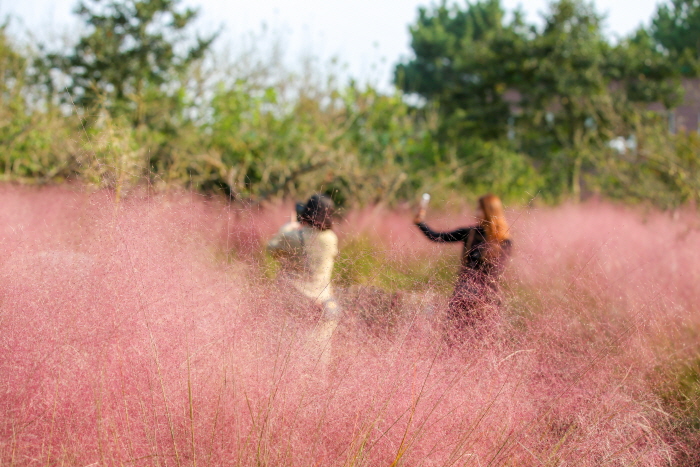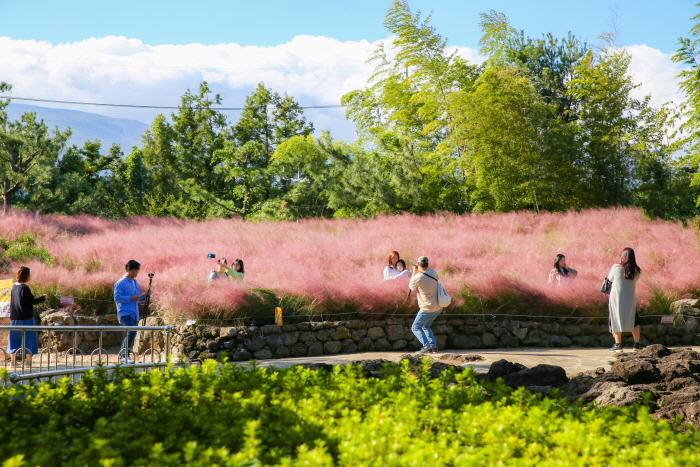 The Hueree Natural Park situated in Namwon-eup, Seogwipo will be hosting the Hueree Pink Muhly Festival starting on September 11 to delight the eyes of the local residents and tourists.
According to the park operator, the festival being held in the coming weeks will showcase the pink muhly grass (Muhlenbergia capillaris) grown with special care all over the park including the Pink Muhly Garden for visitors to take pictures of. There will be other activities in store for visitors to enjoy including the Jeju tangerine picking experience and the horseback riding experience.
At the Hueree Pink Muhly Festival being organized for the second time this year, there will be various photo zones for visitors to take pictures with the pinky muhly grass at the park, which has become a popular destination for wedding photographs as well as friendship photographs.
Yang Ji-seon, the CEO of Hueree, said, "We grew a lot more pink muhly grass compared to last year in order for the provincial residents and tourists who love Jeju to see the pink muhly faster than anyone else. We are doing all that we can for everyone to see the pink muhly for years to come."
Free admissions to the festival are offered to the members of certain organizations for seniors, children and the disabled (prior booking necessary). Also, a 50% discount is offered to families with three or more children (for children after the second child).